NCI-Designated Cancer Center
Cancer center recognized by the National Cancer Institute as one that meets rigorous standards for multidisciplinary, innovative research focused on developing new and improved approaches to preventing, diagnosing and treating cancer.
Stanford Cancer Institute
Stanford Cancer Institute in California is a renowned treatment facility that offers a multidisciplinary thoracic tumor board and a Cancer Supportive Care Program, plus ongoing clinical trials. Standford's team comprises surgical oncologist Dr. Byrne Lee and medical oncologist Dr. Heather Wakelee.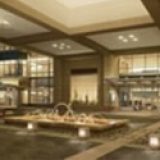 875 Blake Wilbur Dr, Stanford CA 94305
Stanford Cancer Institute's Mesothelioma Expertise
The Stanford Cancer Institute is a state-of-the-art outpatient facility opened in 2004 as part of Stanford Medicine's Hospital and Clinics network. The facility has an array of top resources so patients can receive all their care in one place, from diagnostic testing and traditional treatment to educational and mental health resources. Doctors use a team approach to treat each patient and give every person the best care possible. This method ensures that patients with rare diseases like mesothelioma receive adequate attention and comprehensive treatment.
Oncologists, radiologists and surgeons on the Multidisciplinary Thoracic Tumor Board diagnose and treat mesothelioma patients using the most advanced technologies. Doctors first diagnose mesothelioma and determine how widespread the tumor is by using CT scanning, biopsies, PET scanning and fine needle aspiration. Then the Multidisciplinary Thoracic Tumor Board discusses the patient's unique case at a weekly meeting, which strengthens the team approach and ensures that doctors consider every possible treatment option.
Stanford doctors are constantly involved in clinical trials, allotting mesothelioma patients the opportunity to receive treatments that may further extend life span. The mesothelioma team researches experimental new drugs and therapies such as gene therapy to try to maximize the life expectancy of patients.
Comprehensive Approach to Care at Stanford Cancer Institute
In addition to traditional treatments and clinical trials, the Stanford Cancer Institute offers wellness programs within its Cancer Supportive Care Program to ensure overall health that includes mental well-being.
The cancer center has these and other programs available free to its cancer patients and their families:
Art in a Bag, which gives patients simple art projects to work on while they receive chemotherapy infusions
Cancer information library for research and learning
Healing imagery groups
Healing Touch, an energy based healing program to promote relaxation
Look Good, Feel Better, a program to help female cancer patients handle changes in their appearances
Lung cancer support group that meets in-house each month
Music program that includes ambient, calming music and concert series
One-on-one nutrition services that cover dietary needs before, during and after cancer treatment
Variety of exercise programs including pilates, yoga and a general fitness program to minimize fatigue and restore muscle strength
Workshop for caregivers
Writing workshop to express and cope with new emotions
Mesothelioma Clinical Trials at Stanford Cancer Institute
A phase II clinical trial studying the effectiveness of the combination of standard chemotherapy and durvalumab, an immunotherapy drug, for patients with unresectable mesothelioma.
A research study to learn more about the biologic features of cancer development in hopes of improving diagnosis and treatment of disease. Mesothelioma is among the cancers being studied.