About Heather Wakelee
Accolades

Pleural and Lung Cancer

Excellence in Research

Board Certified in Internal Medicine
At the Stanford Cancer Center, she knows that each individual patient has individual needs. She doesn't give them any easy, cookie-cutter answers. She only provides them with options.
"I try not to ever answer a question when a patient asks me, 'What would you do?' because I'm looking at it from the context of me, and having young kids. I don't know what it's like to be 70 years old, and having some other health issues, and trying to make that decision."
Wakelee is an assistant professor of medicine at Stanford University in the Division of Oncology, co-leader of the Lung Cancer Disease Management Group. She has studied, written and spoken extensively on non-small cell lung cancer; on why female lung cancer patients survive longer; on sex differences in susceptibility, biology and therapeutic responses to lung cancer; and novel cytotoxic agents in lung cancer.
Focus on Lung Cancer
Since coming to Stanford University in 1997, first as an intern, then a resident and then a fellow, she has made lung cancer her clinical focus. She was appointed staff physician in 2003, carving a distinct niche at one of America's premier medical institutions. She fit perfectly.
"When I talk with [patients] about what we can do to improve cure rates, the only thing that we know that has an impact is chemotherapy, and it's not an easy chemotherapy," she said. "Most people can get through it, but it's challenging."
Wakelee usually tells her patients that chemotherapy is not for everyone, but that undergoing it usually improves chance of avoiding cancer again by 5-10 percent. The risk with lung cancer, as with most cancers, is that there can be small tumor cells that have escaped the targeted area, and chemotherapy can eliminate those.
"We talk about the fact that there's a more than likely chance that they've already been cured [with surgery], and there's a percentage of people even if we give them treatment, who will not be cured," she said. "Sometimes, it's hard to continue thinking about therapy when you understand that everything that was visible is gone."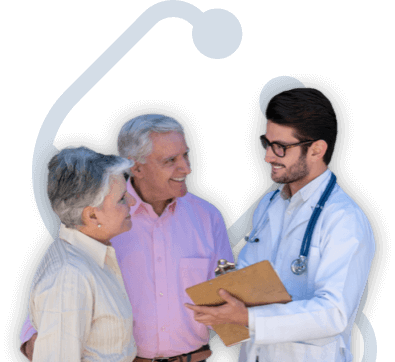 Talk to a Doctor About Your Diagnosis
We can help you or a loved one get in contact with Dr. Wakelee and find the treatment that's best for you.
Get Started Today
Wakelee understands the commitment of a three-month chemotherapy regimen. It can be draining, especially after a major surgery, and it often slows the return to normalcy for both patient and family. Most of the treatments are once every three weeks, at least one full day of treatment and a couple days of recovery each time.
Dr. Wakelee

Associate Professor of Medicine

"For many people, they'd really like to just get the whole cancer thought behind them [after surgery], and that can be an issue as you're thinking about ongoing treatment. That certainly plays a role [in a decision whether to do chemotherapy]. People's responses are quite varied."
Research and Trials
With the developmental therapeutics group at Stanford, Wakelee is involved in Phase I trials of several new drugs. She has a particular interest in anti-angiogenesis agents.
She is the principal investigator of the ongoing International Lung Cancer Intergroup exploring the use of bevacizumab as part of the adjuvant chemotherapy routine for resected early-stage non-small cell lung cancer.
She has a particular interest in studying lung cancer in non-smokers, pushing it as a public health issue in need of much-more exploration, and particularly why females are being treated for it now more than ever before.
"Further exploration of its incidence patterns, etiology and biology is needed," she said.
See More Top Mesothelioma Doctors
Disclaimer: Dr. Heather Wakelee has no professional affiliation with Asbestos.com.

Get Help Contacting this Doctor
Find an Active Mesothelioma Clinical Trial
Find Now
2 Cited Article Sources
The sources on all content featured in The Mesothelioma Center at Asbestos.com include medical and scientific studies, peer-reviewed studies and other research documents from reputable organizations.
Waklee, H. (2010, August 10). How Do I Treat at Patient after Resection of Early Stage Lung Cancer? Oncology Times, 33 (15), 22-23. doi: 10.1097/01.COT.0000403837.44861.5e
Waklee, H., Chang, T. Scarlett, G.L., Keegan, T.H., Feskanich, D. Clarke, C. … & West, D. (2007, February 10). Lung Cancer Incidence in Never Smokers. Journal of Clinical Oncology, 25 (5), 472-478. doi: 10.1200/JCO.2006.07.2983
How did this article help you?
What about this article isn't helpful for you?
Did this article help you?
Thank you for your feedback.
Would you like to speak with a Patient Advocate?
Last Modified July 24, 2020