About Jay M. Lee
Accolades

Pleural and Lung Cancer

Pericardial Mesothelioma

Excellence in Research

Team Leader

10+ Years of Experience

Gene Therapy
Since acquiring his medical degree in 1997, Dr. Jay M. Lee has distinguished himself as one of the nation's top thoracic surgeons.
He is the surgical director of the thoracic oncology program at the Ronald Reagan UCLA Medical Center and Jonsson Comprehensive Cancer Center (JCCC), where he practices medicine and teaches as an assistant professor at the UCLA School of Medicine.
After graduating from UCLA School of Medicine with honors, Lee pursued his residency at Duke University Medical Center and Georgetown University Medical Center. After, he completed fellowships at Memorial Sloan Kettering Cancer Center and Brigham & Women's Hospital, both world renowned centers for the treatment of mesothelioma and lung cancer. The experience he gained from working with other top doctors in the field of thoracic surgery became invaluable to his own practice.
In addition to being an accomplished surgeon, Lee has a passion for pioneering new methods of treating lung cancer. He helped direct several clinical trials, published studies in peer-reviewed journals and grew to be one of the principal investigators for the UCLA Lung Cancer Research Program. This program focuses on ground-breaking research in the areas of drug discovery, targeted therapy, gene therapy, immunotherapy, and stem cell therapy for malignancies of the lung.
Immunotherapy and Gene Therapy
Lee's specific research interests are immunotherapy and gene therapy in lung cancer and the applications of nanotechnology for lung cancer treatment. As a result of Lee's lung cancer research, he won several grants to continue his work from the National Institute of Health, National Cancer Institute, the Jonsson Cancer Center Foundation, the Ernst A. Noltmann Memorial and the American Society of Gene Therapy.
The research that Lee supervises also extends to clinical trials. He is a part of a UCLA team investigating the growing trend of lung cancer in women and how gender may influence susceptibility and treatment. In addition, Lee is highly involved in the experimental field of immunotherapy relating to lung cancer. Among the clinical trials was a vaccine-based treatment for patients with advanced-stage lung cancer, using a gene-modified virus to help the immune systems of patients with non-small cell lung cancer kill tumor cells.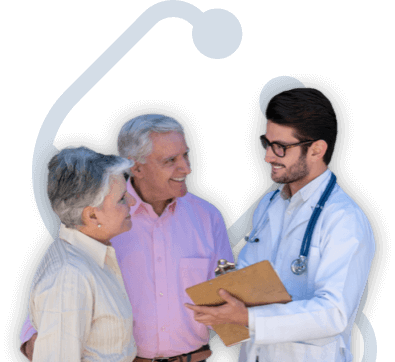 Get the Best Treatment
Get help connecting with Dr. Lee and find the treatment that's best for you.
Get Started Today
Lee is certified in thoracic surgery by the American Board of Thoracic Surgery and the American Board of Surgery. His other clinical focuses include chest malignancies, esophageal cancers, general cardiothoracic surgery, pleural effusions, pleural tumors, pericardial effusions, minimally invasive surgery, thoracoscopic surgery and video-assisted thoracoscopic surgery (VATS). In addition to his work with lung cancer and mesothelioma, Lee is also the Surgical Director for the UCLA Center for Esophageal Disorders.
Learn More About Mesothelioma Treatment in California
Dr. Lee's Publications
Baratelli F, Lee JM, Hazra S, Lin Y, Walser TC, Schaue D, Pak PS, Elashoff D, Reckamp K, Zhang L, Fishbein MC, Sharma S, Dubinett SM. PGE(2) contributes to TGF-beta induced T regulatory cell function in human non-small cell lung cancer. Am J Transl Res. 2010 Jun 30;2(4):356-67.
Dubinett SM, Lee JM, Sharma S, Mule JJ. Chemokines: can effector cells be redirected to the site of the tumor? Cancer J. 2010 Jul-Aug;16(4):325-35.
Yanagawa J, Walser TC, Zhu LX, Hong L, Fishbein MC, Mah V, Chia D, Goodglick L, Elashoff DA, Luo J, Magyar CE, Dohadwala M, Lee JM, St John MA, Strieter RM, Sharma S, Dubinett SM. Snail promotes CXCR2 ligand-dependent tumor progression in non-small cell lung carcinoma. Clin Cancer Res. 2009 Nov 15;15(22):6820-9. Epub 2009 Nov 3.
Lee JM, Yanagawa J, Peebles KA, Sharma S, Mao JT, Dubinett SM. Inflammation in lung carcinogenesis: new targets for lung cancer chemoprevention and treatment. Crit Rev Oncol Hematol. 2008 Jun;66(3):208-17. Epub 2008 Mar 4. Review.
Lee JM, Mao JT, Krysan K, Dubinett SM. Significance of cyclooxygenase-2 in prognosis, targeted therapy and chemoprevention of NSCLC. Future Oncol. 2007 Apr; 3(2):149-153.
See More Top Mesothelioma Doctors
Disclaimer: Dr. Jay M. Lee has no professional affiliation with Asbestos.com.

Get Help Contacting this Doctor
Find an Active Mesothelioma Clinical Trial
Find Now
3 Cited Article Sources
The sources on all content featured in The Mesothelioma Center at Asbestos.com include medical and scientific studies, peer-reviewed studies and other research documents from reputable organizations.
How did this article help you?
What about this article isn't helpful for you?
Did this article help you?
Thank you for your feedback.
Would you like to speak with a Patient Advocate?
Last Modified August 2, 2020