Sean Fitzgerald, PG
Research Geologist & Contributing Writer
Sean Fitzgerald is a certified professional geologist specializing in asbestos environmental studies. He has more than 30 years of experience and has been a guest speaker at local, state and federal asbestos and ecological workshops and conferences.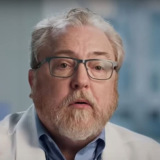 Last modified: October 10, 2023
Quick Facts
Certifications:

Professional Geologist, Specialized in Microscopy

Expertise:

Environmental Impact Studies

Asbestos and Soil Research Expert

Electron Microprobe Experiments
About Sean Fitzgerald, PG
Professional geologist Sean Fitzgerald has more than 30 years of experience in geology, mineralogy and microscopy. He is the president and founder of Fitzgerald Analytical Consulting & Testing.
Fitzgerald shares his expertise on asbestos regulation and science as a guest speaker at several national and international conferences, including the Asbestos Disease Awareness Organization and the European Asbestos Forum. His consultancy's research has been instrumental in identifying the dangers of asbestos in cosmetics, talc-based products and children's toys.
He has authored numerous papers on asbestos geology and mineralogy and contributed to EPA asbestos control documents. He has also contributed to books, writing chapters on the historical relationship between talc and asbestos.
Throughout his career, Fitzgerald has managed businesses and laboratories across the U.S. He also serves as an instructor for various analytical techniques, including PLM and PCM light microscopy, microprobe, TEM and SEM electron microscopy, wet chemistry techniques and mineral phase identification through XRF and XRD.
Fitzgerald has been retained as an expert witness and researcher, providing testimony on asbestos in soils, talc, naturally occurring asbestos and asbestos in household products. His work has been presented before the Parliament of the United Kingdom, U.S. Senate and state and local courts from New York to California.