Construction Workers
Fact Checked
Our fact-checking process begins with a thorough review of all sources to ensure they are high quality. Then we cross-check the facts with original medical or scientific reports published by those sources, or we validate the facts with reputable news organizations, medical and scientific experts and other health experts. Each page includes all sources for full transparency.
Scientifically Reviewed
An occupational scientist or another expert who specializes in occupational hazards reviewed the content on this page to ensure it meets current scientific standards and accuracy.
This Page was Scientifically Reviewed By
Construction workers are at a higher risk of developing mesothelioma through occupational asbestos exposure. Asbestos found in contaminated paint, spackling, roof shingles, masonry compounds and drywall can be inhaled by construction workers, which may lead to mesothelioma cancer.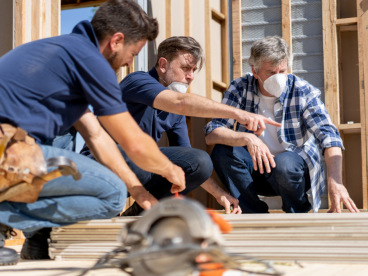 Page Topics
Quick Facts
The Occupational Safety and Health Administration (OSHA) ranks construction among the most hazardous industries in the United States. Most every worker is familiar with the ever-present health risks that come with the trade.
In 2012, construction was responsible for the highest number of fatal work injuries out of any U.S. industry sector. That year, more than 54.2 percent of all work-related deaths occurred from what OSHA calls construction's "fatal four": falls, struck by an object, electrocution and caught-in or between hazards.
Although workers know to avoid these and other physical hazards at all costs, many job sites host a less obvious risk: harmful exposures to asbestos.
This heat- and flame-resistant mineral was once an ingredient in many different construction materials. In the mid-1960s, scientists confirmed that breathing airborne asbestos can cause a variety of serious lung illnesses, including lung cancer and asbestosis.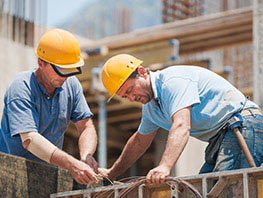 Asbestos exposure causes mesothelioma, a rare and aggressive cancer that can arise several decades after someone first breathes it in. Construction professionals who worked with asbestos long ago continue to develop asbestos-related cancer and lung diseases to this day.
Former construction workers are at least five times more likely to develop mesothelioma than the general population, according to a 2018 International Journal of Epidemiology study. For specific trades such as carpenters, plumbers and electricians, the risk is even higher.
While manufacturers have now phased out virtually every product that contains asbestos, contaminated building materials still exist at countless jobsites, placing workers at serious risk of illness or death.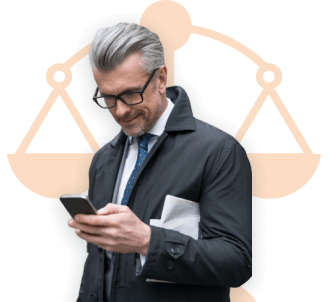 Find a Mesothelioma Attorney
Get help finding an attorney who knows the process and can get you and your family the compensation you deserve.
Construction Workers At Risk
A study in the American Journal of Respiratory and Critical Care Medicine estimates that at least 1.3 million construction industry workers are still at risk for occupational asbestos exposure. Especially at risk are demolition workers who create and dispose of contaminated debris. However, the risk applies to workers in any field who perform renovations on older buildings, especially structures built before the 1970s.
Each trade in construction has its own unique set of occupational hazards. Painters deal with chemical fumes, for instance, while roofers must be cautious of high-elevation falls. However, the long-standing industry practice of adding asbestos to various construction products has placed workers from every background at risk for a variety of occupational illnesses.
Trades at risk may include:
Brick Layers
Bulldozer operators
Carpenters
Crane and hoist operators
Demolition and wrecking crews
Drywall hangers and tapers
Home renovators
Insulation workers
Laborers
Pipefitters
Plasterers
Plumbers
Masonry workers
Roofers
Tile setters
Because workers from various trades can share a single jobsite, it only takes one negligent worker to place many people at risk. Asbestos dust can spread around jobsites easily and expose people who never even handled asbestos directly. Even worse, workers can bring the dust home on their clothes, hair or tools, placing their families at risk of secondary exposures that can be just as deadly.
Drywall Workers
Several studies show that drywall workers experience a high risk for asbestos-related disease. Workers can release the fibers when they cut drywall panels down to size or fasten them to a building's framework. Drywall and drywall tape often contained asbestos. Plasterers even patched holes in drywall sheets with asbestos compounds. Sanding down drywall taping compounds can also release asbestos into the air.
A 1979 study confirmed that when drywall workers sanded down drywall taping compounds, the asbestos concentrations in the air were several times higher than the permissible level.
Masons and Bricklayers
Masonry workers once mixed raw asbestos into compounds for bricks, stones or blocks. After preparing these materials, bricklayers faced additional exposure hazards by cutting them down to size and securing them in place with asbestos adhesives or concretes. Masonry workers may also have created asbestos dust by scraping up dry, asbestos-containing mortar to prep the surface for new bricks.
Quick Fact:
One study found that asbestos fiber concentrations in the air were five times higher than the legal exposure limit during masonry, carpentry and painting activities. They measured even higher concentrations when workers used power tools or mixed drywall cement.
Roofers and Tile Setters
Asbestos shingles and tiles pose serious exposure hazards for construction workers. Tile setters once mixed and spread asbestos grout, or removed it while upgrading a building's flooring. Roofers often sprayed asbestos-contaminated asphalt cutback or asphalt emulsions onto finished roofs, or tore up old roof flashings as they installed new ones.
Quick Fact:
One study suggested that around 30% of roofing workers who handled asbestos also faced air concentrations above the permissible limit.
Painters
Several mesothelioma and lung cancer registries have identified elevated disease rates in former painters, a sign that workplace exposures are common. Many of these workers sprayed asbestos-containing spackling compounds on surfaces before they painted them. A few of the workers even used paint or textured coatings that listed asbestos as an ingredient.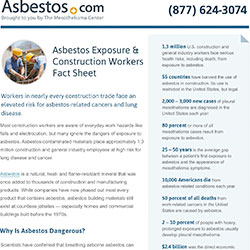 View Our Asbestos Exposure & Construction Workers Fact Sheet
Help raise asbestos awareness by printing and sharing this handout, which covers the key facts about asbestos hazards in the construction industry. With more awareness, we can prevent harmful exposures and make worksites safer for everyone.
Construction Products and Locations
Thousands of commercial construction materials once contained asbestos. Some estimates place the number as high as 4,000. Now, countless buildings contain these asbestos materials. The U.S. Environmental Protection Agency suggests that asbestos products are present in the vast majority of the nation's 733,000 public and commercial buildings.
The asbestos products in these buildings can range from roof shingles to floor tiles, and many materials in between. Manufacturers typically added asbestos to these products to make them stronger and fire-resistant. Companies sourced the asbestos from several different providers, but many manufacturers used SG-210 Calidria, Union Carbide's bulk chrysotile product, as their asbestos component.
Widely known for its fireproofing abilities, asbestos was a common ingredient in insulating products. Spray-on insulation was one of the most widely used asbestos products in the construction industry. Workers sprayed products such as Cafco D and Therm-O-Flake (which contained up to 35 percent chrysotile asbestos) on steel columns, aluminum sheets and other metal structures that needed to withstand high temperatures.
Asbestos was also a common ingredient in flooring and roofing materials. Brands like Eternit, Johns Manville, National Gypsum and GAF made asbestos shingles, which roofers often secured with products such as CertainTeed Asbestos Roof Coating. Similarly, brands like American Biltrite, Congoleum and Kentile used the fibers in their flooring tiles. Construction workers often cemented these tiles in place with asbestos mastics and grouts, such as G.W. Berkheimer's plastic roof cement.
Drywall products, such as gypsum board, plasters, millboard and drywall joint compounds, were made with asbestos as well. One study that sampled 10 drywall taping compounds and 15 spackling compounds found asbestos in all of the taping products and five of the patching products. These products are especially dangerous because the fibers are highly friable, or easily released into the air.
Other asbestos-contaminated construction materials include:
Spray on acoustic insulation (up to 10% asbestos)
Vermiculite products (contaminated by asbestos until the early 1990s)
Duct tape (up to 45% asbestos)
Joint packing (up to 40% asbestos)
Construction felts (Calcot, Syncot or Thermesh products)
Siding panels (Transite, Flintkote or National Gypsum products)
Insulating cements (Careytemp, HiLite, Gum-Bestos or Detrick products)
Textured paints and ceiling texturizing products (often less than 5% asbestos)
Current laws allow companies to use certain asbestos products in construction as long as they meet government guidelines. Legal asbestos products include roofing felt and coatings, millboard, pipeline wrap, vinyl floor tiles, cement sheets, shingles, pipes and non-roofing coatings. People who work with these products should wear proper protective gear to prevent potentially hazardous exposures.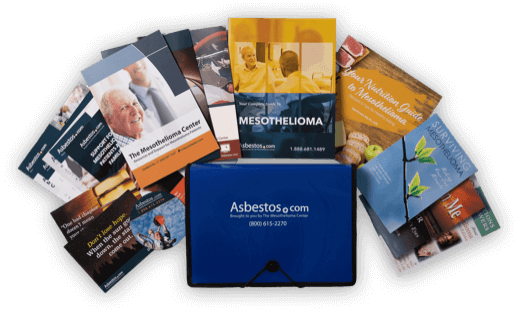 Free Mesothelioma Guide
Our latest guide for patients and loved ones is shipped overnight and includes treatment information, legal resources, mesothelioma books and support wristbands.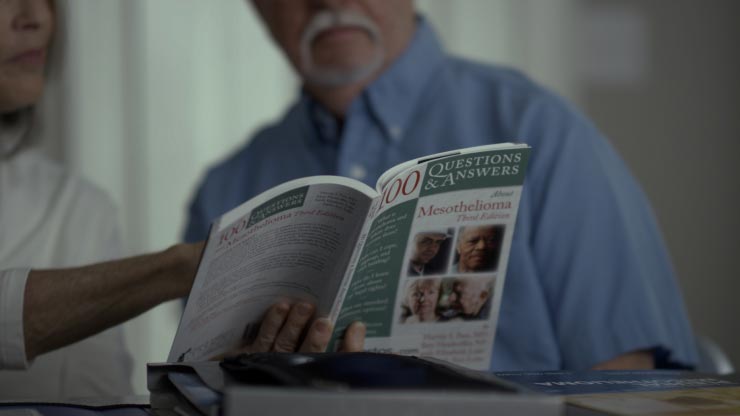 Manufacturers Who Made Products Used by Construction Workers
Some of the most popular manufacturers of asbestos-containing construction products were W.R. Grace, Johns Manville, Owens Corning and Celotex.
Other manufacturers include:
U.S. Mineral Products
Delaware Insulation
Brunswick Fabrications
The Flintkote Company
Hanson Permanente
Artra Group
Fuller-Austin Insulation
C.E. Thurston & Sons
California Portland Cement
Kentile Floors
Experienced construction workers can sometimes identify asbestos hazards by appearance, labeling, the installer or the manufacturer. If you are not trained in identifying dangerous products, or cannot determine if asbestos is present based on the information available to you, treat the material as if it does contain asbestos.
Mesothelioma Survivors Who Were Construction Workers
A diagnosis of mesothelioma or another asbestos-related disease can be disheartening, but long-term survival is possible. Meet some former construction workers who took advantage of the latest therapies and overcame the odds.
Throughout his 20 years of service in the home improvement industry, Andy frequently worked with asbestos-containing products. Decades later, he learned that workplace exposures to asbestos likely caused the pleural mesothelioma diagnosis he received in 2010. To improve his prognosis, Andy joined a clinical trial for Amatuximab, an experimental targeted therapy. He responded well to treatment, and is now a survivor of more than three years.
When Ward worked as a roofer and steamfitter in his early 20s, he never could have anticipated the mesothelioma diagnosis that would await him more than 50 years later. He was still in good health by then, which helped him qualify for a treatment plan involving pleurectomy/decortication surgery, photodynamic therapy and chemotherapy. These therapies have helped him survive more than two years past diagnosis.
Tim believes his 2002 diagnosis of mesothelioma stemmed from past exposures to asbestos in cement and pipes he handled while working on underground water systems in Georgia. Although at first Tim declined aggressive treatments like surgery and chemotherapy, his daughter convinced him to seek treatment. He traveled to Boston for extrapleural pneumonectomy surgery, which remarkably extended his survival by 10 years.
Workplace Exposure Studies
Most occupational health organizations agree that contaminated building products increase construction workers' risk of developing asbestos-related diseases. Many registries note elevated incidences of mesothelioma and lung cancer in asbestos-exposed contractors. A North Carolina study found elevated rates of peritoneal cancers in general construction workers, as well as elevated rates of lung cancer in carpenters, painters and brick masons. Later, an Italian study linked 251 (out of 952) mesothelioma cases to various forms of construction work.
Many studies also note an elevated number of asbestos fibers in construction workers' lungs. This is true in workers with a diagnosed illness, as well as disease-free workers. In the Italian study mentioned above, analysts found between 350,000 and 3 million asbestos fibers in each of the workers' lungs.
Science also indicates that construction workers with longer careers have a higher risk of illness. One study funded by the National Institutes of Health found pleural abnormalities in 70 percent of construction workers who had spent at least 30 years in the field.
Mesothelioma Lawsuits Involving Construction Workers
If you were diagnosed with an asbestos-related disease, you should consider consulting a qualified lawyer. Courts have awarded compensation to workers exposed to asbestos on the job, and many bankrupt asbestos companies have established trust funds for people harmed by their products. These funds have helped patients pay for treatment, travel, lost wages and other common expenses.
Union Painter
One notable lawsuit involved a unionized painter who developed mesothelioma in his 60s. The man spent most of his career painting with texturized top coats and fillers from asbestos manufacturers such as Union Carbide, Kelly Moore and Bondex. Instead of settling out of court, he pursued a traditional trial. The jury awarded him an $11 million verdict.
Construction Supervisor
Another large-scale asbestos lawsuit involved a former construction worker from Florida. The man developed peritoneal mesothelioma, which was traced to his career as a construction supervisor and superintendent. He recalled handling asbestos compounds and ceiling textures from 14 different manufacturers. These companies included Kaiser Gypsum, Union Carbide and Premix-Marbletite. This man's case also went to trial, where the jury decided on a $14 million verdict.
World Trade Center Contractor
In 2012, the Supreme Court of New York County upheld a ruling in favor of a contractor who worked on the original World Trade Center. The man spent approximately 15 years cutting and installing asbestos tiles and sheetrock in the towers. Other workers further contaminated the site with asbestos fireproofing, tape and pipe coverings. The site manager insisted that he did not pick out the asbestos products, but the court maintained that he failed to adequately protect his workers. However, the financial details have not been released.
Ceiling Tile Installer
Later in 2012, a Missouri court of appeals reviewed a case filed by a former ceiling tile worker's widow. Her husband passed away from mesothelioma, which he developed after working with Bondex drywall products and Simpson Timber ceiling tiles. His coworkers testified about a snow-like coating of asbestos dust in their workplace, which they recalled getting into their hair, faces and clothing. The initial verdict was $4.5 million, but a jury reduced it after the family settled with one of the manufacturers.
---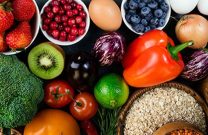 Get Free Recipes for Mesothelioma Patients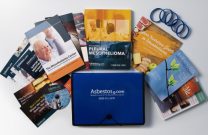 Read the Top Mesothelioma Guide for Free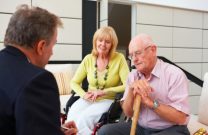 Get the Compensation You Deserve
---
Tell us what you think
Did this article help you?
How did this article help you?
What about this article isn't helpful for you?
Did this article help you?
Thank you for your feedback. Would you like to speak with a Patient Advocate?
---