History
Kelly-Moore is one of the largest U.S. paint companies, producing 20 million gallons of paint a year and reporting $350 million in sales. In 1946, the company was founded by William Moore and William Kelly. William Moore previously worked for Glidden Paints as a lab technician and salesman before World War II. Teaming up with William Kelly, a retired Glidden superintendent, Moore opened the original store in San Carlos, California.
In 1952, Moore bought out William Kelly as a business partner but kept the established name. By the time Moore retired in 1984, Kelly-Moore had grown into an enterprise with 80 stores and grossed more than $136 million with over $11 million in profits.
For more than a decade, Kelly-Moore used asbestos as a thickener, filler and fire retardant in its Paco Textures and other interior finishing products. These products were found to contain 5 to 10 percent asbestos. Spackling and taping compounds manufactured by Kelly-Moore may also contain asbestos material.
In 2018, an International Journal of Epidemiology study looked at asbestos-related cancer risks for British workers in different industries. Painters were included in one of the highest risk categories, with a risk of mesothelioma almost 16 times higher than in the general population.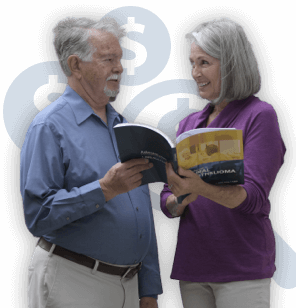 Exposed to Asbestos at Kelly-Moore Paint Co?
Gain access to trust funds, grants and other forms of compensation for you or your loved ones.
Get Help Now
Litigation & Specific Lawsuits
To date, there are more than 48,000 lawsuits previously filed against Kelly-Moore seeking compensation for asbestos-related injuries; many of them initiated by painters and other laborers who now suffer from mesothelioma. Workers affected by Kelly-Moore's asbestos products have received millions of dollars in settlement funds.
One 47-year-old construction worker diagnosed with mesothelioma, Alfredo Hernandez, was awarded $55.5 million in 2001 following exposure to asbestos through a Kelly-Moore joint compound product. In 2004, 60-year-old Robert Tregget won a trial in Los Angeles, receiving 14 percent of $36.6 million from Kelly-Moore. Tregget used Kelly-Moore's Paco Quik-Set Joint to remodel his home in the 1970s.
Kelly-Moore filed a $4.1 billion lawsuit against Union Carbide in 2002, claiming that Union Carbide did not inform the company about asbestos hazards before selling Kelly-Moore its asbestos-containing products from 1963 to 1978. Union Carbide claimed that Kelly-Moore was aware of the hazards associated with their product. In 2004, the case was tried in Texas and Union Carbide was not found guilty.
Currently, Kelly-Moore has not filed bankruptcy and is active in regular business functions.
Learn How to Hire a Qualified Mesothelioma Lawyer
Industries & Occupations
Unaware of the dangers of asbestos, painters would often work without any respiratory protection while in close proximity of asbestos-containing materials and surfaces. These materials release asbestos particles into the air, which individuals nearby may inhale. Asbestos exposure can lead to a number of diseases such as mesothelioma, which may develop 20 to 50 years after exposure.
Workers encounter asbestos particles through Kelly-Moore's products when mixing asbestos cement, using paint and finish for shipyards and commercial and residential building projects, and when adding drywall. Kelly-Moore employees who worked in the company's manufacturing facilities also encountered asbestos on the job.
Individual asbestos-containing products from Kelly-Moore include:
Bedding cement
Deco-tex ceiling texture
Paco all purpose point compound
Paco finishing compound
Paco joint cement
Paco joint compound
Paco quick-set joint compound
Paco ready mix joint compound
Paco spray texture
Paco taping compound
Paco texture
Paco texture paint
Paco topping compound
Paco wall texture
Products
Kelly-Moore sold asbestos-containing products for painting, cementing, texturizing and filling drywall.
Kelly-Moore Attempts to Avert Blame
In 2005 Kelly-Moore set forth a motion to retry the Union Carbide case, claiming that Union Carbide hid evidence that connected their product to cancer and asbestosis. Judge J. Ray Gayle III of the Texas 23rd District Court for Brazoria did not grant the motion.
10 Cited Article Sources
The sources on all content featured in The Mesothelioma Center at Asbestos.com include medical and scientific studies, peer-reviewed studies and other research documents from reputable organizations.
How did this article help you?
What about this article isn't helpful for you?
Did this article help you?
Thank you for your feedback.
Would you like to speak with a Patient Advocate?
Last Modified March 4, 2019