Asbestos in Makeup
Because talc and asbestos are minerals found close together, when talc is mined it may contain traces of asbestos. Talcum powder is still an ingredient in a number of cosmetics brands. As recently as November 2020, a study found 14% of the talc-containing makeup tested also contained asbestos.
What Makeup Has Asbestos-Contaminated Talc?
Talc is a popular ingredient in makeup, but it has a long documented history of asbestos contamination. Certain brands of children's and adult makeup have tested positive for asbestos in recent years. Because talcum powder in cosmetics can be contaminated with asbestos, these products can pose serious health risks for consumers. Talc in makeup may cause cancer as a result of asbestos exposure.
In November 2020, the Environmental Working Group commissioned a study of 21 cosmetics samples and found asbestos in three of the samples.
The U.S. Food and Drug Administration in 2019 found asbestos in nearly 20% of 52 cosmetic samples collected around the country.
In March 2018, the U.S. Public Interest Research Group said it found asbestos in makeup products Claire's sold. The group conducted tests on four Claire's makeup products and discovered high levels of asbestos in three of them.
Tests conducted in 2017 found asbestos in children's makeup sold by retailers Claire's and Justice.
The Environmental Working Group commissioned the government-licensed Scientific Analytical Institute in Greensboro, North Carolina, to conduct the 2020 tests.
I could go across the street right now to the mall and pick up talc powder that I know from previous testing, more likely than not, will contain some amount of asbestos.

Sean Fitzgerald

Director of Research and Analytical Services at SAI
Cosmetic products and brands that tested positive for asbestos include:
Johnson's Baby Powder
Jmkcoz 120 Colors Eyeshadow Palette
Beauty Glazed Gorgeous Me Eye Shadow Tray Palette
Beauty Plus Global City Color
Children's makeup sold by Claire's
Just Shine Shimmer Powder sold by Justice
Why Is Talc in Makeup?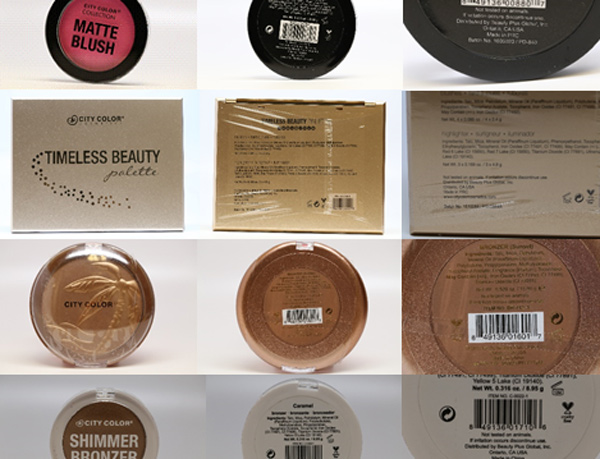 Talc is added to makeup because it creates a soft, silky texture, and it dilutes pigmented products and acts as filler. It is a common ingredient in powder compacts, finishing powders, eye shadows, blushes, foundations and creams.
It is the softest mineral on Earth and is known for its ability to absorb moisture and reduce the appearance of oily skin. For example, talc-based face powders are commonly used on top of cream foundations to "set" the foundation so that it stays in place and looks naturally dry instead of oily and shiny.
Chanel, Revlon and L'Oreal have chosen to remove talc from some, but not all, of their products. No other makeup brands have announced plans to remove talc from their cosmetics.
In 2019, retailers Justice and Claire's recalled their children's makeup products that tested positive for asbestos. Beauty Plus Global recalled its City Color products that tested positive for asbestos in 2019 as well. None of these entities have announced plans to stop using talc or stop selling talc-based cosmetics.
Talc is added to many consumer products in addition to cosmetics, including deodorants, powders, soap, feminine hygiene products, contraception devices, pills, textiles, chalk, children's balloons, clay and crayons.
How Asbestos Ends Up in Makeup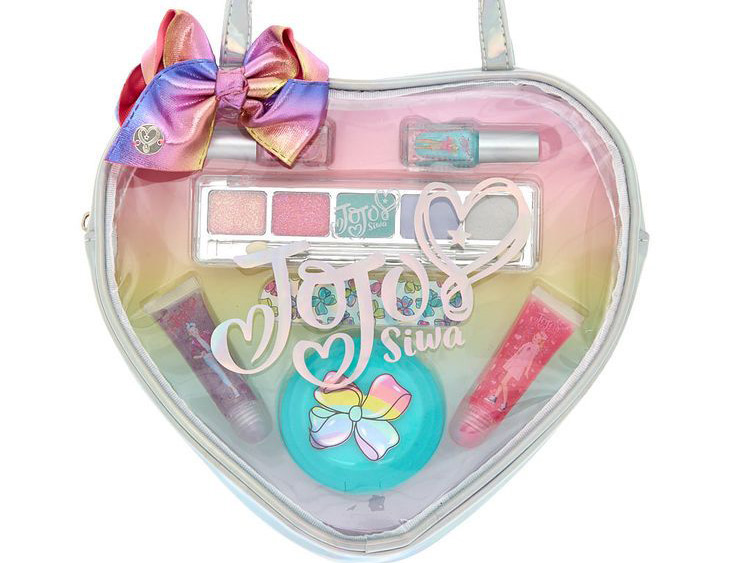 Asbestos ends up in makeup because of poor regulations involving cosmetic-grade talc, which is also known as talcum powder. Talc and asbestos are minerals that form together. That means talc mined for commercial uses can be contaminated with asbestos — a known cause of lung cancer and mesothelioma.
There is a long history of asbestos remaining in talc that is certified asbestos-free. Manufacturers don't purposely add asbestos to cosmetics, but there is a lack of regulation around cosmetic-grade talc. Because of that relaxed oversight, no one is checking for the presence of asbestos. That means companies can get away with not testing their talc for asbestos before putting it into their products — possibly harming consumers.
The U.S. Food and Drug Administration does not regulate cosmetic-grade talc. The federal Food, Drug and Cosmetic Act of 1938 does not require the FDA to review cosmetic products and their ingredients, with the exception of color additives.
In 1976, the Cosmetic, Toiletry and Fragrance Association (now known as the Personal Care Products Council) asked its members to use asbestos-free talc in their products. While the FDA says that it "considers it unacceptable for cosmetic talc to be contaminated with asbestos," there are no U.S. laws or regulations that strictly prohibit talc used in consumer products from containing asbestos.
Asbestos in Children's Makeup
Asbestos in children's makeup was found as recently as 2019 by the U.S. Food and Drug Administration. The first reports of asbestos in children's makeup were released in 2017. In 2015, asbestos was detected in children's toys, including crayons and a toy fingerprint kit.
Brands of children's makeup that tested positive for asbestos include:
Just Shine Shimmer Powder, Justice
Claire's Compact Powder style #83915-9
Claire's Contour Palette style #40194-3
JoJo Siwa Makeup Set, Claire's
Mint Glitter Makeup Set, Claire's
Pink Glitter Palette with Eyeshadow & Lip Gloss, Claire's
Bedazzled Rainbow Heart Makeup Set, Claire's
Pink Glitter Cellphone Makeup Compact, Claire's
Professional Eye Makeup Kit, Claire's
Rainbow Bedazzled Star Makeup Set, Claire's
Rainbow Bedazzled Rectangle Makeup Set, Claire's
Ultimate Mega Makeup Set, Claire's
Metallic Hot Pink Glitter 48 Piece Makeup Set, Claire's
Rainbow Glitter Heart Shaped Makeup Set, Claire's
Claire's and Justice recalled these products, but the retailers have not announced plans to discontinue sales of all talc-based makeup products.
Why Is Asbestos in Cosmetics Dangerous?
Long-term exposure to asbestos through talcum powder is known to cause mesothelioma and ovarian cancer. While asbestos-contaminated makeup hasn't yet been associated with the development of diseases, the risk remains as long as talc goes unregulated in the U.S.
The greatest risk comes from loose powder products such as baby powder, finishing powder and compact foundation. When these products are contaminated with asbestos, they pose an inhalation risk that could lead to lung cancer or mesothelioma.
Asbestos in makeup does not cause any immediate side effects because the health consequences of asbestos exposure take decades to develop. The latency period associated with mesothelioma is between 20 and 60 years after a person is first exposed to asbestos.

Tips for Avoiding Asbestos in Cosmetics
Be aware of and avoid brands that test positive for asbestos.
Buy talc-free brands.
Don't assume brands that claim to be asbestos-free, organic or natural are totally free of asbestos.
Simply looking for "all natural" or organic cosmetics isn't enough to avoid asbestos-contaminated talc. That's because talc is an all-natural substance. There's no foolproof way to know if the talc in a product is truly asbestos-free without extensive testing of the individual product. Consumers must look at the product label to see if it contains talc and avoid it if it does.
Certain cosmetic products and brands make talc-free makeup and cosmetics. Online resources are available to find these brands and products. For example, you can use the websites Skin Deep and Made Safe to find talc-free cosmetics.
It's probably wise to avoid talc in general. Some scientific research indicates talc may increase the risk of uterine and ovarian cancer in women and lung cancer among miners. The American Academy of Pediatrics advises against the use of baby powder, which is predominately made of talc, because infants can easily breathe in the powder.
Parents can protect their children from asbestos in makeup by buying only cosmetics free of talc. It's up to consumers to protect themselves and their children from this risk because the government isn't doing enough to regulate asbestos.
What Does Asbestos-Free Actually Mean?
The U.S. government decided that products may contain up to 1% asbestos and be labeled asbestos-free. As a result, hundreds to thousands of asbestos fibers remain in products that aren't considered asbestos-containing materials in the eyes of the law.
The EPA tried to ban asbestos in 1989, but pro-asbestos lobbying groups fought hard to successfully overturn the ban in 1991. The George H.W. Bush administration refused to allow the EPA to appeal. As a result, numerous products on the market contain asbestos, especially building materials such as roofing and flooring supplies.
Asbestos in makeup falls in a grey area of the law. There is no law that regulates asbestos in talc, and the FDA can't do anything about it unless scientific data shows it is harmful under its intended use. This is hard to prove given the long latency period associated with asbestos-related diseases.
How to Know if Your Makeup Has Asbestos
Check for updates from The Mesothelioma Center at Asbestos.com on this page, our blog and in our news stories for information on cosmetic products that have tested positive for asbestos.
The only way to know if the makeup or cosmetics you own contain asbestos is to have each product tested. If you already own talc-based makeup and you're concerned that it could be contaminated, it's cheaper to replace it with a talc-free brand than have it tested for asbestos.
Shop Talc-Free
The following cosmetic brands are made free of talc:
Pacifica
Shea Moisture
Smashbox
Honest Beauty
Affordable Mineral Makeup
Everyday Minerals
Ecco Bella
Juice Beauty

How Do Experts Test for Asbestos in Makeup?
Fitzgerald, of the Scientific Analytical Institute, stresses the importance of using the most advanced testing available to find asbestos in makeup.
He uses a transmission electron microscope (TEM) to detect asbestos. The U.S. Environmental Protection Agency recommends the use of TEM to test for asbestos because it is exceedingly better than other methods, such as X-ray diffraction (XRD) and polarized light microscopy (PLM).
"When other laboratories tested, perhaps they're using light microscopy or XRD, which is not sensitive enough," Fitzgerald said. "If I only use PLM or XRD on my samples, more likely than not, only a couple of them would be have been positive, if any."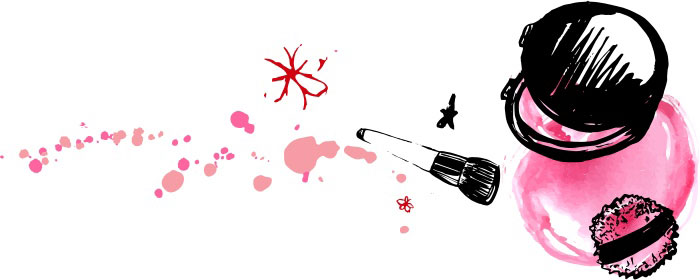 Are Asbestos or Talcum Powder Regulated?
Asbestos is regulated at federal, state and local levels. Talc is not regulated by any government agency. The cosmetic industry regulates its own use of talc and claims that it attempts to source asbestos-free talc. It has failed to prevent asbestos from entering consumer products, which is why the U.S. Food and Drug Administration conducted a review that began in 2019.
FEDERAL AGENCIES THAT DEFINED THE LAWS AND REGULATIONS PERTAINING TO ASBESTOS:
U.S. Environmental Protection Agency (EPA)
Occupational Safety and Health Administration (OSHA)
Consumer Product Safety Commission (CPSC)
Mine Safety and Health Administration (MSHA)
The FDA's review tested 43 cosmetic samples in 2019 and found that nine of them contained asbestos. It notified the public of the results and announced it would test 50 more cosmetic samples in 2020. The FDA expected to release the results in early 2021 but has not announced any new updates.
In June 2021, the EPA announced it would initiate stricter rules for asbestos data collection to effectively eliminate exemptions that currently allow for use of certain asbestos products. The decision came from a December 2020 ruling from a Northern District of California judge who ordered the EPA to close asbestos reporting loopholes in its Chemical Data Reporting Rule.
A U.S. Environmental Protection Agency risk evaluation of chrysotile asbestos began in 2019. Part one of the review previously found that chrysotile poses an unreasonable risk to human health. The second and final part of the review, which will involve assessing legacy uses and disposal of asbestos, was supposed to be published mid-2021. A lawsuit health and environmental groups filed against the agency in May 2021 requests a deadline for the risk evaluation. The agency issued a final rule in 2019 that prevents new uses of asbestos from being manufactured in the U.S. or imported without a review.
Legislation to further regulate asbestos was presented in 2019. In March 2019, U.S. Rep. Debbie Dingell presented a bill known as the Children's Product Warning Label Act that would require warning labels on children's cosmetics that could contain asbestos. The legislation stalled after review in the Subcommittee on Health. In November 2019, the Alan Reinstein Ban Asbestos Now Act of 2019, presented by Rep. Frank Pallone, passed in committee but stalled thereafter.
Only in a few cases have mesothelioma lawyers won compensation for patients who claimed they developed mesothelioma as a result of asbestos-contaminated talc. These lawsuits were based on individual products no longer on the market. The FDA didn't have to take any action because the scientific data was based on products that aren't available today, including Cashmere Bouquet talcum powder and products made from talc supplied by Whittaker, Clark & Daniels.