NCI-Designated Cancer Center
Cancer center recognized by the National Cancer Institute as one that meets rigorous standards for multidisciplinary, innovative research focused on developing new and improved approaches to preventing, diagnosing and treating cancer.

Abramson Cancer Center at Penn Medicine
Penn Medicine Abramson Cancer Center in Philadelphia is renowned for its Mesothelioma and Pleural Disease Program and ongoing mesothelioma clinical trials. Top physicians include Dr. Corey J. Langer, thoracic oncology director, and Dr. Sunil Singhal, director of the Center for Precision Surgery.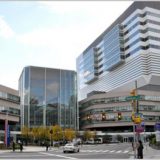 3400 Spruce Street Philadelphia, PA 19104
Quick Facts
Personalized Mesothelioma Care at Abramson Cancer Center
Philadelphia is home to one of the world's premier cancer treatment centers, the Penn Medicine Abramson Cancer Center. This renowned cancer center has seen more than 305,000 outpatient visits and provided more than 81,000 chemotherapy and 66,000 radiation treatments.
While every form of cancer and related conditions are treated at the Abramson Cancer Center, there is a particular focus on the care and treatment of mesothelioma and related pleural diseases at Penn Medicine's Mesothelioma and Pleural Disease Program. This multidisciplinary community of medical and surgical experts collaborates to diagnose, treat and educate patients as they adjust to the emotional and physical side effects of the disease.
Cancer research, patient care and education are given high priority from a dedicated staff of physicians, coordinators, nurse practitioners, nurses, nutritionists, physical therapists and mental health counselors.
The team includes such noted physicians as Corey J. Langer, M.D., director of thoracic oncology, and Dr. Sunil Singhal, director of thoracic surgery.
This multidisciplinary team of mesothelioma specialists works in close collaboration to provide personalized care for each patient.
Abramson Cancer Center's Multidisciplinary Mesothelioma Treatment
When it comes to mesothelioma treatment, Penn's Mesothelioma and Pleural Disease Program has access to the latest, most advanced surgical and medical techniques, ensuring personalized patient outcomes with an emphasis on minimally invasive procedures.
Among these are:
Surgeries, including extrapleural pneumonectomy, thoracotomies and video-assisted thoracoscopic surgery (VATS)
Radiation, including brachytherapy, photodynamic therapy (PDT) and proton therapies. Proton therapy is an advanced form of radiation therapy, delivered at Penn Medicine's Roberts Proton Therapy Center, the largest in the world.
Chemotherapy and biologic therapies, including combination chemotherapy and immunotherapy
Targeted therapies, including gene and adjuvant therapies
Interventional pulmonology treatments, including endobronchial ultrasound-guided biopsy and mediastinal staging pleuroscopy
Research Becomes Innovation at Abramson Cancer Center
Research is critical to the cancer center's innovative approach to diagnosis and treatment of lung cancer and other thoracic conditions such as mesothelioma. Penn Medicine is among the world's most accomplished research facilities.
More than 400 basic, translational and clinical scientists are on the Penn Medicine staff, which includes various disciplines and modalities. They rely on a vast assortment of medical and educational resources at their disposal.
This relationship sparked advancements in the treatment of mesothelioma and other asbestos-related diseases.
Abramson investigator Ian Blair and his team, for example, are working to identify the variant of a blood-based biomarker that could diagnose asbestos disease at much earlier stages. If successful, it could clear the path to a more treatable — and potentially curable — stage of mesothelioma cancer.
The project has been ongoing for almost five years, and involves the use of molecular biology and mass spectrometry as tools for discovering new biomarkers of rare cancers.
The Penn University System's involvement provides doctors and patients with a host of medical and educational resources. In mesothelioma and related diseases, this relationship allows for a better understanding of the genetic links. All mesothelioma patients are given the option to participate in clinical trials.
Penn Medicine's Abramson Cancer Center Ranks Among the Best
The Abramson Cancer Center is located within the Ruth and Raymond Perelman Center for Advanced Medicine, a state-of-the-art outpatient facility housing oncology, pulmonology, radiation and surgery.
Abramson Cancer Center is one of 40 U.S. facilities designated as a Comprehensive Cancer Center. It is an honor bestowed by the National Cancer Institute (NCI) to institutions maintaining the highest standards of excellence in patient care, education, basic science, clinical research and cancer prevention.
Mesothelioma Clinical Trials at Abramson Cancer Center
A randomized phase II clinical trial for pleural mesothelioma patients to study the effectiveness of using photodynamic therapy in combination with aggressive pleurectomy and decortication surgery and post-surgery chemotherapy.
A randomized phase III clinical trial for pleural mesothelioma patients to evaluate the effectiveness and safety of using Alpha-2b (rAd-IFN) — a type of gene therapy — in combination with chemotherapy and celecoxib, an anti-inflammatory drug.
A single-arm phase I clinical trial for pleural mesothelioma patients to determine the safety of using Keytruda (pembrolizumab) and image-guided resection as part of surgery, along with chemotherapy.
---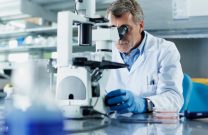 COVID-19 and Mesothelioma Presentation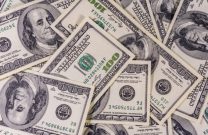 Access More than $32 Billion in Trust Funds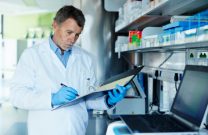 Find Active Mesothelioma Clinical Trials
---
Tell us what you think
Did this article help you?
How did this article help you?
What about this article isn't helpful for you?
Did this article help you?
Thank you for your feedback. Would you like to speak with a Patient Advocate?
---