Peritoneal Specialist
A medical doctor who treats peritoneal mesothelioma, an asbestos-related cancer that develops in the peritoneum, which is the lining that covers the abdominal cavity.
Dr. Giorgos Karakousis
Surgical Oncologist
Dr. Giorgos C. Karakousis is a surgical oncologist at the Abramson Cancer Center in Philadelphia, where his specialties include the treatment of peritoneal mesothelioma.
Get in Touch
Get to Know Dr. Giorgos C. Karakousis
Dr. Giorgos Karakousis is a surgical oncologist with extensive experience in the combination of cytoreduction and hyperthermic intraperitoneal chemotherapy, also known as HIPEC. It has proven especially effective for peritoneal mesothelioma cancer.
The combination, done only at select cancer centers across the country, has changed the way many peritoneal surface malignancies are treated. It has extended survival dramatically for mesothelioma patients.
Karakousis also treats bile duct, gastrointestinal, colon, appendix and head and neck cancers. He has expertise in fibrosarcoma, chondrosarcoma, adamantinoma and laparotomy.
Karakousis serves as an associate professor of surgery at the Hospital of the University of Pennsylvania. He is part of the Melanoma and Cutaneous Malignancies Program, the Sarcoma Program and the Gastrointestinal Cancer Program at Abramson.
His research has focused on emerging immunotherapies and identifying new biomarkers for cancer treatment. He is involved in numerous clinical projects studying advanced peritoneal malignancies, melanomas and sarcomas.
Contact Dr. Giorgos Karakousis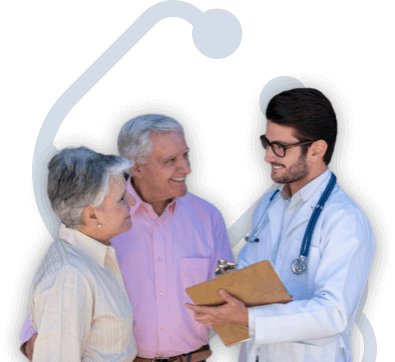 Talk to a Doctor About Your Diagnosis
We can help you or a loved one get in contact with Dr. Karakousis and find the treatment that's best for you.
Specialties of Dr. Giorgos C. Karakousis
Peritoneal mesothelioma
Research
Cytoreductive surgery
Limb-sparing surgery
Gastrointestinal cancer
Dr. Giorgos C. Karakousis' Experience and Medical Education
Abramson Cancer Center, Philadelphia
Hospital of the University of Pennsylvania, Memorial Sloan Kettering Cancer Center (Fellowships)
Hospital of the University of Pennsylvania (Residency)
University of Pennsylvania Perelman School of Medicine (M.D.)
Awards and Certifications
Melanoma International Foundation Scientific Advisory Board
America's Top Doctors
Top Doctors, Philadelphia Magazine
Inouye Award for Teaching
Publications of Dr. Giorgos Karakousis
Kwak, M. et al. (2019, November 26). Characteristics Associated with Pathologic Nodal Burden in Patients Presenting with Clinical Melanoma Nodal Metastasis. Annals of Surgical Oncology.
Song, Y. & Karakousis, G.C. (2018, November 27). Melanoma of unknown primary. Surgical Oncology.
Neuwirth, M.G. et al. (2017, September 7). Trends in major upper abdominal surgery for cancer in octogenarians: Has there been a change in patient selection? Cancer.