About Abraham Lebenthal
Accolades

Pleural and Lung Cancer

Top Doctor

VA Doctor

Video-Assisted Thoracoscopic Surgery

Board Certified in Surgery

Board Certified in Thoracic Surgery
While learning his craft as a thoracic surgeon, Dr. Abraham Lebenthal was never satisfied with the status quo, always looking for ways to improve.
He is the same way now.
Lebenthal returned to Boston recently after three years in Philadelphia, splitting his time now between the VA Boston Healthcare System and the Brigham and Women's Hospital nearby, looking for new challenges at both places.
"You always want to be among the best. And it doesn't get any better than this."
Lebenthal specializes in diseases of the gastro-esophageal junction, esophageal cancer, along with lung cancer and mesothelioma, which is caused by asbestos exposure.
He previously had spent four years of clinical fellowship at Brigham and Women's, where he became well-versed in minimally invasive surgery for cancers of the lungs and esophagus.
He worked the full spectrum during his earlier stay, getting experience in video-assisted thoracic surgery, advanced laparoscopy, and therapeutic endoscopy techniques. He also spent time as a staff surgeon in the trauma division.
See More Top Mesothelioma Doctors
Military Experience and Surgical Training
He did his schooling at the Hebrew University Medical School in Jerusalem, Israel's premier medical school. He followed graduation with active duty as a battalion physician in the Israeli Army, where he gained valuable experience in an elite infantry unit.
He finished seven years of general surgery training at Hadassah Ein-Karem, Hebrew University, where he also did a year as a surgical assistant at Mount Sinai Medical School in New York City. He began his Harvard fellowship in thoracic surgery in 2004. He now splits his time between the VA Boston Healthcare System and the Brigham and Women's Hospital nearby, looking for new challenges at both places.
"I learned at Harvard that you are only limited to the expectations of your mind."
His strong interest in mesothelioma patients stems partially from his days in the military. An estimated 30 percent of the mesothelioma patients in the United States served in the Armed Forces.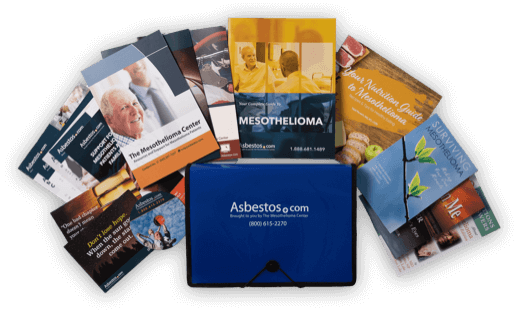 Get a Free Mesothelioma Guide
Free information, books, wristbands and more for patients and caregivers.
Get Your Free Guide
Interview with Dr. Lebenthal
Abraham "Avi" Lebenthal never became the fighter pilot he once wanted to be. The Air Force rejected him because he was missing the top third of two fingers on his left hand – the result of a childhood accident. He found another high-flying career instead: thoracic surgeon.
Not a bad second option.
"It was Med School instead of Flight School for me," he said. "I'm right-handed, anyway."
Lebenthal still served in the Israeli military – a platoon and later a company commander in an elite infantry unit – and received a Letter of Distinction for Bravery after evacuating injured soldiers under fire, taking lessons from the battlefield that he uses in the operating room today.
Dr. Lebenthal

Thoracic Surgeon

"One of the things you learn in the military is: There is no such thing as 'I can't.' You learn to make good decisions. You learn to take responsibility and ownership. And you better have precise execution. It's the same in medicine."
Taking Care of Veterans
One of his passions is working with mesothelioma patients. Mesothelioma is form of cancer that has become alarmingly prevalent among military veterans, who account for 30 percent of those diagnosed nationally with the disease. It almost always is traced to asbestos exposure.
"I have a deep admiration and respect for people who served in the military. It's part of my background," he said during a recent interview with asbestos.com. "I respect people who give of themselves. I don't think anyone intentionally put a soldier's life at risk, but the military is responsible for cleaning up its mess, and taking care of its business. As in war, we don't leave our brothers behind. We plan to build a center of excellence for our veterans in the VA system.
Lebenthal recently returned to Boston after spending almost three years at Fox Chase Cancer Center in Philadelphia, a surgeon in the Division of Thoracic Oncology. He became the authority there in treating mesothelioma patients, who loved the passion he showed for the job.
"The most important thing is, if they trust me. If they believe in me. At the end of the day, we're going to a really big battle together. The stakes are pretty darn high," Lebenthal said. "If you don't believe in the person you're going to battle with, if you're not comfortable with him, then you should go with someone else."
When it comes to mesothelioma, Lebenthal talks extensively about tailoring treatment for every individual, being aggressive with his approach and "pushing the envelope" to find solutions. "Think of it like a pair of jeans. It's not one size fits all. You approach everyone differently. The idea is to win the war, and not just a battle," he said. "Or at least in this case, prolong the war with quality of life."
Although he was born in Jerusalem, Israel, Lebenthal grew up in the United States, earning dual citizenship. He graduated from Hebrew University Medical School, the premier medical school in Israel. He spent six years in active duty with the Israeli military. Lebenthal is now a key part of an elite cancer treatment team in Boston, splitting his time between the VA Boston Healthcare System and Brigham and Women's Hospital nearby, brought back to town by mentor Dr. David Sugarbaker, who is now at the Lung Institute at Baylor College of Medicine.
Focused on Mesothelioma
His special interest in mesothelioma began during four years of clinical fellowship at Harvard Medical School's Brigham and Women's Hospital, where he trained under Sugarbaker, whom he calls "the gold standard." He was lured back to Boston by the prospect of rejoining Sugarbaker and the presence of an unusually talented group of medical professionals all around him. He's the first to tell a patient that the surgeon is just one of the pieces needed in battling mesothelioma.
Dr. Lebenthal

Thoracic Surgeon

"There is no replacement for technically excellent surgery, but you're only as good as your team. We have the best."
"You can relate it to baseball if you want. Working for Dr. Sugarbaker in this setting is like getting called up to play for the Red Sox — my favorite team in baseball, and finding yourself part of the starting rotation. This is truly a dream come true. Boston, the Brigham and Women's Hospital, the West Roxbury VA and Harvard Medical School, it's truly the 'Mecca' of medical care in America. I feel privileged to work with the best," he said.
Disclaimer: Dr. Abraham Lebenthal has no professional affiliation with Asbestos.com.

Get Help Contacting this Doctor
Find an Active Mesothelioma Clinical Trial
Find Now
2 Cited Article Sources
The sources on all content featured in The Mesothelioma Center at Asbestos.com include medical and scientific studies, peer-reviewed studies and other research documents from reputable organizations.
How did this article help you?
What about this article isn't helpful for you?
Did this article help you?
Thank you for your feedback.
Would you like to speak with a Patient Advocate?
Last Modified January 9, 2020