Pleural Specialist
A medical doctor who treats pleural mesothelioma, an asbestos-related cancer that develops in the pleura, which is the thin lining that covers the lungs and chest wall.
VA Doctor
Medical doctor who treats military veterans at VA hospitals.

Dr. Abraham Lebenthal
Thoracic Surgeon
Thoracic surgeon Dr. Abraham Lebenthal specializes in the treatment of pleural mesothelioma, splitting his time between Dana-Farber Cancer Institute and the nearby VA Boston Healthcare System.
Quick Facts
Get to Know Dr. Abraham Lebenthal
Dr. Abraham Lebenthal is passionate about working with patients diagnosed with malignant mesothelioma, a cancer alarmingly prevalent among military veterans and blue-collar workers.
He is the director of the Minimally Invasive Thoracic Surgery unit at the VA Healthcare System-West Roxbury campus, but he also has extensive experience in the most aggressive surgeries for pleural mesothelioma.
Lebenthal was recruited to Dana-Farber and trained by mesothelioma treatment pioneer and thoracic surgeon Dr. David Sugarbaker.
His clinical interests also include lung cancer, mediastinal tumors, thymic tumors, and esophageal cancer. He has experience with advanced laparoscopy and therapeutic endoscopy techniques.
Lebenthal performs surgery at Brigham & Women's Hospital in Boston. He also is a professor at Harvard Medical School.
When it comes to this rare disease, Lebenthal talks extensively about tailoring mesothelioma treatment for every individual, being aggressive with his approach and "pushing the envelope" to find solutions.
Contact Abraham Lebenthal
Specialties of Dr. Abraham Lebenthal
Pleural mesothelioma
Lung cancer
Esophageal cancer
Gastroesophageal reflux disease
Video-assisted thoracoscopic surgery
Dr. Abraham Lebenthal's Experience and Medical Education
Dana-Farber Cancer Institute/Brigham & Women's Hospital
Harvard Medical School (Instructor)
VA Boston Healthcare System
Fox Chase Cancer Center
Mount Sinai Medical Center (Residency)
Hebrew University Medical Center (Residency)
Brigham & Women's Hospital (Fellowship)
Hadassah Medical School, Hebrew University
Awards and Other Recognitions
Letter of Distinction for Bravery, Israeli Army
Golden Heart Award, VA Boston Healthcare System
Compassionate Doctor Award
Patient's Choice 5th Anniversary Award
Clinical Trials Under Dr. Abraham Lebenthal
A multicenter phase II study of toxicity issues involving the combination of neoadjuvant chemotherapy and modulated radiation therapy in combination with pleurectomy and decortication surgery.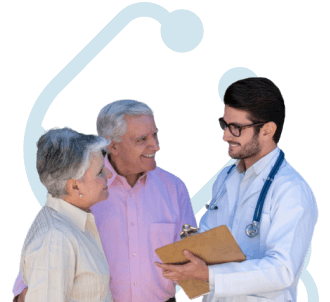 Find a Mesothelioma Cancer Center
Top mesothelioma cancer centers have cutting-edge technology and multidisciplinary teams with experience treating this rare disease.
Dr. Lebenthal's Training Came the Hard Way
Lebenthal credits his Army training for much of the success, and the passion he exhibits, as a thoracic surgeon at Brigham & Women's Hospital.
He served active duty as a battalion physician in an elite infantry unit within the Israeli Army after his graduation from medical school. It was there he received a Letter of Distinction for Bravery after evacuating combat soldiers under fire.
"One of the things you learn in the military is: There is no such thing as `I can't.' You learn to make good decisions," he said. "You learn to take responsibility and ownership. And you better have precise execution. It's the same in medicine."
That training also attracted him to mesothelioma, the rare and aggressive cancer that has hit a disproportionate number of veterans exposed to asbestos, stemming from the military's use of contaminated products.
"I have a deep admiration and respect for people who served in the military. It's part of my background," he said. "As in war, we don't leave our brothers behind."
Publications of Dr. Abraham Lebenthal
Ijsseldijk, M. et al. (2019). Survival After Stereotactic Body Radiation Therapy for Clinically Diagnosed or Biopsy-Proven Early-Stage NSCLC: A Systemic Review and Meta-Analysis. Journal of Thoracic Oncology.
Siegert, C. et al. (2017). Open access phone triage for veterans with suspected malignant pleural mesothelioma. Journal of Surgical Research.
Fisichella, M., Lebenthal, A. & Jalilvand, A. (2015). Diagnostic Evaluation of Achalasia: From the Whalebone to the Chicago Classification. World Journal of Surgery.
Paul, S. et al. (2007). Primary Ewing sarcoma invading the heart: resection and reconstruction. Journal of Cardiovascular Surgery.
---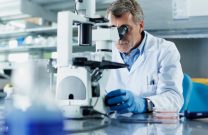 COVID-19 and Mesothelioma Presentation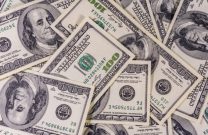 Access More than $32 Billion in Trust Funds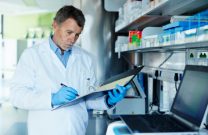 Find Active Mesothelioma Clinical Trials
---
Tell us what you think
Did this article help you?
How did this article help you?
What about this article isn't helpful for you?
Did this article help you?
Thank you for your feedback. Would you like to speak with a Patient Advocate?
---