National Cancer Institute Center for Cancer Research
The National Cancer Institute Center for Cancer Research in Bethesda, Maryland, is the leading facility for gathering and analyzing cancer research to train physicians nationwide. The center runs ongoing mesothelioma clinical research trials for eligible patients looking for innovative therapies.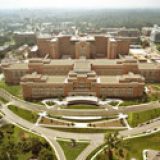 9000 Rockville Pike Bethesda, MD 20892
National Cancer Institute Research Devoted to Clinical Research
The National Cancer Institute Center for Cancer Research (NCI) was created in 1937 by Congress in response to growing concerns over the problem of cancer. Its creation was universally supported in Congress. Originally, NCI was created as a separate entity, but in 1944 it became a component of the National Institutes of Health (NIH). NCI is funded by the government and in 2010 its budget was $5.1 billion. Most of this money was used to provide grants and contracts to universities, medical centers, laboratories and companies domestically and in 60 countries.
The institute's functions were outlined in the Cancer Act of 1971, and its primary responsibilities include:
To provide training in cancer diagnosis and treatment
To gather, analyze and share the results of cancer research done in the Unites States and globally
To review and approve grants to support new cancer research
To provide information on reducing cancer risk and early detection
To provide information for patients with cancer on coping with the disease and improving survival
As a direct result of the efforts of the National Cancer Institute's scientists and partnered researchers across the nation and the world, the rate of new cancer cases and deaths declined over the past two decades and continues to decline.
NCI differs from most cancer centers in that it is devoted solely to clinical investigation – it does not treat patients. Instead, all patients of the doctors at NCI are participants in clinical trials and are treated at the National Institute of Health Clinical Center in Bethesda, Maryland. More than 250 scientists and clinicians work together with 20 NIH institute and Centers and scientists in industry and academia to advance the knowledge of cancer causes, prevention and therapies. Doctors and scientists at NCI transform laboratory research into treatments that benefit patients.
The NCI's research includes several aspects of cancer such as:
Biology
Physiology
Genetics
Epidemiology
Prevention
Screening
Diagnosis
Treatment
Palliative care
Survivorship
While the NCI does not provide standard cancer and mesothelioma treatment, it does run several clinical trials open to patients who meet the criteria. Clinical trials are often of great benefit to lung cancer and mesothelioma patients because they provide access to experimental and novel treatments that are not yet available to the general public.
Also, there is no cost for any of the medical care received at the NCI and NIH Clinical Center. Once a participant becomes enrolled in a trial, the NCI will pay for all transportation to the center for participants who are not local. A small allowance for food and lodging expenses may also be provided. Patients should be aware, however, that medical insurance may be required for medical care that is not a part of the trial or not provided at the Clinical Center.
Treatment Centers Seek National Cancer Institute Designation
In addition to research and clinical trials, the NCI also designates cancer centers across the country. An NCI designation provides recognition and research funding grants as well as individual grants and support. Cancer centers that are designated as NCI Comprehensive Cancer Centers are considered to be the most advanced and qualified cancer centers in the nation.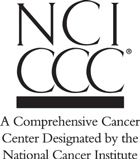 For patients with cancers such as mesothelioma, an NCI-designated Comprehensive Cancer Center is often the best choice for treatment because these facilities are more equipped to treat these rare cancers. In order to become a Comprehensive Cancer Center, hospitals and other medical centers must demonstrate research excellence, outstanding faculty and facilities and dedication to patients. In addition, they also must share the goals of the NCI to provide public outreach and education programs. It often takes years of preparation to earn this designation, and every five years NCI re-evaluates these cancer centers.
A second designation of NCI Cancer Center is awarded to facilities that possess superior facilities, scientific leadership and capabilities in clinical and laboratory science. These facilities are less focused on public outreach and education than the Comprehensive Cancer Centers. There are 67 NCI-designated Comprehensive Cancer Centers in 34 states and Washington, D.C. Each community has access to an NCI cancer center.
Mesothelioma Clinical Trials at National Cancer Institute
A randomized phase I/II clinical trial studying safety and efficacy of pembrolizumab (Keytruda) with and without anetumab ravtansine for patients with mesothelin-positive pleural mesothelioma.
A phase II clinical trial studying the effectiveness of treating pleural mesothelioma patients with the combination of surgery, chemotherapy and intensity modulated radiation.
A phase I clinical trial studying the use of the immunotherapy drug nivolumab (Opdivo) with chemotherapy prior to aggressive surgery for patients with pleural mesothelioma.