About Raffit Hassan
Accolades

Pleural and Lung Cancer

Excellence in Research

Team Leader

10+ Years of Experience

Immunotherapy
Dr. Raffit Hassan is a medical oncologist and senior investigator at the National Cancer Institute, focusing primarily on mesothelioma, the rare but deadly cancer caused by exposure to asbestos.
"There are a lot of advantages to doing research here, especially with a disease like mesothelioma," Hassan said. "Everything you need to succeed is right here."
As part of the National Institute of Health (NIH), the NCI is funded well enough to allow for more specialization, which Hassan has enjoyed. It's not usually the case in a university medical center. At many facilities, mesothelioma research must be juggled with other, more common diseases, pulling researchers in different directions.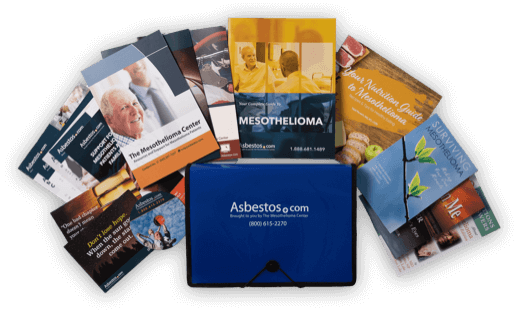 Get a Free Mesothelioma Guide
Free information, books, wristbands and more for patients and caregivers.
Get Your Free Guide
Hassan is in the midst of five different trials involving mesothelioma, still working toward the development of a better program for the treatment and diagnosis of a cancer that continues to frustrate much of the medical community.
Dr. Hassan

We have a very strong mesothelioma program here, and we are getting promising results. The intellectual environment and everything else is here."
Although progress is being made, there still is no cure for mesothelioma, which is diagnosed in an estimated 3,000 patients annually. United States military veterans comprise an estimated one-third of those diagnosed.
"This is such a rare disease, which sometimes makes it difficult to conduct trials – there aren't enough patients for a big study – but with a rare disease the progress you make really has an impact," he said. "It's very rewarding."
Promising Therapies
Hassan is working with tumor vaccines and new immunotherapy agents, novel therapies he hopes will move everyone a little closer to finding a cure. The trial with SS1P has him particularly enthused.
Dr. Hassan

I'm confident in the advances we're making. There are several good drug trials going on. From just a few years ago, we're making significant progress."
The NCI makes it easier to get patients for studies because all patients are admitted at no cost, to either the patient, or his insurance company. Certain travel expenses are covered, too, which encourages mesothelioma patients to be part of the NCI program.
"Most oncologists see maybe one mesothelioma case a year, or only a few in their lifetime. They just aren't aware of what is available for the patients," Hassan said. "That is where we can help. We see a lot of these."
His interest in mesothelioma began during a fellowship at the NCI, which finished in 1997. He left to join the faculty at the University of Oklahoma for five years before returning in 2002, intensifying his quest to make a difference in the field.
"My interest in this disease started in the lab. And it just grew over time. And now it's more intriguing than ever."
See More Top Mesothelioma Doctors
Publications
In 2011, Hassan published "Chemotherapy and Targeted Therapies for Unresectable Malignant Mesothelioma", "In Vivo Imaging of Human Malignant Mesothelioma Grown Orthopedically in the Peritoneal Cavity of Nude Mice," and "The Development and Characterization of a Human Mesothelioma in Vitro 3D Model."
Disclaimer: Dr. Raffit Hassan has no professional affiliation with Asbestos.com.

Get Help Contacting this Doctor
Find an Active Mesothelioma Clinical Trial
Find Now
1 Cited Article Sources
The sources on all content featured in The Mesothelioma Center at Asbestos.com include medical and scientific studies, peer-reviewed studies and other research documents from reputable organizations.
Asbestos.com interview with Raffit Hassan, M.D. (2011, November 14).
How did this article help you?
What about this article isn't helpful for you?
Did this article help you?
Thank you for your feedback.
Would you like to speak with a Patient Advocate?
Last Modified December 2, 2019