Alimta is approved by the U.S. Food and Drug Administration (FDA) to treat nonsquamous non-small cell lung cancer and malignant mesothelioma.
Doctors have prescribed chemotherapy to treat mesothelioma for decades. Few of them have had as much of an effect as Alimta.
Alimta stands out as having the most promise in prolonging mesothelioma life expectancy. It also improves quality of life by reducing breathing difficulty and chest pain.
It is a medication that blocks DNA replication and cell division. This action causes mesothelioma cells to die rather than grow.
When Was Alimta Approved for Mesothelioma?
The first phase I study of Alimta for mesothelioma was published in 1999. It combined Alimta and cisplatin for mesothelioma and proved the effectiveness of these drugs against the cancer.
In 2004, the FDA approved Alimta in combination with cisplatin for the treatment of malignant pleural mesothelioma. The approval was based on the positive results of a phase III clinical trial led by mesothelioma expert Dr. Nicholas J. Vogelzang.
This study inspired other mesothelioma specialists, such as Dr. Hedy Kindler, to further study Alimta in combination with cisplatin and other mesothelioma drugs.
How Alimta Attacks Mesothelioma
Alimta works by stopping cancer cells from rapidly dividing. It blocks the production of folate — a vitamin involved in cell division — and stops the division and replication of mesothelioma cells.
This action causes the cancer cells to die instead of grow.
Alimta belongs to a class of drugs called antimetabolites. Because it blocks folate, it is considered an antifolate antimetabolite.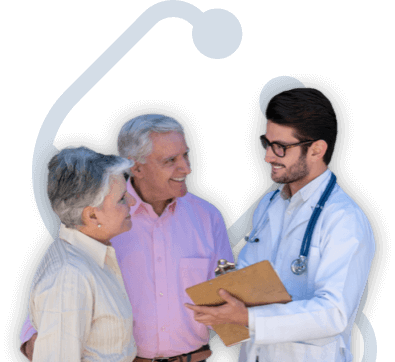 Find a Mesothelioma Cancer Center
Top mesothelioma cancer centers have cutting-edge technology and multidisciplinary teams with experience treating this rare disease.
Get Help Now
Alimta and Cisplatin for Mesothelioma
Alimta and cisplatin are combined to improve survival. This drug combination is considered the most effective treatment for pleural mesothelioma patients who are not candidates for surgery.
This is the only FDA-approved chemotherapy regimen for mesothelioma.
Alimta and cisplatin are the most commonly prescribed drugs for first-line mesothelioma chemotherapy. It helps mesothelioma patients live around one year. Without it, most patients survive an average of four months.
One clinical trial showed that patients taking the combination survived 13.3 months. Patients who only received cisplatin lived 10 months.
Mesothelioma Chemotherapy and Alimta Research
Clinical trials are researching more effective drug combinations to treat mesothelioma. Alimta is used as the baseline chemotherapy drug for these combinations.
Promising clinical trials involving Alimta include:
One trial is testing the combination of Alimta, cisplatin and methoxyamine. The latter is a small molecule inhibitor drug that boosts the effectiveness of chemotherapy.
A groundbreaking trial at The Lung Institute at Baylor College of Medicine is combining surgery with heated chemotherapy using cisplatin and Alimta.
A phase II trial is combining the immunotherapy drug ONCOS-102 with Alimta and cisplatin. ONCOS-102 is designed to help the immune system attack cancer.
In 2016, the National Comprehensive Cancer Network (NCCN) changed its first-line treatment recommendation for inoperable pleural mesothelioma.
NCCN added the monoclonal antibody bevacizumab to the Alimta and cisplatin combination. Bevacizumab is an anti-angiogenesis drug. This kind of drug blocks mesothelioma from spreading.
The Alimta and cisplatin combo has been the standard-of-care regimen for mesothelioma since 2004. The FDA might approve bevacizumab following the NCCN's recommendation.
Alimta for Peritoneal Mesothelioma
A 2017 study published in Expert Review of Anticancer Therapy showed Alimta and cisplatin are also effective in controlling peritoneal mesothelioma. For peritoneal patients who don't qualify for surgery, Alimta and cisplatin may be administered systemically to extend survival and reduce symptoms.
Alimta Dosage and Treatments
The recommended dose of Alimta is 500 mg/m². It is administered through injection into an IV line. It only takes about 10 minutes to administer each dose.
Cisplatin is typically infused over two hours. Infusion begins approximately 30 minutes after the Alimta dose. This cycle is repeated every three weeks. It is up to the mesothelioma specialist to determine how many cycles a patient receives.
Alimta may be used by itself as a second-line therapy when the cancer relapses. It is also used as a maintenance treatment to prolong remission.
Alimta Side Effects
The side effects of Alimta are usually mild to moderate for most patients. Some patients may experience extreme side effects. A doctor should be informed immediately if a reaction becomes a serious problem.
The most common side effects of Alimta as a single-agent treatment include:
When combined with cisplatin, more than 20 percent of patients experience:
Vomiting
Low or reduced white blood cell count
Anemia (deficiency of red blood cells)
Constipation
Sores and swelling in the mouth and throat
Low blood platelet count (thrombocytopenia)
Mesothelioma patients should avoid being near people who have colds, the flu or other signs of illness.
Be sure to contact your doctor right away if you develop signs of infection. Tell your doctor before receiving Alimta if you are taking an NSAID to avoid a drug interaction. NSAIDs include ibuprofen, naproxen, indomethacin or ketoprofen.
Patients with certain conditions should consult their doctor about the risks and benefits of taking Alimta. Anyone with kidney disease, liver disease, a weak immune system or excess fluid in the space around their lungs, liver or other internal organs should take precaution.
Alimta changed the landscape of mesothelioma treatment in the early 2000s. Prior to its FDA approval, mesothelioma patients had few options to extend their survival.
Researchers continue to test Alimta in combination with new drugs. Their goal is to find the most effective ways to use it to improve the lives of people with mesothelioma.
Access More than $32 BIllion in Trust Funds
Learn How
6 Cited Article Sources
The sources on all content featured in The Mesothelioma Center at Asbestos.com include medical and scientific studies, peer-reviewed studies and other research documents from reputable organizations.
ClinicalTrials.gov. (2016, January 15). Methoxyamine, Cisplatin, and Pemetrexed Disodium in Treating Patients With Advanced Solid Tumors or Mesothelioma That Cannot Be Removed by Surgery or Mesothelioma That Is Refractory to Cisplatin and Pemetrexed.
Retrieved from: https://clinicaltrials.gov/ct2/show/NCT02535312
National Cancer Institute. (2014, September 17). Drugs Approved for Malignant Mesothelioma.
Retrieved from: https://www.cancer.gov/about-cancer/treatment/drugs/mesothelioma#1
U.S. National Library of Medicine. (2017, March 3). LABEL: ALIMTA- pemetrexed disodium injection, powder, lyophilized, for solution.
Retrieved from: https://dailymed.nlm.nih.gov/dailymed/drugInfo.cfm?setid=f5a860f3-37ec-429c-ae04-9c88d7c55c08
Fujimoto, E., et al. (2017). First-line chemotherapy with pemetrexed plus cisplatin for malignant peritoneal mesothelioma. Expert Rev Anticancer Ther; 17(9):865-872. doi: 10.1080/14737140.2017.1340157

Goudar, R.K. (2008). Review of pemetrexed in combination with cisplatin for the treatment of malignant pleural mesothelioma.
Retrieved from: https://www.ncbi.nlm.nih.gov/pmc/articles/PMC2503655/
Vogelzang, N.J. (2003). Phase III study of pemetrexed in combination with cisplatin versus cisplatin alone in patients with malignant pleural mesothelioma. Retrieved from: https://www.ncbi.nlm.nih.gov/pubmed/12860938
How did this article help you?
What about this article isn't helpful for you?
Did this article help you?
Thank you for your feedback.
Would you like to speak with a Patient Advocate?
Last Modified September 14, 2020