Bevacizumab
Fact Checked
Our fact-checking process begins with a thorough review of all sources to ensure they are high quality. Then we cross-check the facts with original medical or scientific reports published by those sources, or we validate the facts with reputable news organizations, medical and scientific experts and other health experts. Each page includes all sources for full transparency.
Medically Reviewed
A medical doctor who specializes in mesothelioma or cancer treatment reviewed the content on this page to ensure it meets current medical standards and accuracy.
This Page was Medically Reviewed By
As one of the world's best-selling cancer drugs, bevacizumab is quickly becoming a promising option for mesothelioma patients. Also known as the brand name Avastin, bevacizumab inhibits the formation of new blood vessels in tumors, effectively slowing the growth of cancer cells.
Page Topics
In early clinical trials, bevacizumab (Avastin) helped some mesothelioma patients live longer when combined with chemotherapy drugs cisplatin and pemetrexed (Alimta).
Bevacizumab improved survival time by 2.7 months in a 2016 phase III clinical trial in France. Patients taking a combination of the three drugs survived an average of 18.8 months, compared to 16.1 months for patients only receiving cisplatin and pemetrexed.
However, bevacizumab's rare but serious side effects have some researchers questioning its safety. The phase III clinical trial showed that although the side effects were significantly higher for patients taking bevacizumab, they were deemed mostly manageable.
How Does Bevacizumab Work?
Doctors may inject the drug or give it through an intravenous drip, a process that can take a few hours. Patients generally need the drug once every three weeks.
Bevacizumab is sometimes classified as a chemotherapy drug, but it does not fight cancer in the usual way as a cytotoxic agent attacks the disease. Whereas typical chemotherapy attacks rapidly dividing cancer cells, this drug ensures that tumors don't receive necessities like oxygen and nutrients.
It does this by inhibiting angiogenesis, which is the growth of blood vessels within the tumor. If angiogenesis occurs, mesothelioma cells have a support system within the body and can divide and spread more easily.
But without angiogenesis, cancer cells are starved of vital nutrients and slowly die. When bevacizumab prevents angiogenesis, it stops mesothelioma from spreading and kills cancer cells that are already present.
Bevacizumab Information
| | |
| --- | --- |
| Name | Avastin |
| Alternate Names | Bevacizumab |
| Manufacturer | Roche/Genetech |
| Dosage | 15 mg/kg every three weeks |
| Administration Route | Intravenous |
| Active Ingredient | Bevacizumab |
| Drug Class | Anti-angiogenic agent |
| Medical Code | J9035, C9257 |
| Related Drug | Bevacizumab-awwb (Mvasi) |
| Interacting Drug | Quadramet, deferiphrone, pantiumumab, sunitinib, thalidomide |
| Medical Studies | Cisplatin, Pemetrexed and Bevacizumab for Untreated Malignant Mesothelioma |
| FDA Warning | Gastrointestinal perforation or fistula, arterial thromboembolic events, hypertension, proteinuria, ovarian failure, infusion reactions, posterior reversible encephalopathy syndrome |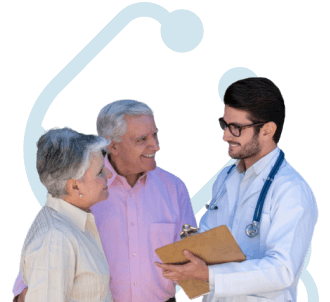 Find a Mesothelioma Cancer Center
Top mesothelioma cancer centers have cutting-edge technology and multidisciplinary teams with experience treating this rare disease.
In some cancers, including mesothelioma, it is commonly used in combination with other chemotherapy drugs such as a cisplatin-based chemotherapy regimen. Some clinicians have also combined bevacizumab with a second-line chemotherapeutic agent called gemcitabine.
When used in this combined treatment fashion, bevacizumab works to stop angiogenesis while other drugs have a direct cytotoxic effect on the tumor cells.
However, as it is with many multiagent anticancer protocols, oncologist had expressed concern that some treatment combinations with bevacizumab may place some mesothelioma patients at an increased risk of experiencing untoward side effects.
Side Effects of Bevacizumab
Bevacizumab commonly causes minor side effects such as dizziness, dry mouth, fatigue, heartburn and loss of appetite. In rare cases, it may cause severe side effects such as blood clots in the lungs, hemorrhaging, holes in the stomach and low white blood cell count. These potentially deadly complications are most common when it is used in conjunction with a chemotherapy drug.
A study of clinical trial results revealed that patients treated with bevacizumab and chemotherapy are 1.5 times more likely to die because of treatment complications than patients treated with chemotherapy alone.
Results of Bevacizumab Studies
A 2008 study tested the effects of bevacizumab with chemotherapy in 24 mesothelioma patients who previously underwent other treatments with no positive results.
The combination was successful in slowing disease progression in half of patients. Overall, patients lived a median of 5.8 months after being treated with the drug. Researchers reported that it was well-tolerated and warranted further study.
In a case study the following year, a mesothelioma patient underwent treatment with bevacizumab and gemcitabine after other treatments had failed to shrink his tumor or control his symptoms. The combination helped prevent fluid buildup and pain, leading to a better quality of life.
This finding suggests that bevacizumab may aid in palliative, symptom-reducing care in addition to potentially curative, life-extending treatment.
---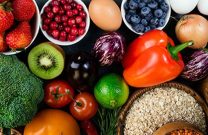 Get Free Recipes for Mesothelioma Patients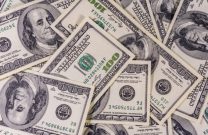 Access More than $32 Billion in Trust Funds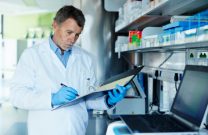 Find Active Mesothelioma Clinical Trials
---
Tell us what you think
Did this article help you?
How did this article help you?
What about this article isn't helpful for you?
Did this article help you?
Thank you for your feedback. Would you like to speak with a Patient Advocate?
---