Gemcitabine
Fact Checked
Our fact-checking process begins with a thorough review of all sources to ensure they are high quality. Then we cross-check the facts with original medical or scientific reports published by those sources, or we validate the facts with reputable news organizations, medical and scientific experts and other health experts. Each page includes all sources for full transparency.
Medically Reviewed
A medical doctor who specializes in mesothelioma or cancer treatment reviewed the content on this page to ensure it meets current medical standards and accuracy.
This Page was Medically Reviewed By
The chemotherapeutic drug gemcitabine is most often used to treat pancreatic, ovarian and breast cancers. Doctors also found success in the treatment of pleural and peritoneal mesothelioma and certain types of lung cancer, and often use the drug in combination with another chemotherapy drug to treat these forms of cancer.
Page Topics
Most chemotherapeutic drugs work by killing cells with complex chemical reactions. Gemcitabine can slow the growth of pleural mesothelioma by killing cancer cells and interfering with DNA replication.
These drugs target cells that are dividing rapidly including cancer cells. Unfortunately, the treatment may also affect some healthy cells, including cells that are involved in hair growth and immunity. This is why many chemotherapy patients lose hair and become easily susceptible to illness.
Gemcitabine was discovered and developed by scientists at the pharmaceutical company Eli Lilly. Gemzar is the registered name of gemcitabine for injection. Mesothelioma patients who do not respond well to platinum-based chemotherapy drugs like cisplatin or carboplatin may do well on gemcitabine instead.
Gemcitabine in Treatment for Mesothelioma
Gemcitabine chemotherapy is most often performed on an outpatient basis and is administered intravenously. Treatment typically involves a trip to a doctor's office, clinic or hospital. The procedure usually takes a few hours, with the actual administration of the drug lasting around 30 minutes. In most cases, it is administered on various schedules, the most common being once a week for three weeks, followed by one week off. The length of treatment and strength of dosage that is best for you will be determined by your cancer doctor.
Gemcitabine Information
| | |
| --- | --- |
| Name | Gemzar |
| Alternate Names | Gemcitabine Hydrochloride |
| Manufacturer | Eli Lilly and Company |
| Dosage | 1250 mg/m² on days 1, 8 and 15 every four weeks |
| Administration Route | Intravenous |
| Active Ingredient | Gemcitabine |
| Drug Class | Antimetabolite |
| Medical Code | J9201 |
| Interacting Drug | Flu vaccine, adenovirus types 4 and 7 live vaccines, palifermin, tofacitinib, warfarin |
| Medical Studies | Transarterial Chemoperfusion: Cisplatin, Methotrexate, Gemcitabine for Unrescetable Pleural Mesothelioma |
| FDA Warning | Pulmonary toxicity, respiratory failure, bladder toxicity, liver damage, myelosuppression, fetal harm, radiation therapy toxicity, capillary leak syndrome, posterior reversible encephalopathy syndrome |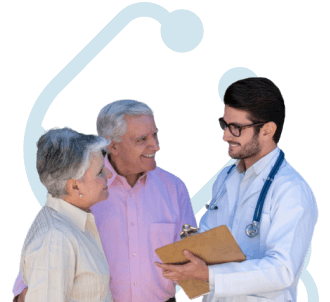 Find a Mesothelioma Cancer Center
Top mesothelioma cancer centers have cutting-edge technology and multidisciplinary teams with experience treating this rare disease.
The drug may be administered alone or in combination with another chemotherapy drug. It may be used in first-line or second-line chemotherapy regimens for mesothelioma. First-line chemotherapy with gemcitabine is most often given in combination with another chemotherapy drug such as cisplatin. Second-line chemotherapy with this drug may be administered alone or in combination depending on the patient and how they responded to first-line chemotherapy.
Gemcitabine is used more often in second-line chemotherapy for mesothelioma than first-line because cisplatin and pemetrexed produce longer survival rates. However, gemcitabine may be swapped out for cisplatin if a patient doesn't tolerate cisplatin well.
It is necessary for patients to inform their doctor of current medications being taken, including all prescription drugs and any vitamins, supplements or over-the-counter medications, before beginning gemcitabine treatment. In addition, anyone who has impaired liver or kidney function is generally not advised to use gemcitabine, because the drug can cause severe liver and kidney damage. Because gemcitabine and most chemotherapy drugs are known to be harmful to unborn babies, women who are pregnant or breastfeeding should not use this drug.
Side Effects of Gemcitabine
Side effects of treatment can include the following:
Nausea and vomiting
Tendency to bruise or bleed easily
Constipation or diarrhea
Swelling in the ankles, feet or hands (edema)
Less frequent urination
Blood in urine, or particularly dark urine
Change in kidney function
Change in liver function
Chest pain
Numbness or weakness, most often on one side of the body
Confusion, balance impairment, or impaired vision or speech
Fever, chills and body aches (similar to symptoms of flu)
Sores or white patches inside the mouth
Pain or swelling at the location where gemcitabine was administered
People treated with chemotherapy drugs have reduced immune system function because these drugs kill certain immune cells. If you are taking gemcitabine for mesothelioma, it's important to avoid contact with people who have colds or other infections. A medical face mask may be worn to protect you from contact with germs.
Gemcitabine Studies
Several phase II clinical trials have investigated gemcitabine's effectiveness on mesothelioma. Some phase II trials report higher response rates or higher overall survival rates than other trials report. Despite inconsistency in results, the general consensus is that the drug can benefit people with mesothelioma.
In 2002, an Australian phase II clinical trial evaluated the combination of gemcitabine and cisplatin as first-line chemotherapy for pleural mesothelioma. Researchers reported a partial response (meaning the tumor shrank to some degree) in 33 percent of participants. The tumor was stabilized (meaning no new tumor growth) in 60 percent of participants. Only 8 percent of participants had progressive tumor development while on the treatment. Participants reported improved quality of life following recovery from treatment and improved respiratory function. The overall survival from the start of treatment was 11.2 months.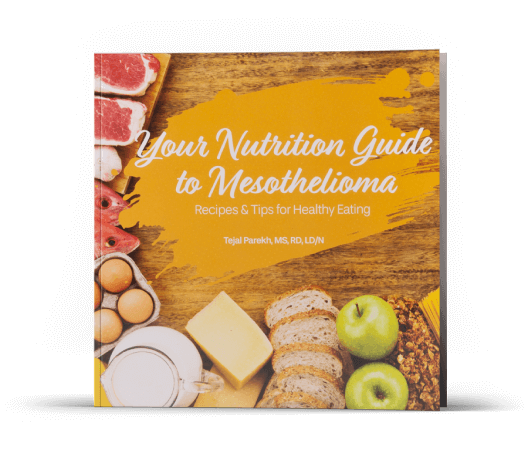 Free Mesothelioma Nutrition Guide
Eating right and balancing your diet while undergoing mesothelioma treatment can help ease your symptoms.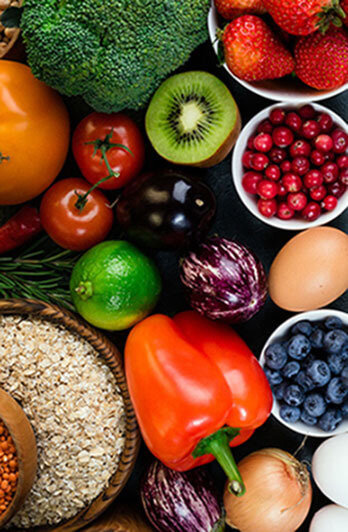 In 2012, results were published from a phase II clinical trial led by mesothelioma expert Dr. Hedy Kindler on the combination of gemcitabine, cisplatin and the antiangiogenesis drug bevacizumab. Anti-angiogenesis drugs block the formation of new blood vessels, which is the pathway through which tumors spread cancerous cells in the body. The addition of bevacizumab improved progression-free survival and overall survival in participants with lower pretreatment VEGF levels, but was not significant enough among all participants to warrant further study. However, more recent evidence from a 2016 French phase III clinical trial that combined bevacizumab with cisplatin and pemetrexed reported an overall survival of 18.8 months, indicating that gemcitabine might not be the best chemotherapy drug to combine with bevacizumab.
In 2013, a preclinical study performed in mice found benefit in the combination of gemcitabine, vitamin C and EGCG (epigallocatechin-3-gallate, a naturally occurring chemical in green tea). The combination effectively reduced tumor growth and spreading in mice with peritoneal mesothelioma. The addition of vitamin C and EGCG to a lower dose of gemcitabine produced a survival increase that was identical to survival with a higher dose of gemcitabine. These results indicate that the addition of nutritional compounds may increase the effectiveness of gemcitabine at lower doses, which could diminish side effects.
A 2017 study combined cisplatin with gemcitabine and administered the gemcitabine drug in a low dose for six hours rather than the average dose for 30 minutes. This low-dose approach increases the effectiveness of gemcitabine against mesothelioma, although it did cause more hair loss than the average dose. Overall survival was 18.6 months, which is among the longest survival times reported for mesothelioma chemotherapy.
Studies continue to investigate the best ways to administer gemcitabine for the treatment of mesothelioma. The drug's effectiveness may be improved with the addition of other chemotherapy drugs, targeted therapies and nutrition. Trials are ongoing to improve the outcomes of people treated with the drug. People facing mesothelioma who undergo treatment with this drug may experience a reduction of symptoms, improved quality of life and extended survival.
---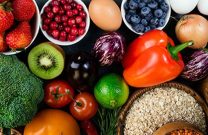 Get Free Recipes for Mesothelioma Patients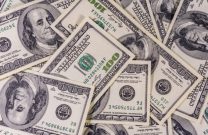 Access More than $32 Billion in Trust Funds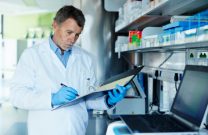 Find Active Mesothelioma Clinical Trials
---
Tell us what you think
Did this article help you?
How did this article help you?
What about this article isn't helpful for you?
Did this article help you?
Thank you for your feedback. Would you like to speak with a Patient Advocate?
---