Connect with a Top Mesothelioma Specialist
We will help you find doctors and cancer centers that specialize in mesothelioma treatment.
Learn about specialists who can create the right treatment plan for you.
Get help scheduling your appointments.
Access information on financial assistance and available clinical trials.
Rapid treatment from a mesothelioma specialist offers the best chance to improve a prognosis.
Find a Mesothelioma Specialist Near You
How Does the Doctor Match Program Benefit You?
Get Help Finding the Best Mesothelioma Doctor
Provide basic information to start you or a loved one on the path to finding the best mesothelioma doctor.
Receive a Unique Treatment Plan
We review your or your loved one's diagnosis, age and other important factors to find a unique treatment plan.
Connect with a Top Doctor
We recommend the best doctors near you or your loved one and help you schedule a consultation in person or virtually.
Why Choose the Mesothelioma Center at Asbestos.com
Relationships with Top Doctors & Cancer Centers
Gain access to more than 400 of the nation's best mesothelioma oncologists, radiologists and surgeons across the country.
Help Scheduling Appointments
Get help scheduling and expediting appointments with the support of our Certified Oncology Patient Navigator.
Connect with Mesothelioma Specialists
Our Patient Advocates have helped hundreds of patients and loved ones connect with mesothelioma specialists each year.
---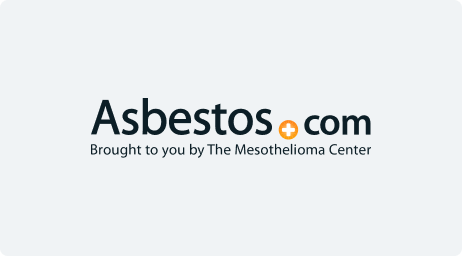 Assisting Mesothelioma Patients and Their Loved Ones Since 2006
The Mesothelioma Center at Asbestos.com is the nation's most trusted mesothelioma resource. Our community of Patient Advocates, doctors, experts and survivors helps guide mesothelioma patients and their families through their cancer journey.
---
People We've Helped
We were uncertain where to even start so we reached out to The Mesothelioma Center. They were absolutely amazing. They provided physicians in our area who specialize in this type of cancer because it is so rare. I'm so glad we made the phone call.

Cindy R.

Daughter of a mesothelioma patient
I was able to ask questions and discuss my concerns with sympathetic, knowledgeable, helpful, and very supportive people. I no longer feel alone in this battle. My sincere thanks to the staff of the Mesothelioma Center. You provide a rare and valuable service.

John D.

Mesothelioma patient
Contacting The Mesothelioma Center was a game changer. The immediate assistance my parents received through speaking with a patient navigator and triage to a specialist for optimal care allowed them to regain control of their future.

Stephanie C.

Daughter of a mesothelioma patient
Ready to Find a Top Mesothelioma Doctor?