Connect with a Top Mesothelioma Specialist
Assisting 2,000+ Families Annually
Top Specialists in Every State
No fees. No Strings Attached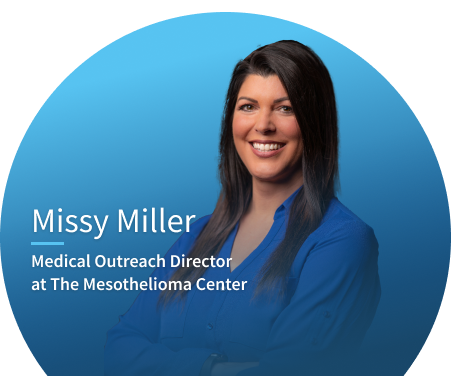 Find a Mesothelioma Specialist Near You
-Sunni Harris
"Extremely communicative and helped my dad get an appointment with one of the top centers in Philadelphia. I'm so grateful for this center. They assisted with nutrition and with scheduling appointments."
CINDY R., Daughter of a mesothelioma patient
"We were uncertain where to even start so we reached out to The Mesothelioma Center. They were absolutely amazing. They provided physicians in our area who specialize in this type of cancer because it is so rare. I'm so glad we made the phone call."
JOHN D., Mesothelioma patient
"I was able to ask questions and discuss my concerns with sympathetic, knowledgeable, helpful, and very supportive people. I no longer feel alone in this battle. My sincere thanks to the staff of the Mesothelioma Center. You provide a rare and valuable service."
STEPHANIE C., Daughter of a mesothelioma patient
"Contacting The Mesothelioma Center was a game changer. The immediate assistance my parents received through speaking with a patient navigator and triage to a specialist for optimal care allowed them to regain control of their future."
The Top Doctor Match Program for Mesothelioma Patients
Get appointments with specialists faster than if you schedule on your own.
Access our network of more than 500 of the best mesothelioma specialists.
Work with a dedicated patient navigator to find the best doctor and hospital for you.
---
How It Works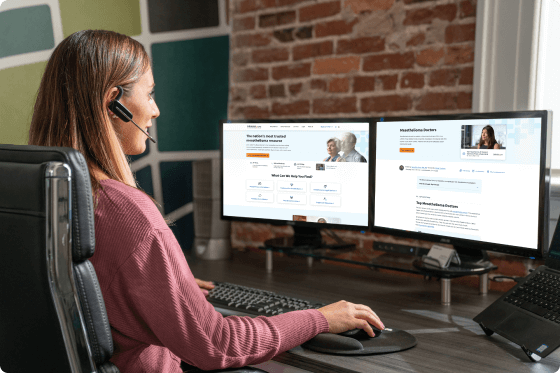 Complete the form above, or call (855) 404-4592 now.
Tell us about your diagnosis and treatment goals.
Receive the best options based on your goals.
Get expedited appointment scheduling.
Begin your treatment plan with your doctor.
---
Why You Need a Mesothelioma Specialist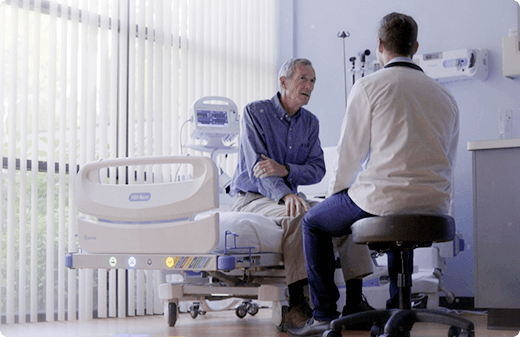 Most doctors do not have experience diagnosing or treating mesothelioma. Connecting with a mesothelioma specialist at a top treatment center is the best way to improve prognosis.
All doctors in our network meet the following criteria:
Practice at the top cancer centers in the United States.
Participate in multidisciplinary teams.
Develop treatment plans tailored for each patient.
Research new treatments in clinical trials.
Publish mesothelioma studies in medical and scientific journals.
These doctors specialize in each specific type of mesothelioma and include oncologists, surgeons, radiologists, pulmonologists, pathologists and other types of specialists.
Ready to Find Your Doctor?