AdventHealth Orlando
The AdventHealth Cancer Institute in Orlando, Florida, has created a much-needed mesothelioma program that utilizes a holistic, multidisciplinary approach to treatment.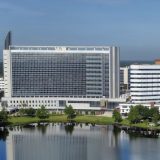 2501 North Orange Ave., Orlando, FL 32804
Quick Facts
AdventHealth Cancer Institute Reaches Elite Status
Formerly known as Florida Hospital, AdventHealth Cancer Institute in Orlando, Florida, has a thoracic team of proven lung and esophageal cancer specialists prepared to treat body, mind and spirit — a combination that has carried it to elite status in the medical field.
AdventHealth earned its place on the annual U.S. News & World Report Best Regional Hospital and High Performing Hospital rankings by regularly surpassing national averages for cancer-care results.
There is specialized care for myriad diseases, including extensive programs for blood, brain and spine, digestive tract, gynecological, head/neck/skin, pediatric, urological and lung and esophageal cancers.
Mesothelioma Care at AdventHealth Cancer Institute Led by DaSilva
The mesothelioma program is under the leadership of Dr. Marcelo DaSilva, a thoracic surgeon who spent more than a decade in Boston at Dana-Farber Cancer Institute and Brigham and Women's Hospital, working alongside legendary surgeon Dr. David Sugarbaker.
DaSilva arrived in 2019.
"I've been energized by this opportunity, coming to Orlando to build and grow something here that does not exist in Florida for mesothelioma patients," DaSilva said. "Our goal is to bring the same kind of quality, intensity and energy in care that Dr. Sugarbaker had in Boston."
The goal is bringing together mesothelioma specialists in surgery, chemotherapy, radiation and immunotherapy to provide a multidisciplinary approach to mesothelioma treatment, along with an unrivaled emphasis on whole-person care.
Advent Health Cancer Institute Partners with Moffitt Cancer Center
AdventHealth Orlando works closely with nearby AdventHealth Celebration, which has been recognized for its technological breakthroughs and clinical innovations in fighting tough-to-treat cancers, including mesothelioma.
Together, they have joined forces with the highly regarded Moffitt Cancer Center in Tampa, an official partnership that will expand clinical research and advance cancer care throughout Florida.
The partnership will include the sharing of clinical trials between the two Florida cities, providing patients with more opportunities at world-class care and potential treatment breakthroughs, while staying closer to home.
Much of that research will focus on malignant hematology and solid tumor malignancies such as pleural mesothelioma. There also will be an emphasis on early stage cancer clinical trials in the hopes of developing new treatments.
The joint venture will include a shared cancer research agenda that could accelerate new discoveries.
High Volume of Patients Served by AdventHealth Cancer Institute
AdventHealth is one of 12 centers in the country to receive the prestigious American Society of Clinical Oncology's Clinical Trials Participation Award.
The cancer institute treats more newly diagnosed cancer patients than any other health care system in Florida.
More than 8,000 cancer surgeries are performed annually by the AdventHealth team, which includes more than 200 surgical oncologists, medical oncologists and radiation oncologists.
The cancer services range from disease prevention to treatment and rehabilitation.
Mesothelioma Clinical Trials at AdventHealth Cancer Institute
A phase II clinical trial studying the safety and efficacy of the immunotherapy combination of nivolumab (Opdivo) and ipilimumab (Yervoy) for patients with rare tumors, including mesothelioma.
---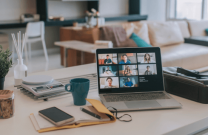 Watch Our Free Mesothelioma Webinars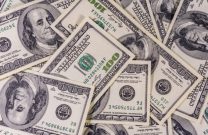 Access More than $32 Billion in Trust Funds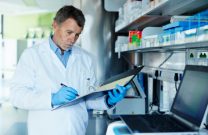 Find Active Mesothelioma Clinical Trials
---
Tell us what you think
Did this article help you?
How did this article help you?
What about this article isn't helpful for you?
Did this article help you?
Thank you for your feedback. Would you like to speak with a Patient Advocate?