It's OK to Ask Questions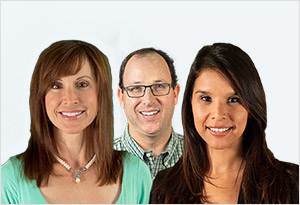 Many people have never heard of mesothelioma, so it's natural to ask questions about the causes of the rare disease, diagnosis and treatment. The good news is that our Patient Advocates know the answers to your questions.
We have years of experience talking to patients and their loved ones, guiding them through the process, connecting them with top specialists and cancer centers, as well as providing hope in the face of adversity.
Our Patient Advocates Know the Answers
Joe Lahav
Lawyer and Legal Advisor
As a young man, Joe lost his mother to cancer. He knows from experience what it's like loving and losing someone to a disease like mesothelioma. As a lawyer and the in-house legal advisor at The Mesothelioma Center, Joe ensures that all those who seek our help are treated with compassion, provided the help they need to ensure their survival and given a sense of hope.
Karen Selby, RN
Registered Nurse and Patient Advocate
Karen is our in-house registered nurse. Her professional experience is in general, thoracic and vascular surgery. Her oncologic background is an asset to those seeking help about diagnosis, treatment and recovery. Karen understands everyone's experience with this disease is different, and she's ready to guide patients and their loved ones through the process.
Vanessa Blanco
Patient Advocate
Vanessa's background is in health service administration. One of her career goals always has been helping others facing medical challenges. As with anyone who has lost a family member to a terminal illness, she brings that experience to the table, helping families find the support and sympathy they need during such delicate times.