Treatment & Doctors
Asbestos-Related Cancers Cost Canada $2B Annually
Fact Checked
Our fact-checking process begins with a thorough review of all sources to ensure they are high quality. Then we cross-check the facts with original medical or scientific reports published by those sources, or we validate the facts with reputable news organizations, medical and scientific experts and other health experts. Each page includes all sources for full transparency.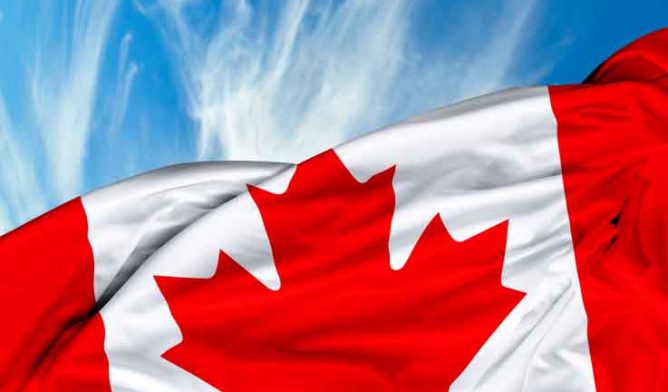 The Canadian government spends about $1.7 billion annually on asbestos-related cancers stemming from occupational exposure, according to a recent Institute for Work & Health study.
Researchers included the costs of treating mesothelioma and asbestos-related lung cancer, administration expenses, patients' out-of-pocket costs, caregiving wages, workers' compensation and employers' costs to replace absent workers, among other economic burdens.
The investigation did not include cancers from secondhand exposure to asbestos and other cancers caused by asbestos exposure.
"This [number] is really just the tip of the iceberg," Institute for Work & Health senior scientist Dr. Emile Tompa told Asbestos.com. "When you see the magnitude of the cost, it makes you aware there is a need to take action."
Calculations were based on cases diagnosed in 2011 and those attributed to only workplace exposure. Tompa believes the cost will be closer to $2 billion annually once non-occupational asbestos exposure is included as an amendment to the earlier report.
Canadian Prime Minister Justin Trudeau and the Liberal Party of Canada have pushed for a national asbestos ban despite some reluctance from various special interest groups.
Canada, once one of the world's largest producers of asbestos, no longer exports the toxic mineral, but it still imports asbestos-containing products, including construction and automotive materials.
"I think you'll also see an increase in the number of cases for a few more years because of the long latency period with asbestos cancers," Tompa said. "We often think about how much will it cost to find substitutes [for asbestos], or how much it will cost to change production. But the cost of doing nothing is substantially higher."
Price Tag on Asbestos Disease
The report included 2,099 mesothelioma and asbestos-related lung cancer cases from 2011. The average lifetime cost of health care, lost productivity and quality of life for each case was estimated at $818,000.
The study showed the savings to society if no cases of asbestos-related cancer occurred in a particular year.
"A lot of people focus on financial implications before decisions are made," Tompa said. "This helps put a price tag on it. Our work has been well received. It should help the decision-making process."
Direct costs of health care amounted to 11 percent of the total cost per person. One reason for the low percentage is patients do not live very long. About 20 percent of mesothelioma patients live beyond two years.
Health-related quality of life, including lost years of life, loss of function from poor health, and human suffering, accounts for 80 percent of the cost per person. The calculation compares life expectancies and morbidities of asbestos-related cancers to normal gender and age-specific averages.
Indirect costs included productivity in paid work, domestic roles, community roles and taking care of grandchildren.
"It's hard to put a price tag on the future of people's lives," Tompa said. "A parent dies because of workplace cancer, and their children's lives can change. The cost to society is difficult to calculate."
Canadian Organizations Cooperate to Ban Asbestos
The Canadian Cancer Society funded and conducted the study with help from the Occupational Cancer Research Centre. The government of Ontario funds the Institute for Work & Health, but it remains an independent, nonprofit organization.
The use of asbestos dropped substantially in recent years, and there also is considerable pressure on the Canadian government to join the 57 other countries that already banned asbestos. Labor organizations are especially vocal.
"Nobody goes to work to die," Canadian Labour Congress (CLC) president Hassan Yussuff told The Globe and Mail recently. "The unfortunate part of this substance is that's what ends up happening to people without them having some ability to protect themselves."
The CLC, which represents dozens of national and international unions, asked the government for legislation banning asbestos, a national registry for workers diagnosed with asbestos-related conditions and a national registry for all public buildings containing asbestos.
Trudeau reiterated his commitment to the ban during a recent Canada's Building Trades Union policy conference in Ottawa. Asbestos remains the leading cause of occupational deaths in Canada and the U.S.
Medically Reviewed by Top Mesothelioma Doctors
Free Mesothelioma Guide