Veterans & Military
Organizations that can help veterans get support if they have an Asbestos Related Disease
Fact Checked
Our fact-checking process begins with a thorough review of all sources to ensure they are high quality. Then we cross-check the facts with original medical or scientific reports published by those sources, or we validate the facts with reputable news organizations, medical and scientific experts and other health experts. Each page includes all sources for full transparency.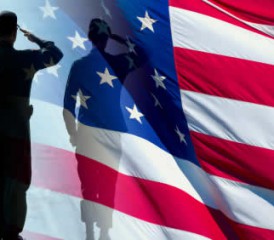 There are many organizations that help veterans in various ways worldwide. Most organizations are notable for their health benefits and social clubs they provide for their veteran communities. Veterans have been faced with a variety of health issues over time such as PTSD, Agent Orange, and mesothelioma. Mesothelioma is caused by being exposed to high levels of asbestos which was used in nearly every branch of the military. It was a common mineral used in weapons, ships, and air craft carriers because it was inexpensive and has high resistance to heat. Over 25% of mesothelioma cases are found in veterans due to their high amounts of exposure while in service.
We have listed a few organizations that help ex-servicemen when returning from war. These organizations provide advocacy, health care, youth support, and raise money for charitable foundation
Veteran Organizations

The American Legion is the nation's largest veteran's service organization with over 14,000 posts. They are a not-for-profit organization which provides assistance with health and disability benefits, career and financial resources, as well as troop support. They are also involved in family and youth programs such as baseball, scouting, honor veterans, and the Legion Riders.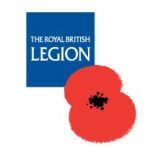 The Royal British Legion is a charity dedicated to helping the armed forces community throughout the UK and USA. They care for veterans and their families all year round by providing assistance with everything from financial and career resources to home and hospital companionship. They provide overseas support and recovery centers for serving personnel.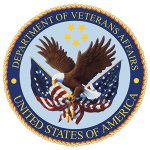 The VA is most commonly known for their VA hospitals and vet centers in every state. They operate over 1,400 care sites including hospitals, living centers, and readjustment counseling centers. They offer assistance with receiving benefits such as disability compensation, pension, traumatic injury insurance, and survivor benefits. In addition to helping you with VA claims they provide other health programs and online tools such as My HealtheVet to aide in managing your medical priorities, online prescription refill, health journal, and links to other VA resources. The VA also provides benefits for veterans who have developed any illness such as an asbestos-related-disease while in service.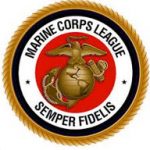 The Marine Corps League supports those currently serving the US Marine Corps as well as those who have been honorably discharged from service. Some of the programs they offer are marines helping marines, fitness programs, veteran's affairs information, as well as academic scholarships for children and former marines. Their veterans program assists with burial information, VA benefits, mental healthcare, and a comprehensive list of real lifelines for veterans.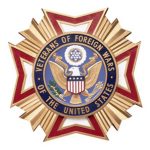 The VFW started in 1915 and has currently grown to over 200,000 members. Their main focus is to make sure veterans are respected for their service. They assist returning veterans and their families with pensions, transitioning, healthcare, employment, and financial resources. The VA provides VFW's with dental, pharmacy, specialized healthcare, and other disorders associated with military service in the Gulf War, or exposure to Agent Orange or other toxic exposures.

The Vietnam Veterans of America is a not-for-profit organization dedicated to helping Vietnam era veterans and their families. They advocate on issues important to veterans and seek quality healthcare for all veterans. VVA has over 650 chapters across the nation to assist with health benefits, homeless veterans, PTSD and substance abuse, and women's veterans among many more.
Visit their websites for more information on the services they provide or to find an organization in your community. Let us know what veteran organizations you have found helpful by commenting below, on our Facebook page, or Twitter.

Free Mesothelioma Guide
Comprehensive Information for Veterans with Mesothelioma