Cancer & Caregiving
Reputable Online Mesothelioma Resources
Fact Checked
Our fact-checking process begins with a thorough review of all sources to ensure they are high quality. Then we cross-check the facts with original medical or scientific reports published by those sources, or we validate the facts with reputable news organizations, medical and scientific experts and other health experts. Each page includes all sources for full transparency.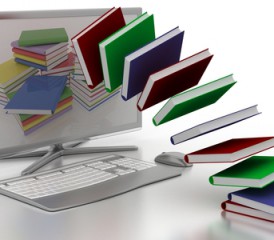 If you or a family member has been diagnosed with mesothelioma, it is critical to rely on reputable sources for information. Because it is a relatively rare disease, finding such credible content in an organized and timely manner may be equally important.
When considering different treatment options, a patient or their family will need to find a resource that accurately describes how surgery, chemotherapy or radiation treatment will benefit their specific diagnosis. Furthermore, finding out about side effects, expenses and success rates of these treatments are critical pieces of information.
If you are looking for information about survival rates, expected prognosis or alternative therapies, the validity of the information will likely affect the life decisions that you make. There are countless websites and resources online that feature incorrect, outdated or entirely false statements. Getting past these distracting sites can be difficult if you do not know where to turn.
Fortunately, because of thorough research that has been conducted on mesothelioma, there are some sources that have properly compiled accurate, doctor-reviewed and relevant information. Recognized and monitored by independent third-parties, these reputable sources make learning about the disease extremely easy and convenient.
Reliable Online Resources
We have compiled a list of five reliable resources on mesothelioma and all topics related to it. The Mesothelioma Center, Mesothelioma Applied Research Foundation, the Mesothelioma Research Foundation of America, Pacific Meso Center and the International Mesothelioma Program are all reputable online resources.
In considering the first place to turn for information, the Mesothelioma Center is a great starting point.
Mesothelioma Center
Committed to serving as a one-stop resource for patients and their families, the Mesothelioma Center has created Asbestos.com to cover all topics relevant to this rare disease. The staff consists of writers who intensely research medical topics, patient advocates who work hard to connect patients with the resources they need, and outreach personnel who strive to continually raise awareness about the cancer.
Whether you are searching for information about causes, diagnosis, treatments or simply support resources, the Mesothelioma Center has become a prominent resource for all information relevant to this disease. Furthermore, access to the content is not limited to information on the website.
Patients or their family members have the option to directly contact the Mesothelioma Center to receive additional information in the mail, get help finding a specialist, or they can get their questions answered over the phone or through website forms.
Informative links from this source: Research | Doctors | Treatments | Patient Resources
Mesothelioma Applied Research Foundation
Another reputable online resource for information about this cancer is the Mesothelioma Applied Research Foundation, also known as the Meso Foundation. This organization is dedicated to finding a cure by funding high-quality research, educating people through information, helping patients find the necessary resources, and advocating for legal changes.
Found online at CureMeso.org, the Meso Foundation accepts donations to further its mission. This organization is noted for its numerous community events and fundraisers. Its website provides an exhaustive list of treatment options, specialists and available clinical trials.
Like many other notable resources, the Meso Foundation is directed by some of the industry's top researchers and doctors. In addition to being an online resource, this organization is noted for providing grants to researchers, projects and programs focused on curing the disease.
Mesothelioma Research Foundation of America
The Mesothelioma Research Foundation of America is a source dedicated to funding research that will lead to a cure. Beyond its fundraising efforts, it also compiles accurate information that may be valuable to a patient, their family and friends or caregivers.
Patients may further receive value from this online resource because of its in-depth information about clinical trials that are available to patients. Furthermore, by having an oncologist available to answer questions, this online resource can help patients get the accurate answers they need.
Informative links from this source: Research | Clinical Trials | Asbestos Exposure | Awareness
Pacific Meso Center
The Pacific Meso Center, a division of the Pacific Heart, Lung & Blood Institute, is committed to the treatment and prevention of the cancer. This organization focuses on educating patients and people who are at risk of mesothelioma and other asbestos-related diseases.
Connecting diagnosed patients with the resources they need is another service provided by the Pacific Meso Center. Dr. Robert Cameron, a highly respected cardiothoracic surgeon and mesothelioma expert, is a scientific advisor to this organization.
Their site exists as a research hub, with additional information about treatment options available patients. Donations are accepted via the website and other fundraising activities are listed for those interested in participating.
Informative links from this source: Treatment | Research | For Patients | How You Can Help
International Mesothelioma Program
Facilitated through Brigham and Women's Hospital, the International Mesothelioma Program was founded by Dr. David Sugarbaker, one of the most prominent names in cancer research and treatment. The organization's mission is to provide treatment, research and patient support services to people with mesothelioma.
The International Mesothelioma Program also helps provide travel and housing assistance when a patient is coming from far distances and needs help organizing these difficult tasks. Because of its location within a notable hospital, this organization has direct access to all of the resources and specialists necessary for proper treatment.
Informative links from this source: Donate | Housing Assistance
Learn More
Finding reliable and up-to-date information about treatment and resources is not a difficult task, as long as you utilize the right sources. In addition to the resources featured here, the Mesothelioma Center's Doctor Match Program is an invaluable service available to mesothelioma patients for free.
To receive further assistance with finding a doctor or treatment facility, please contact one of our Doctor Match coordinators who can help you locate the ideal doctor for your diagnosis. The patient advocates will ensure that you find all the information and guidance you need to make the best decisions. If you are interested in reading about stories of survivors, including some who were helped by the Mesothelioma Center, visit our Stories of Hope section.
Get Access to Free Resources for Patients & Loved Ones
Free Mesothelioma Resources