Legislation & Litigation
Asbestos Victims Keep the Facts Straight on the FACT Act
Fact Checked
Our fact-checking process begins with a thorough review of all sources to ensure they are high quality. Then we cross-check the facts with original medical or scientific reports published by those sources, or we validate the facts with reputable news organizations, medical and scientific experts and other health experts. Each page includes all sources for full transparency.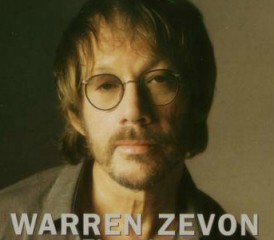 The proposed FACT Act has cleared a major Congressional hurdle so far to become a law. The House Judiciary Committee recently voted to send the bill to the full House of Representatives.
As we explained last week, the bill would require asbestos bankruptcy trusts to file detailed quarterly reports about trust claims. But as witness testimony and a lawmaker pointed out during a recent hearing, the bill is really "a solution looking for a problem."
Problems for Asbestos Trusts and Claimants
Last week we explained why the FACT Act is unnecessary. There's no real problem with asbestos trust transparency. But this so-called solution would create problems for asbestos trusts and victims.
The asbestos industry is behind this bill. When asbestos defendants settle a lawsuit, they insist on keeping the details a secret. But they want a different set of rules for trusts. They want trusts to spend time and money handing over detailed claims information every quarter.
Trusts need those resources to process victims' claims, not give asbestos defendants more claims information than they really need.
Congress Must Get Facts from Victims

Only one vote kept the FACT Act alive. At least one Committee member who voted against it was influenced by it could affect asbestos victims. At a recent hearing on the bill, Congressman Steve Cohen of Tennessee mentioned his good friend, Warren Zevon. The successful songwriter died from mesothelioma in 2003.
But some of the Congressman's comments were later taken out of context. Heavily edited versions of the hearing make it sound like he bashed asbestos claimants and the attorneys who represent them. This kind of hype is dangerous because it takes attention away from harm caused by the asbestos industry.
But if you watch the entire hearing, you'll see that Cohen only commented on a specific lawyer and his friend's personal decision not to sue. Minutes later, he explained that his comments may have sounded too harsh and that asbestos lawsuits really help police the asbestos industry.
Here's the Congressman's actual point: Asbestos victims are the main concern. And from their view, the FACT Act creates problems for asbestos trusts and their beneficiaries.
The Committee vote was close. So it's important that lawmakers continue to hear victims' stories. Stories like those shared by an attorney testifying on behalf of asbestos victims, including:
The widow and daughters of William Mattox, a Navy veteran and electrician: Mattox died of asbestos cancer at age 59. Mrs. Mattox prepared a home-cooked meal when their attorney visited. It was the first time since her husband died.

Mark Smith, died when his son was only 12: Smith was exposed to asbestos from roofing materials that got on his father's work clothes. He died at age 50.

Terry McCann, 1960 Olympic gold medalist in wrestling: He supported many charities before dying of mesothelioma at age 72.

Tommie Williams, son of a Mississippi sharecropper: His parents couldn't afford a doctor when a childhood accident left him without the use of one hand. That didn't stop him from moving to Los Angeles to work in the shipyards. He was 62 when he died of mesothelioma.

Barbara Navarro, exposed to asbestos while volunteering at church during childhood: She died of mesothelioma at age 55.

Richard Ontiveros, exposed to asbestos as baby: He was also exposed asbestos dust on his father's work clothes. He was 32 when he died of mesothelioma.

Katherine Lopez, 49: She's currently battling mesothelioma.
Let's hope these and other stories from asbestos victims help keep the facts about this bill straight. Let's also hope Congress will pay attention and defeat this bill.
Get Financial Assistance
Access Trust Funds, Grants & Compensation for Mesothelioma