Meirowitz & Wasserberg
As a top 10 mesothelioma law firm, Meirowitz & Wasserberg has recovered millions of dollars on behalf of asbestos victims. The firm's attorneys serve customers nationwide and are rated among the top trial lawyers in the nation. Positive results are consistently delivered through determination, skill and passion.

1040 Sixth Avenue, Suite 12B New York, NY 10018
Key Facts About Meirowitz & Wasserberg:
Key Rankings: The firm has earned a Top 10 ranking for asbestos and mesothelioma trial lawyers. Super Lawyers rated Samuel Meirowitz and Daniel Wasserberg as Rising Stars when they were under 40, and as Super Lawyers for the past several years.
Asbestos Compensation Recovered: More than $200 million
A New York City Law Firm Serving Clients Nationwide
Samuel Meirowitz and Daniel Wasserberg have handled thousands of asbestos cases, representing people with mesothelioma, asbestosis and asbestos-related lung cancer. Families experiencing the impact of asbestos work with the firm's lawyers to recover the most compensation possible.
Meirowitz & Wasserberg has recovered more than $200 million for its clients. It also ranked as a top law firm for mesothelioma filings in 2021. The firm has more than a dozen attorneys, many with decades of experience, who provide in-person and remote services across the United States.
In 2021, the firm increased its mesothelioma filings more than 42% from the previous year. Settlements and trial verdicts have helped families cover medical bills, travel costs and lost wages from work.
Featured In
Super Lawyers
The National Trial Lawyers
Top 10 Trial Lawyers
American Association for Justice
Better Business Bureau
Mesothelioma Verdicts and Settlements
Meirowitz & Wasserberg has won landmark asbestos cases for clients. The firm's highest asbestos settlement is more than $10 million, and the most successful trial verdict was more than $30 million.
$32 MILLIONA jury found Kraft Heinz and contractor defendant Metal Masters Inc. liable in a case involving secondhand asbestos exposure.
MORE THAN $11 MILLIONA woman whose father was an insulator, along with her family, were exposed to asbestos fibers on the clothes her father wore home from work.
MORE THAN $5 MILLIONA Navy machinist's mate contracted mesothelioma after asbestos exposure while working as a civilian maintenance mechanic.
MORE THAN $4 MILLIONA sugar mill mechanic and laboratory equipment engineer contracted mesothelioma from asbestos exposure. Meirowitz & Wasserberg won this case after another law firm refused to take it.
MORE THAN $4 MILLIONAnother firm initially declined this case involving an artist's asbestos exposure from ceramics and art supplies. However, Meirowitz & Wasserberg successfully demonstrated the products contained asbestos.
MORE THAN $3 MILLIONA Navy boiler tender/civilian boiler room operator contracted mesothelioma and could not testify on his own behalf, but the case was successful.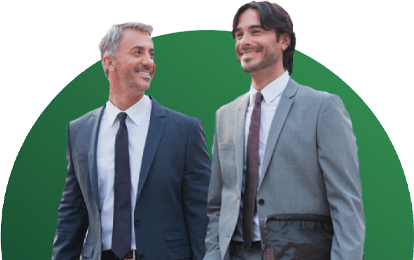 Find a Mesothelioma Attorney
Get help finding a top attorney who can get you the compensation you deserve.
Why Choose Meirowitz & Wasserberg?
As a specialized mesothelioma law firm, Meirowitz & Wasserberg provides exceptional services. The firm's team of attorneys is available for in-person or remote consults anywhere in the U.S.
Reasons to work with Meirowitz & Wasserberg include:
Familiarity with veterans, tradesmen, mechanics and other at-risk jobs.
Successful verdicts exceeding $30 million.
Compassion for those suffering from asbestos-related illnesses.
A 42.3% growth in mesothelioma cases since 2020.
Ranking in The National Trial Lawyers' list of Top 100 Trial Lawyers.
Ranking in the Top 10 of Asbestos-Mesothelioma Trial Lawyers.
An extensive database of asbestos products to prove your case.
Testimonials from past clients speak to the resources and dedication of the Meirowitz & Wasserberg mesothelioma firm.
I never imagined wanting or needing a law firm, and my experiences in life have led me to be cautious in placing trust. Sam Meirowitz is the consummate professional that people seek because he listens when others talk. This is not a firm that goes through the motions. They feel for people, champion your case and are open and honest.
My dad was an 84-year-old steamfitter who developed lung problems from asbestos. Searched for an attorney, but nobody wanted his case. I heard from a doctor about Meirowitz & Wassenberg and gave them a call. Within a day, they sent attorney Bonnie Steinwolf to his house. I was amazed Bonnie knew more about my business than my son and me. She advised me all the way through. Approximately 10 months later, the settlements started coming in.
Choosing Sam and Dan to represent us in my father's mesothelioma case is one of the best decisions we could have made as a family. Their honesty, integrity and compassion are unsurpassed. After interviewing with other law firms, they were a clear and unanimous choice for my family. While no amount of money can compensate us for the loss of our dad, Sam and Dan have fought hard on our behalf, which has helped us greatly in caring for our mom and her future needs. I highly recommend Sam and Dan and all their kind, compassionate team members.
What's It Like to Work With Meirowitz & Wasserberg?
Filing an asbestos legal claim with Meirowitz & Wasserberg means you'll have a support team with you through every step of the process. A financial reward can't change an asbestos-related diagnosis, but it can provide financial security for you and your family. 
You'll speak directly to the founders of one of the nation's top mesothelioma law firms. They'll work with your schedule without compromising your treatment or precious family time.
During your case review with Meirowitz & Wasserberg, you'll discuss your asbestos and medical history. Like any professional law firm, the consult is free, and your lawyers only receive a payment if they win your case. After a consult, expert mesothelioma attorneys will research your case. They'll use the firm's databases of asbestos companies and products to determine when and how you experienced asbestos exposure. This investigation may take several months, and a trial may take several more.
If your case goes to trial, your legal team will prepare the evidence needed to win your case. Meirowitz & Wasserberg have years of knowledge, experience and a record of success holding companies responsible for negligence regarding asbestos exposure.