Nemeroff
With a dedicated team of mesothelioma attorneys who have secured more than $500 million for asbestos plaintiffs, Nemeroff Law Firm is one of the country's top mesothelioma law firms. The nationwide firm has represented families affected by mesothelioma for decades.
8226 Douglas Avenue, Dallas, TX 75225
Key Facts About Nemeroff Law Firm:
Asbestos Compensation Recovered: More than $500 million
Office Locations: Houston, Texas, New Orleans, Louisiana, Pittsburgh, Pennsylvania, Salt Lake City, Utah, Dallas, Texas
Nationwide Law Firm Based in Dallas
Nemeroff Law Firm focuses on helping families affected by mesothelioma. It is among the country's top mesothelioma law firms, having recovered more than $500 million for victims of asbestos exposure.
The firm has represented thousands of asbestos plaintiffs, with experienced attorneys working across the nation. Its legal support team includes paralegals, trust fund experts, medical investigators and case managers.
Rick Nemeroff founded the firm to help those with asbestos-related illnesses receive compensation. Its primary focus is representing mesothelioma plaintiffs, and it specializes in military asbestos cases.
Featured In:
Million Dollar Advocates Forum
American Association for Justice
American Board of Trial Advocates
New York County Lawyers' Association
Dallas Bar Association
Dallas Hispanic Bar Association
Texas Trial Lawyers Association
State Bar of Texas, Utah State Bar
Pennsylvania Bar Association
Allegheny County Bar Association
Washington State Bar Association
State Bar of Arizona
Louisiana State Bar Association
Mesothelioma Verdicts and Settlements
$12 Million: Nemeroff Law Firm secured a $12 million verdict for a shipyard worker in 2012. The worker developed mesothelioma following exposure to products made by Westinghouse Electric and Mundet Cork Company.
$9.25 Million: A Louisiana jury awarded $9.25 million to the surviving families of two asbestos workers in 2000. The plaintiffs worked as pipefitters, boilermakers and ironworkers at an Exxon refinery near Baton Rouge. $7.5 Million: A New Orleans jury awarded $7.5 million to a pipefitter whose exposure to asbestos occurred in the 1970s and 1980s.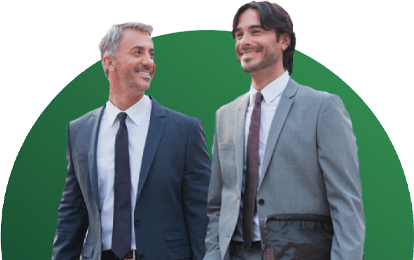 Find a Mesothelioma Attorney
Get help finding a top attorney who can get you the compensation you deserve.
Why Work With Nemeroff Law Firm
The more than 150 years of combined attorney experience at Nemeroff Law Firm translates to higher compensation for clients and a smoother legal process.
Nemeroff Law Firm offers:
A boutique, personal touch with its clients.
Lawyers who have secured multimillion-dollar mesothelioma verdicts.
A dedicated team of legal professionals who focus on mesothelioma cases.
Representation for thousands of mesothelioma plaintiffs across the nation.
Expertise in handling military asbestos cases.
Intricate knowledge of asbestos litigation in each state to obtain the best compensation possible.
The lawyers at Nemeroff Law Firm have so much experience that they regularly serve as consultants on difficult cases for smaller firms. The firm offers free consultations and works on a contingency fee basis. This means clients owe nothing if the firm doesn't secure asbestos compensation options.
Personalized Legal Services at Nemeroff Law Firm
The lawyers at Nemeroff Law Firm understand the emotional stress their clients face. That's why the firm provides a personalized experience to meet the unique needs of each person.
They have experience working with grieving family members and patients undergoing treatment. Members of the firm meet with clients in person and virtually to accommodate any medical concerns associated with traveling.
Throughout the process, you may speak with different attorneys, paralegals and investigators. Each of these legal professionals plays an important role in developing your case.
How long the process takes varies by case. Many cases reach a settlement within months. Other cases that go to trial may take months or more than a year to resolve.
Nemeroff Law Firm provides the support and legal expertise those affected by mesothelioma need to get the compensation they deserve.