Treatment & Doctors
Medicare Now Covers CAR T-Cell Therapy for Approved Cancers
Fact Checked
Our fact-checking process begins with a thorough review of all sources to ensure they are high quality. Then we cross-check the facts with original medical or scientific reports published by those sources, or we validate the facts with reputable news organizations, medical and scientific experts and other health experts. Each page includes all sources for full transparency.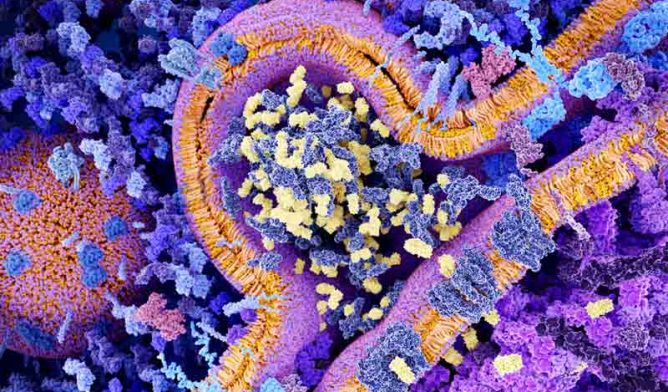 A promising and expensive type of immunotherapy, called CAR T-cell therapy, is now covered by Medicare.
This news may affect mesothelioma patients in the future.
Chimeric antigen receptor T-cell, or CAR T-cell, therapy involves the laboratory reprogramming of a patient's T cells, which are a type of white blood cell responsible for protecting the body against infection and disease. The T cells are genetically modified to better recognize and attack cancer.
The U.S. Food and Drug Administration has approved the immunotherapy procedure for non-Hodgkin lymphoma and B-cell precursor acute lymphoblastic leukemia. It is still in the experimental phase for many other cancers, including mesothelioma, the rare cancer caused by asbestos exposure.
Dr. Prasad Adusumilli at Memorial Sloan Kettering Cancer Center told The Mesothelioma Center at Asbestos.com that CAR T-cell therapy will "change the paradigm of treating mesothelioma."
Adusumilli is the primary investigator of a phase I clinical trial testing the safety of different doses of modified T cells for patients with malignant pleural mesothelioma. The trial is estimated to conclude in April 2020.
"We are seeing results now," he said. "We are going in the right direction."
CAR-T for Mesothelioma Available Through Clinical Trials
CAR T-cell therapy is estimated to cost between $375,000 and $475,000. Currently, that high price tag doesn't apply to mesothelioma patients, who can only access the complicated treatment through clinical trials.
Pharmaceutical companies or government agencies typically cover the costs of experimental drugs or treatments with these clinical trials. Participants usually have to cover other expenses such as travel, lodging, laboratory tests and scans and hospital stays.
The trials offer hope to mesothelioma patients who haven't found success with other treatment options. They also provide essential data for drug companies and researchers trying to push for FDA approvals of a treatment for a particular cancer.
In 2017, the FDA approved CAR T-cell therapy for children with acute lymphoblastic leukemia and adults with advanced lymphomas. For several years, clinical trials were largely focused on blood cancers, but recent studies are evaluating this treatment on patients with solid tumors, including mesothelioma.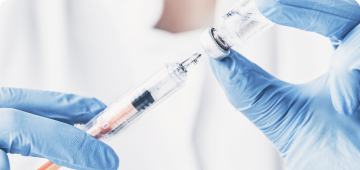 Clinical Trials for Mesothelioma Patients
Get help improving your prognosis by finding a mesothelioma clinical trial today.
What if CAR T-Cell Therapy Is Approved for Mesothelioma?
Should CAR T-cell therapy be approved for pleural mesothelioma, patients would, in theory, have more access to the emerging form of gene therapy. They wouldn't be limited to small and competitive clinical trials.
It would also mean that mesothelioma patients would be financially responsible for the expensive treatment, as they are for conventional treatments such as chemotherapy and radiation therapy.
Since the majority of mesothelioma patients are diagnosed at age 65 or older, many rely on Medicare as their primary health care coverage.
The recently announced Medicare coverage of CAR T-cell therapy will cover the treatment when it is performed in health care facilities enrolled in the FDA risk evaluation and mitigation strategies for FDA-approved indications.
The Centers for Medicare & Medicaid Services will leverage information obtained from the FDA's safety program, working closely with the National Institutes of Health's National Cancer Institute.
"We remain committed to supporting the efficient development of safe and effective CAR T-cell therapies. We know there are relatively limited data about the use of these life-saving therapies in the Medicare population," said acting FDA Commissioner Dr. Ned Sharpless. "Our robust post-market surveillance programs will continue to monitor for potential risks, as we do for all licensed and approved medical products. We will also continue to carefully assess the benefits and risks when considering whether to approve new CAR T-cell products."
Testing CAR T-Cell Therapy with Other Immunotherapies
In June, Adusumilli presented more results from his mesothelioma clinical trial at the 2019 American Society of Clinical Oncology annual meeting.
His research team combined CAR T-cell therapy with PD-1 inhibitor immunotherapy drugs. Of the 14 pleural mesothelioma patients who received the combination, 11 experienced either a complete or partial response, or stable disease.
More research is needed, but Adusumilli believes CAR T-cell therapy could significantly extend mesothelioma survival.
"That's my goal. That's what we've been working toward for many years," he told The Mesothelioma Center at Asbestos.com in April. "And from what we're seeing now, I'm optimistic."
Medically Reviewed by Top Mesothelioma Doctors
Free Mesothelioma Guide