Tremelimumab — which has no brand name yet — has not been approved by the U.S. Food and Drug Administration (FDA) to treat any cancer or disease.
In April 2015, tremelimumab received orphan drug designation by the FDA to treat mesothelioma. Orphan drug designation is not the same as FDA approval, but it does help pharmaceutical companies move a drug designed to treat rare diseases through the approval process.
Orphan designation does not mean the drug is safe or effective. It also does not guarantee FDA approval.
Additional Research Needed for Tremelimumab
Clinical trials began testing tremelimumab on mesothelioma in 2013. So far, research has proven the drug helps some people with mesothelioma.
Research is ongoing to determine which mesothelioma patients may benefit the most from this drug. It might be most effective when combined with other immunotherapy drugs.
In 2017, mesothelioma survivor and Navy veteran Jim McWhorter joined a clinical trial testing tremelimumab and durvalumab, another immunotherapy drug. He initially responded quite well. The drugs stopped his tumor growth for months. Eventually, the cancer returned and McWhorter had to leave that trial in search of other options to control his cancer.
Is Tremelimumab FDA Approved?
Clinical trials of tremelimumab have shown it may help control several different types of cancer including lung cancer and mesothelioma. But these trials have yet to provide impressive enough results to warrant an FDA approval.
New clinical trials are testing it in combination with several anti-cancer drugs with the hope of finding a magic combination.
Tremelimumab has been tested on a variety of cancers including mesothelioma, lung cancer, melanoma, liver cancer, bladder cancer and head and neck cancer.
Small studies indicate about half of mesothelioma patients respond to tremelimumab and about half live at least one year on the drug. Several clinical trials continue to test the drug in mesothelioma patients, including Dr. David Sugarbaker's trial that combines tremelimumab with durvalumab and surgery.
How Does Tremelimumab Work?
Tremelimumab is a human antibody that helps the immune system fight cancer.
Antibodies are proteins in the immune system that recognize and attack foreign invaders such as bacteria, viruses and cancer cells.
The tremelimumab antibody activates an immune cell known as cytotoxic T lymphocytes (CTLs), or killer T cells. These immune cells kill cancer cells.
An increase in activated killer T cells helps a person's immune system fight cancer.
Tremelimumab is considered an immune checkpoint blocker because it blocks a protein called CTLA-4, which deactivates killer T cells.
By blocking CTLA-4, tremelimumab activates killer T cells so they can get to work fighting cancer.
Tremelimumab Information
Name
Tremelimumab
Manufacturer
AstraZeneca
Administration Route
IV
Active Ingredient
Tremelimumab
Drug Class
Immune checkpoint blocker, monoclonal antibody
Interacting Drug
Ask your doctor
Alternate Names
Ticilimumab, anti-CTLA 4 monoclonal antibody-Pfizer, CP-675, CP-675206
Dosage
1 mg/kg, 10 mg/kg, 15 mg/kg or 75 mg
Medical Studies
MEDI4736 or MEDI4736 + Tremelimumab in Surgically Resectable Malignant Pleural Mesothelioma
FDA Warning
Skin reaction, skin rash, itching sensation, diarrhea, nausea, fatigue and immune-mediated disorders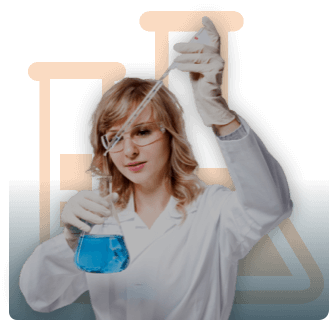 Find Immunotherapy Clinical Trials
Learn how to access mesothelioma clinical trials for immunotherapy.
Sign Up Now
Tremelimumab Side Effects
Tremelimumab may help people live longer with mesothelioma, but the drug may also cause side effects. The side effects range from mild to severe.
Common side effects include:
Fatigue
Fever
Diarrhea
Nausea
Skin reactions
Nerve inflammation (peripheral neuropathy)
Liver disease
People see immunotherapy as a more natural approach to fighting cancer because it activates the immune system, but this does not mean serious side effects aren't a possibility.
Research in mesothelioma patients shows tremelimumab has the potential to cause life-threatening side effects. These more serious side effects include holes in the intestines, obstruction of the small intestine, inflammation of the colon and skin ulcers.
Call your doctor right away if you notice any mild or serious side effects. Don't try to tough it out, even with mild side effects.
There are therapies and medications to treat every side effect. Immediate treatment of side effects helps keep them in control.
Research on Tremelimumab in Mesothelioma Treatment
Several landmark trials have shown tremelimumab can stop mesothelioma tumors from growing for periods of time.
The problem is tremelimumab seems to work well for only a little while. The drug usually stops cancer growth for several months before it stops working altogether, a reason why it hasn't been FDA approved to treat mesothelioma.
Initial studies of the drug produced impressive results that haven't been replicated in larger clinical trials.
For example, two small Italian studies reported tremelimumab stopped cancer growth in about half of the mesothelioma participants. Around half of the patients lived at least a year in both studies. Nearly 37 percent of participants survived at least two years in one of the studies.
The largest study to date of tremelimumab in mesothelioma patients did not reach its goal of extending overall survival.
AstraZeneca stopped the trial in 2016 when they realized it was not working well enough. This study used the drug alone rather than in combination with other drugs.
Researchers suggested more trials that combine drugs are necessary to see how well tremelimumab may work against mesothelioma.
That research is underway at several U.S. mesothelioma specialty centers and internationally.
Sugarbaker, a mesothelioma treatment pioneer, is heading up a trial at Baylor College of Medicine in Houston combining tremelimumab with durvalumab and surgery.
Renowned mesothelioma center Dana-Farber Cancer Institute in 2017 opened a phase II trial testing tremelimumab and durvalumab in mesothelioma patients who don't qualify for surgery and have completed a round of chemotherapy.
Similar clinical trials are underway in Italy and in 104 study locations worldwide.
The jury is still out on whether tremelimumab will prove to be an effective mesothelioma treatment.
Good research has proven it isn't effective enough on its own to use as a single therapy against mesothelioma. However, combining tremelimumab and durvalumab has proven more effective against lung cancer than tremelimumab alone.
This optimistic outcome has researchers hopeful for similar results for mesothelioma patients.
Access More than $32 BIllion in Trust Funds
Learn How
13 Cited Article Sources
The sources on all content featured in The Mesothelioma Center at Asbestos.com include medical and scientific studies, peer-reviewed studies and other research documents from reputable organizations.
National Cancer Institute. (n.d.). Tremelimumab.
Retrieved from: https://www.cancer.gov/publications/dictionaries/cancer-drug?cdrid=448620
Maio, M. et al. (2017). Tremelimumab as second-line or third-line treatment in relapsed malignant mesothelioma (DETERMINE): a multicentre, international, randomised, double-blind, placebo-controlled phase 2b trial. Lancet, 18(9), 1261-1273. doi: 10.1016/S1470-2045(17)30446-1

Kindler, H.L. et al. (2016). Tremelimumab as second- or third-line treatment of unresectable malignant mesothelioma (MM): Results from the global, double-blind, placebo-controlled DETERMINE study. Journal of Clinical Oncology, 34, No. 15_suppl, 8502-8502. doi: 10.1200/JCO.2016.34.15_suppl.8502 

AstraZeneca. (2015, April 15). Tremelimumab granted Orphan Drug Designation by US FDA for treatment of malignant mesothelioma.
Retrieved from: https://www.astrazeneca.com/media-centre/press-releases/2015/tremelimumab-orphan-drug-designation-us-fda-malignant-mesothelioma-treatment-15042015.html
Calabro, L. et al. (2015). Efficacy and safety of an intensified schedule of tremelimumab for chemotherapy-resistant malignant mesothelioma: an open-label, single-arm, phase 2 study. Lancet Respir Med, 3(4), 301-309. doi: 10.1016/S2213-2600(15)00092-2

Ceresoli, G.L., Bonomi, M., & Sauta, M.G. (2016). Immune checkpoint inhibitors in malignant pleural mesothelioma: promises and challenges. Expert Review of Anticancer Therapy, 16(7), 673–675. doi: 10.1080/14737140.2016.1191951

AstraZeneca. (n.d.). Our pipeline.
Retrieved from: https://www.astrazeneca.com/our-science/pipeline.html
Pfizer. (2009, November 19). Material safety data sheet: Tremelimumab.
Retrieved from: https://www.pfizer.com/system/files/products/material_safety_data/PZ00158.pdf
Guazzelli, A. (2015). Tremelimumab for the treatment of malignant mesothelioma. Expert Opin Biol Ther, 15(12), 1819-29. doi: 10.1517/14712598.2015.1116515

ClinicalTrials.gov. (2018, January 4). MEDI4736 Or MEDI4736 + Tremelimumab In Surgically Resectable Malignant Pleural Mesothelioma.
Retrieved from: https://clinicaltrials.gov/ct2/show/NCT02592551
ClinicalTrials.gov. (2015, October 27). A Study of Tremelimumab Combined With the Anti-PD-L1 MEDI4736 Antibody in Malignant Mesothelioma (NIBIT-MESO-1).
Retrieved from: https://www.clinicaltrials.gov/ct2/show/NCT02588131
ClinicalTrials.gov. (2017, December 13). Randomized, Double-blind Study Comparing Tremelimumab to Placebo in Subjects With Unresectable Malignant Mesothelioma (Tremelimumab).
Retrieved from: https://clinicaltrials.gov/ct2/show/study/NCT01843374
ClinicalTrials.gov. (2017, December 13). A Phase 2 Study of Durvalumab in Combination With Tremelimumab in Malignant Pleural Mesothelioma. Retrieved from: https://www.clinicaltrials.gov/ct2/show/NCT03075527
How did this article help you?
What about this article isn't helpful for you?
Did this article help you?
Thank you for your feedback.
Would you like to speak with a Patient Advocate?
Last Modified September 28, 2020