Emily Ward

My Life as a
Mesothelioma
Survivor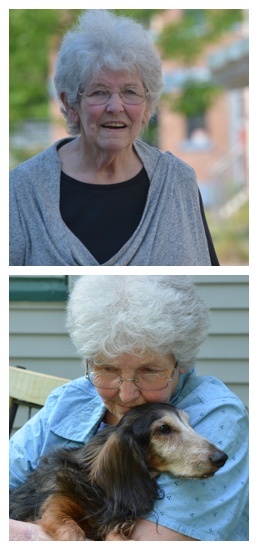 In 2012, I was diagnosed with pleural mesothelioma, a rare cancer that usually comes with a grim prognosis. I've been in and out of remission twice. I continue to fight, hoping to inspire and connect with other survivors of this asbestos-related cancer.
Press Inquiries: eward@asbestos.com
A Diagnosis I Never Expected
I spent 43 years as a registered nurse. Not once did I meet someone with mesothelioma. It was a word I heard occasionally throughout my years but never really knew much about.
As you get older, you sometimes think about the possibility of developing cancer, but I never imagined I would be one of roughly 3,000 mesothelioma cases diagnosed in 2012.
I never worked the blue-collar jobs typically associated with this cancer. Ironically, it was asbestos exposure from a renovation of the hospital I worked at in the 1970s that led to my mesothelioma decades later.
But after my diagnosis, I didn't ask, "Why me?" There's nothing I could have done to change things.
Instead, I started asking questions about treatment and how to fight back.
From One Nurse to Another
Shortly after my diagnosis, I found The Mesothelioma Center at Asbestos.com. The nurse in me found the website easy to understand. It answered my questions without having to ask them and guided me through in a comfortable way.
I ended up connecting with Karen Selby, who is a registered nurse like I was. She started giving me direction, talking about Boston and Dr. David Sugarbaker.
Time was a blur with so much going on, but Karen stuck out in my mind, and I kept coming back to her because it was a nurse talking to a nurse. We've kept in touch through the years, and she has inspired me to help fellow mesothelioma survivors overcome the challenges of their diagnosis.
Becoming an Advocate
I began blogging about my experiences with mesothelioma for The Mesothelioma Center at Asbestos.com in November 2018. While difficult at times, I feel it's important to share my journey as a way to connect and hopefully inspire other mesothelioma survivors.
As you'd might expect, living with mesothelioma isn't easy. Whether it's dealing with side effects of treatment, driving two hours each way to Boston for immunotherapy infusions, or learning how best to communicate with friends and family about my cancer, every week living with this disease presents a challenge.
My best advice: Be your own advocate, make decisions based on quality of life and do what makes you happy.
Advocating for Awareness
The next step in my advocacy efforts is raising awareness for this rare cancer. More research is needed to find a cure. More awareness is needed among people at high risk for mesothelioma to speak up about their history of asbestos exposure in an effort to get diagnosed earlier when treatment is more effective.
Living in rural Maine, I know firsthand that most doctors have never treated a mesothelioma patient. They don't know the warning signs or how to look for it, leading to so many misdiagnoses. With more awareness, we can help change that.
Sharing My Story
More media coverage also is needed to continue the discourse about mesothelioma and the dangers of asbestos exposure.
I belong to a group of cancer patients who live with a grim prognosis. I know I have no cure — yet — but am encouraged with every new study, mesothelioma treatment approval and inspiring survivor story.
Connecting with Asbestos.com has allowed me to share my story with others and shine some light on a dark disease. And I'm eager to share it with anyone willing to listen.
Press Inquiries: eward@asbestos.com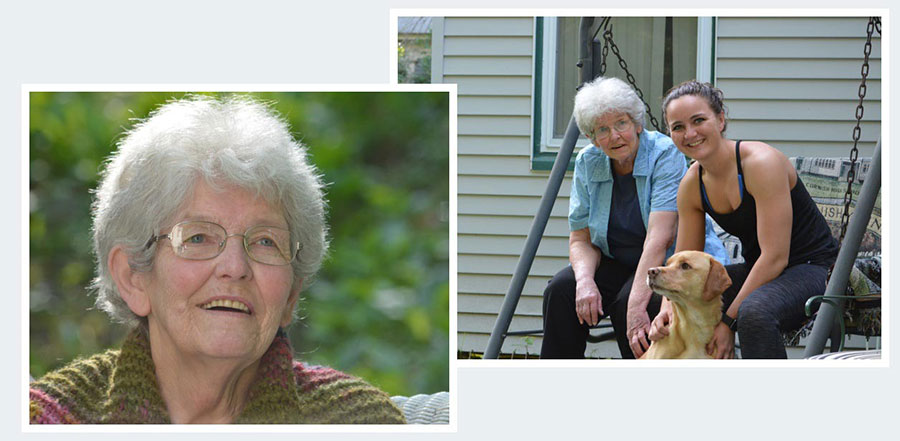 Read More About
My Journey
In writing about my experiences, I hope to inspire other mesothelioma survivors who may be able to relate to the physical and mental hardships of this cancer. There are also plenty of things to look forward to such as spending time with family, tending to my garden and whatever else makes me happy. I try to make the most of the time I have and celebrate every day like a holiday.
---
My Latest Blogs
---
Major Events in My Life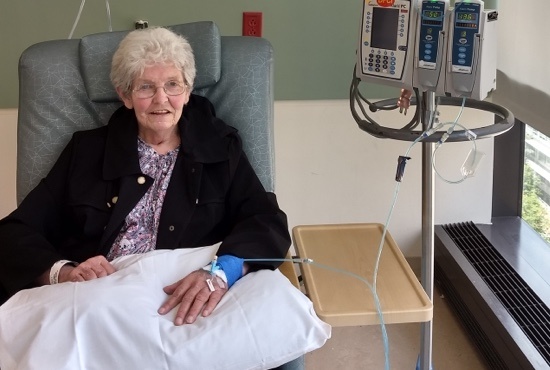 February 1949
Born in Portland, Maine
1969
Started career as a registered nurse.
March 1972
Married Stan Ward
1970s
Exposed to asbestos during a renovation at the Osteopathic Hospital of Maine.
1995
Stan died from complications of diabetes.
August 2012
Diagnosed with pleural mesothelioma
October 2012
Underwent six-hour pleurectomy and decortication procedure done by Dr. David Sugarbaker.
August 2014
First recurrence.
April 2016
Began chemotherapy at Dana-Farber Cancer Institute under Dr. David Jackman.
May 2017
CT scans showed no visible evidence of disease.
January 2019
Second recurrence. Tumors returned near one area of my heart. Two additional spots showed on a CT scan.
April 2019
Began taking the immunotherapy drug Keytruda.
Working with the Best
My research led me to Brigham and Women's Hospital in Boston, where I met Dr. David Sugarbaker.
A pleurectomy and decortication performed by Dr. Sugarbaker saved my life. He died six years after that procedure, and I am forever grateful to him for giving me years most mesothelioma patients aren't promised.
Through Brigham, I connected with my medical oncologist Dr. David Jackman at Dana-Farber Cancer Institute. He worked with me to find a treatment regimen that best fit my needs. After three rounds of chemotherapy, I started the immunotherapy drug Keytruda in April 2019.
My experience with Dr. Sugarbaker and Dr. Jackman taught me the importance of working with doctors who specialize in treating this rare cancer.
Emily Ward

Mesothelioma Survivor

"To me, if you want top-notch care, you go where the research is being done."
Continue to Fight: A Message for Survivors
Being diagnosed with mesothelioma completely changed my perspective on life. No longer do I worry about the hubbub surrounding holidays. Instead, I treat every day like a holiday.
Do what makes you happy. Cherish moments spent with family and friends and don't get lost in the details.
Learn to say no to things you don't want to do. Don't be afraid to ask questions or ask for help. And don't worry about questioning your doctor or seeking a second opinion.
It's your health. It's your life.
Make decisions that are best for you, and deal with your cancer one scan at a time.