Stories from Survivors
Pleural Mesothelioma Survivor Thriving in Moffitt Clinical Trial
Fact Checked
Our fact-checking process begins with a thorough review of all sources to ensure they are high quality. Then we cross-check the facts with original medical or scientific reports published by those sources, or we validate the facts with reputable news organizations, medical and scientific experts and other health experts. Each page includes all sources for full transparency.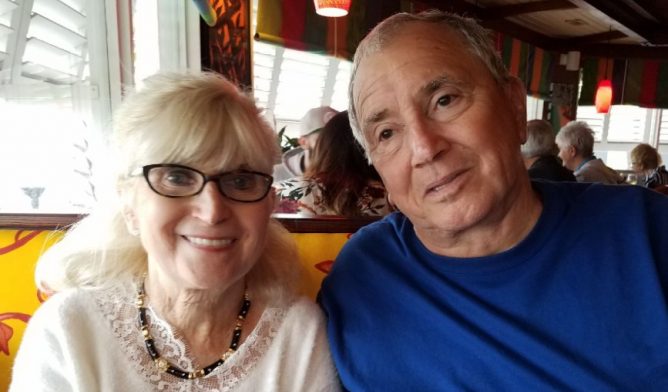 Two days after John Fiala underwent his twice-monthly treatment for pleural mesothelioma cancer, he was back on his fishing boat, landing a four-foot blacktip shark off the west coast of Florida.
That evening, he and his buddies were once again eating deep-fried shark nuggets.
"They taste like sea scallops," he said with a smile. "Sometimes we just tell people it's grouper."
Fiala is a 75-year-old mesothelioma survivor who still celebrates life every day, inspiring others after finding a promising clinical trial at the Moffitt Cancer Center in nearby Tampa.
"It's like a miracle," wife Margaret said. "It was so depressing when he was first diagnosed. But they found something that worked for him."
Fiala, a Navy veteran who served aboard the USS Saratoga in the early 1960s, was initially diagnosed with mesothelioma in May 2018 and told his cancer was too advanced for aggressive surgery. He was given six to 12 months to live.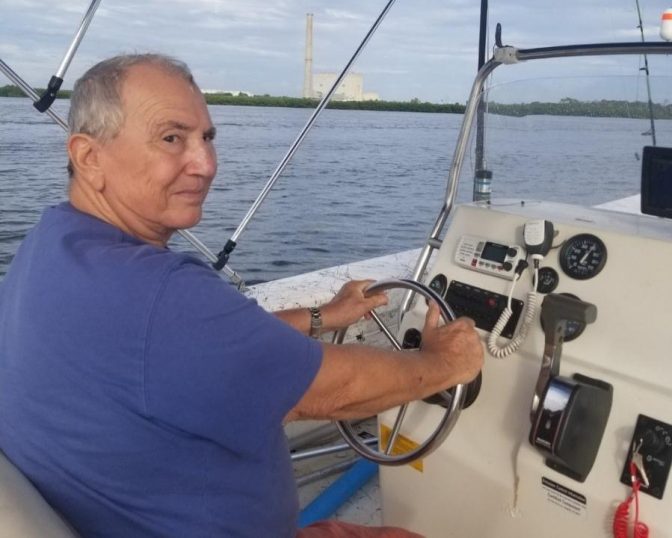 Opdivo, Cyramza Immunotherapy Combination Working
Chemotherapy stopped Fiala's tumor progression for more than nine months before things restarted with a vengeance. That left him only one viable option: A unique clinical trial using the immunotherapy combination of Opdivo (nivolumab) and Cyramza (ramucirumab).
For almost a year now, the study treatment has worked exceptionally well, enabling Fiala's immune system to fight the cancer in two different ways.
Opdivo blocks a protein that often prevents the immune system from attacking the tumors. Cyramza controls tumor growth by decreasing the blood supply it needs to metastasize.
"I'm told not everyone responds to it the same way, but for me, it's working now," Fiala said. "And the good part is, no one is telling me to lose weight anymore. I'm a little heavy, and that's all I've ever heard, lose weight, lose weight. Now if you start losing weight, that's bad. So I like it this way. I don't complain about going to treatment."
COVID-19 Pandemic Changes Health Care Routine
The all-consuming COVID-19 pandemic has altered Fiala's regular routine more than the cancer has. The executive golf course where he plays every Sunday morning — and walks all 18 holes — remains closed for now.
His daily trek to either the American Legion post or the Veterans of Foreign Wars hall, where he meets with friends regularly for breakfast, also has been stopped.
"The American Legion still makes the better pancakes," he quipped. "That place is hard to beat."
Fiala continues attending his Alcoholics Anonymous meetings, where he has participated for almost 40 years. For a short time the sessions were being held on a digital platform or a teleconference in an effort to keep people at home. Fiala endorsed the return to in-person meetings.
"There are similarities between AA and my cancer treatment. It's the same in a lot of ways. Acceptance is the bedrock to recovery," he said. "In my opinion, my AA meetings are probably more important, because if I wasn't sober, I couldn't go to treatment. And I don't want to disappoint anyone there."
Trips to Moffitt Cancer Center a Privilege
Every two weeks, much of a day is dedicated to treatment at the Moffitt Cancer Center, an hour away from Fiala's home in Pinellas County.
Blood is drawn and an exam is done. He stops at the in-house pharmacy. The two infusions are given individually, separated by a shot of Benadryl. He sees medical oncologist Dr. Ben Creelan. Margaret drives him home.
Fiala raves about the way he is treated at Moffitt and his clinical trial, approaching it like a privilege and not an obligation.
"Part of that is my time in AA. It's about living life on life's terms," he said. "Instead of saying, 'I have to go to the doctor's tomorrow,' it's 'I get to go to the doctor.' I look forward to it. I get to go golfing. I get to go boating. This is no dress rehearsal for me. It's life. That comes from 39 years of sobriety."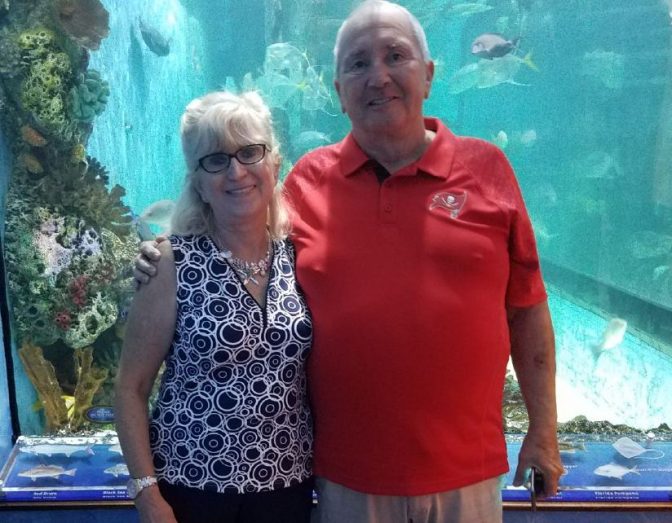 Moffitt Immunotherapy Trial Shows Promise
Moffitt is one of just four sites hosting this potentially groundbreaking clinical trial for mesothelioma. The others are the Greenebaum Comprehensive Cancer Center in Baltimore, the Karmanos Cancer Center in Detroit and the Regions Cancer Center in Minneapolis, where Dr. Arkadiusz Dudek serves as sponsor and principal investigator of the trial.
"I'm hopeful that the results [of the trial] will change the way we treat this cancer," Dudek told The Mesothelioma Center at Asbestos.com when he first opened the study in 2018. "People can be really excited about this one."
Fiala talks about treating each day like an adventure. He and Margaret both rave about the guidance they received from patient advocate Amy Pelegrin and VA-accredited claims agent Aaron Munz, both at The Mesothelioma Center.
"And another good thing about going to Moffitt, they've got a really good cafeteria," Fiala said. "Whether it's breakfast or lunch, they've got everything you could want. It's not cheap like the American Legion, but it's really good. Worth going for."
Free Mesothelioma Guide
Get Answers to All Your Mesothelioma Questions