Bell Asbestos Mines
Fact Checked
Our fact-checking process begins with a thorough review of all sources to ensure they are high quality. Then we cross-check the facts with original medical or scientific reports published by those sources, or we validate the facts with reputable news organizations, medical and scientific experts and other health experts. Each page includes all sources for full transparency.
Africa Business Pages. (2020). Turnall Fibre Cement. Retrieved from https://directory.africa-business.com/business/197f761800/Turnall-Fibre-Cement-
Reuters. (2019). Turnall Holdings Limited. Retrieved from https://www.reuters.com/companies/TURN.ZI
Superior Court of the State of Delaware. (2011, October 6). Retrieved from https://courts.delaware.gov/opinions/download.aspx?ID=162740
Federal Mogul Asbestos Trust. (2018, September 24). T&N Subfund of the Federal-Mogul Asbestos Personal Injury Trust. Retrieved from http://www.federalmogulasbestostrust.com/wp-content/uploads/2018/09/POC-Instructions-_D0181549_-FINAL-updated.pdf
Roch-Butet, L. (2015, August 4). The Last Breaths of a Dying Asbestos Mine. Retrieved from https://narratively.com/the-last-breaths-of-a-dying-asbestos-mine/
RAND. (2010). Asbestos Bankruptcy Trusts. Retrieved from http://www.rand.org/pubs/technical_reports/2010/RAND_TR872.pdf
Castleman, B. Asbestos: Medical and Legal Aspects. New York: Aspen Publishers, 2004.
The Supreme Court of New Jersey. (1986, July 31). Fischer v. Johns-Manville Corp. Retrieved from http://law.justia.com/cases/new-jersey/supreme-court/1986/103-n-j-643-0.html
U.S. District Court for the District of Columbia. (1985, March 14). McDaniel v. Armstrong World Industries, 603 F. Supp. 1337 (D.D.C. 1985). Retrieved from http://law.justia.com/cases/federal/district-courts/FSupp/603/1337/1889071/
Superior Court of New Jersey, Appellate Division. (1984, January 31). Fischer v. Johns-Manville Corp. Retrieved from https://www.leagle.com/decision/1984306193njsuper1131290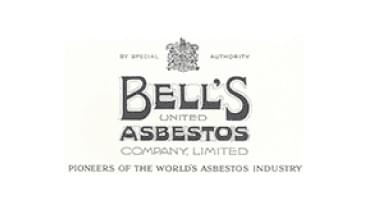 Amount in Trust: $635 million

Year Trust was Created: 2007
Written By: Matt Mauney,
Last modified: August 23, 2021
Quick Facts
Bell Asbestos Mines' History with Asbestos
For more than a century, the Canadian province of Quebec was one of the world's largest asbestos-producing regions. It began in 1876 with the opening of the Bell mine in a small town called Thetford Mines, an area rich with naturally occurring asbestos and the first to commercially mine asbestos on a large scale.
In 1936, Turner & Newall acquired the mine and used its asbestos in a product called Sprayed Limpet Asbestos and other asbestos products such as cement and textiles. Turner & Newall also brokered raw asbestos to companies around the world, with the majority of sales going to the U.S.
Sprayed Limpet Asbestos was a spray-on asbestos insulation widely regarded as one of the most dangerous asbestos products ever produced. It contained 60% asbestos, 38% cement and 2% mineral oil.
As a fireproofing agent, insulation workers applied Limpet to steel beams, girders, columns and the underside of flooring. And as an acoustical treatment, workers coated ceilings and walls with the product. In addition, HVAC workers were likely exposed to Limpet used as thermal insulation for energy-producing turbines.
Limpet caused high levels of asbestos exposure among the workers who used the product because raw asbestos fibers were mixed on-site before being sprayed onto surfaces. It was replaced by sprayed slag wool in 1976, after the U.S. banned sprayed insulation containing more than 1% asbestos.
Many workers who mined and milled asbestos at Bell Asbestos Mines, and the workers who manufactured or used products made from Bell asbestos, later developed mesothelioma and sued for compensation.
The company that acquired Turner & Newall, Federal Mogul Corporation, was forced to file for bankruptcy because of these lawsuits and established a trust fund to handle future claims.
Development of the T&N Subfund Trust
As part of Federal-Mogul's reorganization plan, a separate fund was created to handle only lawsuits against Turner & Newall, which included claims resulting from Bell Asbestos Mines.
The fund, named the T&N Subfund of the Federal-Mogul Asbestos Injury Trust, began accepting claims in August 2010. It was initially funded with $635 million.
Similar to other asbestos trust funds, the T&N Subfund offers claimants a choice of how their claims will be processed — either expedited or individual.
The expedited claims take less time, but a single, fixed payment is dispensed to all claimants regardless of exposure or health condition. Individual reviews take more time and payment amounts vary.
The current payment percentage for the T&N Subfund is 8.5%. According to a 2018 trust document, the scheduled value of a mesothelioma claim is $200,000.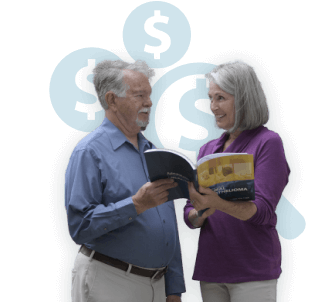 Exposed to Asbestos at Bell Asbestos Mines?
Gain access to trust funds, grants and other forms of compensation for you or your loved ones.
Asbestos Litigation Involving Bell Asbestos Mines
Bell Asbestos Mines faced a number of liabilities related to asbestos exposure. From 1932 until the late 1970s, it supplied raw asbestos fiber to many U.S. manufacturing companies.
Turner & Newall defended numerous asbestos lawsuits filed by plaintiffs exposed to asbestos during the processing or transport of raw asbestos.
Turner & Newall also faced many lawsuits related to Sprayed Limpet Asbestos, which it sold in the U.S. from 1967 until 1974.
Geneva Fischer Awarded Nearly $400,000 in Liability Case
In 1984, a New Jersey jury awarded Geneva Fischer $391,000 in her lawsuit against suppliers of asbestos materials. A number of defendants originally named in the case were narrowed to just three: Johns Manville, Bell Asbestos Mines and Celotex Corporation.
The jury found Johns Manville 80% liable and Bell 20% liable for the death of Geneva Fischer's husband, James, who died of asbestos-related lung cancer. Mr. Fischer worked with a variety of asbestos products from 1938 to 1942. Bell was ordered to pay $5,000 in compensatory damages and $60,000 in punitive damages.
Fischer's lawsuit claimed the companies failed to warn of the dangers of working with asbestos products. Fischer never wore protective equipment, nor was he given instruction on safe handling of asbestos by his employer or by the suppliers of the products, Johns Manville and Bell.
The two companies appealed the ruling, but the Supreme Court of New Jersey affirmed the judgment on July 31, 1986. Claims against Celotex Corporation were dismissed.
Major Decision Made in Washington D.C.
In 1985, the U.S. District Court for the District of Columbia denied the motions to dismiss defendants Turner & Newall, Atlas-Turner Inc. and Bell Asbestos Mines from the case McDaniel vs. Armstrong World Industries.
The motions alleged that the court lacked personal jurisdiction over the defendants, since they had not had contacts with the district for more than a decade at the time of the lawsuit.
Plaintiff Fletcher McDaniel worked as a plasterer's helper from 1950 to 1982, working at various job sites in and around Washington D.C.
McDaniel, who was diagnosed with pulmonary disease in 1983, claimed he was exposed to asbestos-containing products during his career, including Sprayed Limpet Asbestos.
Courts around the U.S. would later refine statutes of limitations for those diagnosed with asbestos-related diseases given the unusually long latency periods associated with the illnesses.
Delaware Court Grants Summary Judgement
On Oct. 6, 2011, the Superior Court of the State of Delaware granted Bell Asbestos Mines' motion for summary judgement, which is a court order ruling no factual issues remain to be tried and therefore all causes of action in a legal claim can be decided upon certain facts without the need of a trial.
Plaintiffs Robert and Carolyn Truitt sued Bell Asbestos Mines and Atlas Asbestos Co., along with other defendants that manufactured, installed, supplied or were otherwise associated with asbestos products.
Robert Truitt, who was diagnosed with asbestosis and lung cancer, reportedly used Sprayed Limpet Asbestos during his employment with the DuPont nylon manufacturing plant in Seaford, Delaware.
At the time, Bell owned Atlas, but since they later broke into separate companies, it was not clear which of the two successor corporations should be held liable for Robert Truitt's injuries.
The Superior Court of Delaware ruled that Bell was entitled to summary judgement "given the corporate identity between Bell and Atlas Turner at the time when the harm was alleged to have occurred."
Since the case did not go to trial, it was settled out of court for an undisclosed amount.
Bell's Asbestos Products & Workers at Risk
Bell Asbestos Mines produced raw chrysotile asbestos fiber.
Turner & Newall used Bell's raw asbestos to make:
Sprayed Limpet Asbestos
Asbestos insulation products
Asbestos textiles (including yarn and cloth)
Asbestos cement
Asbestos paper
Asbestos adhesives
Occupations most at risk for direct asbestos exposure from Bell Asbestos Mines were the miners and millers of chrysotile asbestos.
Limpet and other asbestos products made by Turner & Newall exposed many construction workers in addition to people who worked in facilities where Limpet was applied. Limpet was commonly found in schools, public buildings, churches, hospitals, manufacturing plants, automobile assembly plants, metal factories, power plants and oil refineries.
Many occupations were exposed to Bell's asbestos fibers and Turner & Newall's asbestos products, including:
Miners
Millers
Insulation workers
Construction workers
Carpenters
Painters
Electricians
HVAC workers
Factory workers
Power plant workers
Chemical plant workers
Refinery workers
Metal workers
Teachers
---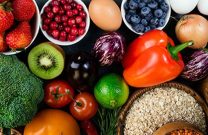 Get Free Recipes for Mesothelioma Patients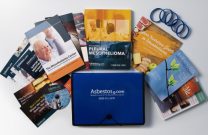 Read the Top Mesothelioma Guide for Free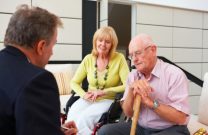 Get the Compensation You Deserve
---
Tell us what you think
Did this article help you?
How did this article help you?
What about this article isn't helpful for you?
Did this article help you?
Thank you for your feedback. Would you like to speak with a Patient Advocate?
---