Mobil Oil's Connection to Asbestos
Mobil Oil Corporation, now known as ExxonMobil, is the world's largest publicly traded international oil and gas company. The company sources, produces and sells crude oil, natural gas and petroleum products.
The company is a target for asbestos litigation because it used asbestos on equipment that processed its oil, gas and petroleum. Asbestos provided heat resistance and prevented fires on the heavy-duty equipment, which was important in the processing of flammable materials such as oil and gas.
Some Mobil Oil employees were exposed to asbestos-containing products while working for the company and later developed diseases because of the exposure. As a result, thousands of employees have filed lawsuits against the company.
Mobil Oil merged with the Exxon Corporation in 1999. ExxonMobil was the world's largest company in terms of market capitalization for much of the 1990s and 2000s, before losing the title to Apple, the consumer products maker.
Today, the ExxonMobil Corporation operates 38 oil refineries in 21 countries constituting a combined daily refining capacity of 6.3 million barrels, according to corporate records.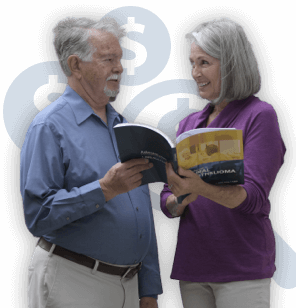 Exposed to Asbestos at Mobil Oil Corporation?
Gain access to trust funds, grants and other forms of compensation for you or your loved ones.
Get Help Now
Asbestos Litigation Involving Mobile Oil
Unlike other companies that faced thousands of asbestos lawsuits, ExxonMobil has not filed for bankruptcy. It continues to fight asbestos claims through the court system.
In 2005, ExxonMobil faced a lawsuit from the estate of James Bailey, alleging that the company's use of asbestos caused his lung cancer and subsequent death. Bailey was exposed to asbestos working for the company between 1966 and 1973 at a Texas facility. The jury awarded the estate more than $850,000 in damages.
On March 17, 2011, ship repairman Bert Minton was awarded $25 million from ExxonMobil by a Virginia jury. He claimed he developed mesothelioma after working on 17 different oil tankers, where he was exposed to asbestos during his 10 years with the company.
Learn How to Hire a Qualified Mesothelioma Lawyer
Mobil Oil's Asbestos Products & Employees at Risk
The brand-name asbestos products made by Mobil Oil included:
Armorcote Adhesive
Armorcote Cement
Dum Dum Adhesive
Dum Dum Caulk
Dum Dum Cement
Dum Dum Nail Hole
Dum Dum Masonic Adhesive
Dum Dum Masonic Cement
Mobil Oil's employees were at risk of exposure to asbestos in the following equipment:
Pipelines
Pumps
Tanks
Reactors
Furnaces
Ovens
Dryers
Boilers
Heat exchangers
Heat-generating vessels and carriers
Protective clothing
Throughout the 20th century, asbestos was considered the best insulation for containers that housed highly flammable materials such as oil or gasoline. Oil refineries used asbestos products to insulate heat-producing equipment. They also used asbestos-containing protective clothing to resist heat and fire.
For example, Mobil Oil used a line of asbestos-containing cement, caulk and adhesives called Dum Dum that it purchased from Martin Marietta (a predecessor to Lockheed Martin) in 1963. These materials were used to seal and insulate high-heat equipment.
Certain occupations held by Mobil Oil employees put them at risk of asbestos exposure.
Mobil Oil occupations at risk include:
Insulators
Metal workers
Engineers
Electricians
Chemical workers
Refinery workers
Oil tanker workers
Exposure to asbestos-contaminated equipment on a regular basis could lead to the development of lung cancer or mesothelioma. Employees who worked these jobs are encouraged to receive medical screenings for asbestos-related disease.
In 2015, a study in the British Medical Journal reported rates of asbestos-related deaths in Belgium between 2001 and 2009. According to the findings, former chemical industry workers are almost three times more likely to die of mesothelioma than the general population.
7 Cited Article Sources
The sources on all content featured in The Mesothelioma Center at Asbestos.com include medical and scientific studies, peer-reviewed studies and other research documents from reputable organizations.
How did this article help you?
What about this article isn't helpful for you?
Did this article help you?
Thank you for your feedback.
Would you like to speak with a Patient Advocate?
Last Modified September 11, 2019