Weitz & Luxenberg
Weitz & Luxenberg has served clients nationwide for decades, ranking among the nation's top mesothelioma law firms with a winning track record of more than 30 years. The firm ranks in U.S. News & World Report's National Tier 1 category of Best Law Firms for Mass Tort Litigation and Class Actions.

700 Broadway New York, NY 10003
Key Facts About Weitz & Luxenberg
Asbestos Compensation Recovered: $8.5 billion
Rankings: Rated #1 by U.S. News & World Report
Regional Rankings: NJ: Tier 1 in Mass Tort Litigation/Class Actions – Plaintiffs. NY: Tier 1 in Mass Tort/Class Actions, Personal Injury and Product Liability Litigation – Plaintiffs
Satellite Office Locations: Cherry Hill, New Jersey, Los Angeles, California, Detroit, Michigan, Long Island, New York
Nationwide Law Firm Based in New York, NY
Weitz & Luxenberg has successfully handled litigation against over 100 companies and helped more than 56,000 people take legal action. The experts at Weitz & Luxenberg have secured over $17 billion in verdicts and settlements, including more than $8.5 billion for mesothelioma patients and families.
The firm primarily works with patients and families affected by asbestos or a mesothelioma diagnosis and maintains a personal approach to legal services. The firm ranks in the top 5 law firms in the country for mesothelioma filings and has more than 85 attorneys across its multiple offices nationwide.
As one of the most trusted law firms in the country, Weitz & Luxenberg has achieved national recognition for outstanding success in asbestos litigation. According to the 2021 KCIC Industry Report, the firm handles more than 500 cases each year and was in the top three firms filing asbestos lawsuits in 2020 and 2021.
Featured In
Law Cares
Pound Civil Justice Institute
U.S. News & World Report
Better Business Bureau
Super Lawyers
The 2022 NLJ 500
Mesothelioma Verdicts and Settlements
$53 Million: Weitz & Luxenberg represented a brake mechanic who developed mesothelioma after working with automotive products made with asbestos. The firm helped secure one of the largest verdicts for a single plaintiff in the history of asbestos litigation.
$25 Million: Two workers developed cancer after using products contaminated with asbestos that were manufactured by the John Crane company. Weitz & Luxenberg proved that the manufacturer acted recklessly and without regard for safety.
$12 Million: In a recent case, Weitz & Luxenberg proved that a California resident diagnosed with mesothelioma had been exposed to asbestos from home renovation products.
Why Work with Weitz & Luxenberg
Filing a mesothelioma claim is complicated and can be stressful on top of an already devastating medical diagnosis. Experienced attorneys have proven success rates in securing compensation for patients and families affected by the pain of an asbestos-related illness.
Benefits of working with the attorneys at Weitz & Luxenberg include:
Significant compensation secured compared to less experienced law firms.
Nationwide assistance.
An extensive database of asbestos products and companies to prove your exposure.
Virtual or in-person meetings to minimize travel and treatment interruptions.
Clients have given numerous testimonials illustrating how easy working with Weitz & Luxenberg has been and the positive impact the law firm has had on their lives.
I want to thank you for the care and understanding you have shown to us during the very difficult past two years. You presented the case and facts in such a way that assured John's dignity and integrity. Your skill and expertise have brought the lawsuit to a very successful conclusion.
With all the loss of my quality of life due to my problems from asbestos, the awards from your efforts make life so much better. And it's providing a nest egg for my wife for after I'm gone. Thank you.
Thank you for all your hard work. You can never put a price on a person's life. I know my husband would be happy you're giving me some security for the rest of my life.
Client testimonials such as these speak to the legal expertise and compassion that have led to billions of dollars in rewards for those affected by asbestos-related illnesses.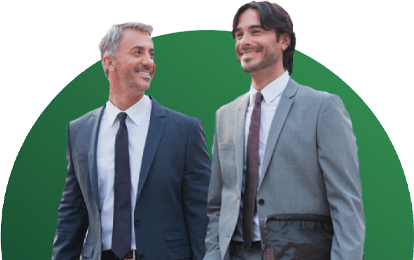 Find a Mesothelioma Attorney
Get help finding a top attorney who can get you the compensation you deserve.
What It's Like Working with Weitz & Luxenberg
Consultations are free at Weitz & Luxenberg. You'll meet with a dedicated team of attorneys, investigators and support staff who will handle your case, allowing you to focus on what matters most. They'll get the answers needed to win without disrupting vital treatment appointments or grieving time after losing a loved one.
During the discovery process, the experts at Weitz & Luxenberg will use sophisticated resources and technology to identify when and where you were exposed to asbestos.
Fees are on a contingency basis, so you won't owe anything upfront. Weitz & Luxenberg receives no fees unless the firm obtains a verdict or settlement in your favor.
A judge or jury may determine a trial result. While some cases end in a settlement within a few months, more complex claims may take a year or more.
With 30 years of asbestos litigation experience, Weitz & Luxenberg has learned to prioritize flexibility, ensuring client comfort and ease. By partnering with their team, you can expect one of the nation's largest and most successful law firms to support you at every step.