WT1 Protein
Fact Checked
Our fact-checking process begins with a thorough review of all sources to ensure they are high quality. Then we cross-check the facts with original medical or scientific reports published by those sources, or we validate the facts with reputable news organizations, medical and scientific experts and other health experts. Each page includes all sources for full transparency.
Medically Reviewed
A medical doctor who specializes in mesothelioma or cancer treatment reviewed the content on this page to ensure it meets current medical standards and accuracy.
This Page was Medically Reviewed By
WT1 is a protein commonly found in mesothelioma cells. Mesothelioma specialists look for WT1 during the diagnostic process. Researchers are working on immunotherapy techniques that target WT1.
Page Topics
Proteins are important building blocks of cells. Special proteins called transcription factors regulate DNA expression by turning genes on and off. The WT1 protein plays a role in the development of the kidneys, reproductive organs and other parts of the body.
The WT1 protein is created by the WT1 gene. This gene is abnormally expressed in many types of cancer, leading to high levels of the protein in cancer cells.
WT1 is useful for cancer diagnosis, and it may be useful for developing new cancer treatments.
WT1 Fast Facts
Protein used in immunohistochemistry
Expressed in almost all epithelioid mesothelioma cases
Less useful for identifying sarcomatoid mesothelioma
Cancer vaccine being tested in clinical trials
The process of diagnosing mesothelioma is complex because mesothelioma tumors often resemble more common types of cancer. Looking at which proteins are expressed in cells helps doctors figure out where cancer originally developed in the body.
This diagnostic technique is called immunohistochemistry. WT1 is one of the most useful markers for identifying mesothelioma.
WT1 may also play a role in making mesothelioma cells resistant to chemotherapy, according to a 2017 study in Pathology & Oncology Research. When researchers deactivated WT1 in laboratory mesothelioma cells, their chemoresistance was suppressed.
WT1 may provide the basis for effective immunotherapy treatments for mesothelioma cancer.
Researchers have experimented with a cancer vaccine and a gene therapy that use WT1 as a target.
WT1 as an Immunohistochemical Marker for Mesothelioma
The International Mesothelioma Interest Group (IMIG) identifies WT1 as one of the most useful markers for mesothelioma diagnosis. According to their 2012 guidelines, mesothelioma tumors test positive for WT1 in 70 to 95 percent of cases.
Lung carcinomas and adenocarcinomas rarely express WT1, which makes this marker useful for confirming a pleural mesothelioma diagnosis. It is also useful for diagnosing peritoneal mesothelioma in men.
A 2014 study in Clinical & Translational Oncology suggests WT1 is associated with a better prognosis. The researchers reviewed 52 pleural mesothelioma cases and found patients with WT1-positive tumors tended to have longer survival times.
The WT1 protein is not useful for diagnosing peritoneal mesothelioma in women. This is because gynecologic cancers can also test positive for it. In addition, mesothelioma of the sarcomatoid cell type often does not express WT1.
Because of these limitations, doctors must check other mesothelioma markers such as calretinin and D2-40. They also check markers that should test negative in mesothelioma, to rule out more common forms of cancer.
---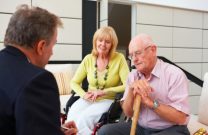 Get the Compensation You Deserve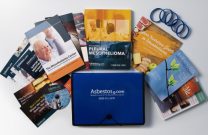 Learn About Top Mesothelioma Treatments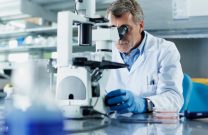 Immunotherapy & Mesothelioma Clinical Trials
---
Tell us what you think
Did this article help you?
How did this article help you?
What about this article isn't helpful for you?
Did this article help you?
Thank you for your feedback. Would you like to speak with a Patient Advocate?
---