Asbestos Exposure & Bans
NORD Promotes Rare Disease Day for Mesothelioma, Other Illnesses
Fact Checked
Our fact-checking process begins with a thorough review of all sources to ensure they are high quality. Then we cross-check the facts with original medical or scientific reports published by those sources, or we validate the facts with reputable news organizations, medical and scientific experts and other health experts. Each page includes all sources for full transparency.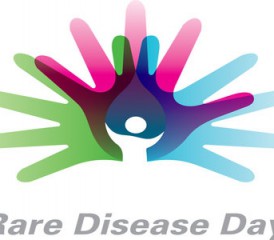 Supporters of Rare Disease Day USA will celebrate for the fourth year in a row in the United States, this time on Leap Day, February 29.
The day of advocacy is designed to promote awareness of rare diseases as a global concern.
Events, initiatives and activities will be taking place at various locations across the country, while many European countries are also hosting similar events. Rare Disease Day occurs annually on the last day of February.
The group responsible for organizing this event in the United States is the National Organization for Rare Disorders, or NORD, which has managed it since the event's inception in 2009. A rare disease is considered any condition in which fewer than 200,000 Americans are afflicted with.
This includes diseases ranging from well-known conditions like Parkinson's Disease to lesser known cancers like mesothelioma, along with approximately 7,000 other disorders that are covered under this label.
Some of these conditions are considered non-fatal and may not affect a patient' quality of life, while others are deadly with few treatment options. Mesothelioma, for example, is an aggressive cancer that typically provides a life expectancy of four to 18 months after diagnosis.
This cancer of the lining of the lungs is primarily caused by asbestos exposure. Mesothelioma falls well below the threshold for the rare disease classification, affecting approximately 3,000 people per year.
NORD estimates that approximately 30 million Americans have been diagnosed with a rare disease. The Rare Disease Day USA event aims to maximize the advocacy that is dedicated to rare disorders. Events will be held all over the country, some of which may be in your community.
For Rare Disease Day USA, NORD provides a list of suggested activities that can be performed to further the event's mission, including writing your Congressman, blogging and email friends and family members, participating in local events, buying Rare Disease Day merchandise or helping to create a database of rare disease experts.
Previous Successes of Rare Disease Day USA
During the short history of this event, a lot has been accomplished. On Rare Disease Day 2011, more than 11,000 people connected with the event online via social media channels. Many of the people shared personal stories of their experience with rare diseases.
The National Institute of Health hosted an all-day conference that allowed companies and public agencies to discuss research and development of treatments for rare diseases, via a symposium. Media coverage was broad, ranging from online mentions in Yahoo! Health, WebMD and others, in addition to TV and radio coverage, like on the Dennis Miller Show.
In 2010, the event received more than 350 groups that signed on as official partners. More than 40 state governors issued proclamations for Rare Disease Day.
Social media engagement was rampant with over 3,700 people connecting with the organizations. Again, patients shared stories that further emphasized the magnitude and need for treatments and advocacy for rare disorders.
Back in 2009, the first year that Rare Disease Day was held in the USA, the event still managed to reach some early accomplishments. About 200 organizations were added as official partners, governors issued proclamations and the event received media coverage on newspapers, websites, blogs and local press.
Treating Rare Diseases
Part of the mission of Rare Disease USA is not only to bring awareness to the general public about the 30 million Americans living with rare diseases, but to also to advocate for the proper treatments and research funding required to help this population. The struggles of patients of rare diseases differ greatly from patients of more common diseases.
In many cases, fewer treatment options exist for rare diseases like mesothelioma because companies have not invested in research and development, or R&D of treatments for rare diseases. The economics simply haven't favored it.
For years, drug manufacturers and biopharmaceutical companies had limited incentives to conduct research and produce treatments for the small population of 200,000.
The market size and potential profits didn't warrant the investment. However, thanks to the passing of the Orphan Drug Act of 1983, drug manufacturers are incentivized to conduct research on and produce drugs that treat rare diseases and disorders, including mesothelioma. To provide a broader lens of how big the problem is, NORD estimates that one in 10 Americans suffer from a rare disease.
Free Mesothelioma Resources
Get Access to Free Resources for Patients & Loved Ones