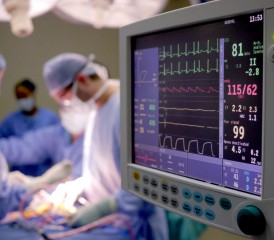 Trimodal treatment of malignant pleural mesothelioma will improve survival time significantly, according to a recent retrospective study from the University of Washington Medical Center in Seattle.
The approach includes surgery, chemotherapy and radiation, and it provides a clear contrast to a less aggressive treatment plan that many patients still pursue.
Patients using the trimodal therapy in the study had a median survival of 14.6 months after diagnosis. Patients treated with less than the three options had a median survival of only 8.6 months.
"The study validates some of the work we've been doing here," Dr. Shilpen Patel, thoracic radiation oncologist at the medical center, told Asbestos.com. "When patients are appropriately selected, they will benefit from aggressive treatment."
The study, published in the American Journal of Clinical Oncology, described the treatment practices from 1980 and 2011 on 78 patients with pleural mesothelioma.
University of Washington a Leader in Cancer Care
The Cancer Care Alliance at the University of Washington Medical Center (UWMC) ranks fifth place nationally in the 2015-16 U.S. News and World Report standings for Best Hospitals for Cancer Care. It typically treats 25-30 pleural mesothelioma patients annually. Many had worked in the shipyards throughout the Seattle area.
"We're always trying to find better ways to attack this disease," Patel said. "And part of that is knowing which patients will benefit the most from aggressive treatment. That's why it's so important to find a center with experience in treating this disease."
The survival advantage of patients undergoing trimodal treatment was distinct at every stage. Almost 90 percent lived for at least a year, compared to just 25 percent of those who did not receive the trimodal treatment.
Mesothelioma Survival Rates Can Double
The two-year survival rate was 40 percent — doubling the rate of those who did not receive the trimodal regimen. There was a five-year survival rate of 15 percent for those receiving the treatment, but only 5 percent for those who did not receive it.
Most of the patients in the study were male, white and smokers with a median age of 59 at the time of diagnosis. Mesothelioma tumors were predominately epithelioid cell type.
Only 35 of the 78 patients in the study received the trimodality treatment, and the majority of those underwent an extrapleural pneumonectomy (EPP), the most aggressive surgery possible, followed by radiation.
Patel said that the trimodal approach is not always the best treatment for patients. In fact, patients who receive trimodal therapy are more likely to have good prognostic factors such as early diagnosis and epithelioid cell type.
He emphasizes a personalized approach to therapy when talking with a patient.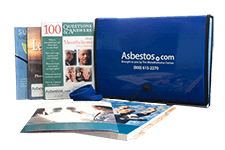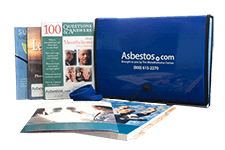 Personalized Cancer Treatment
"Each case of mesothelioma is different, and you need an in-depth, straightforward conversation with a patient. Just lay out the pros and cons," he said. "Some may say, 'I've lived a good life. I don't want to go through that kind of aggressive therapy.' It's not easy to go through. Others will want to be as aggressive as possible. There are a lot of variables involved."
Of the 78 patients in the study, 48 received some type of radiation therapy, which proved an effective treatment. The two-year survival rate of those receiving radiation was 40 percent, compared to 10 percent for those who did not. And those who received neutron radiation had an inferior survival rate than those who had non-neutron radiation therapy.
The difference with chemotherapy treatment was not as dramatic. The two year survival for those getting just chemotherapy was 25 percent, compared to 15 percent for those who did not.
"Patients are partners in medicine now, more than ever before," Patel said. "And that means having frank discussions and laying out the data…You don't want to give unnecessary therapy to someone who won't benefit. It has to be personalized. With that, we're making progress."