WT1 Vaccine Nears Approval as Second-Line Mesothelioma Treatment
The WT1 vaccine moves closer to becoming the first FDA-approved, second-line treatment for malignant pleural mesothelioma.
Kicking off this summer, the phase III clinical trial is expected to build on the recent, impressive success of a phase II trial that helped the vaccine obtain the U.S. Food and Drug Administration's orphan drug designation.
"We don't want to overpromise at this point, but this could be quite exciting," Dr. Andres Gutierrez, chief medical officer for Sellas Life Sciences Group, the biopharmaceutical company developing the vaccine, told Asbestos.com. "We believe we are on the right track."
The earlier, double-blind placebo-controlled trial included 40 patients with mesothelioma who already had completed first-line, multimodal treatment.
Those receiving the WT1 vaccine had a median overall survival of 21.4 months, according to recently published data. Those receiving the placebo had a median overall survival of 16.6 months. The median progression-free survival was 11.4 months for those getting the vaccine, compared to 5.7 months for the control arm.
"We believe the vaccine can help prolong control of this disease, prolong survival time," said Dr. Angelos Stergiou, chairman and chief executive officer at Sellas. "That's our aim, to establish the beneficial effect through this next trial. This vaccine is well-tolerated and capable of inducing a robust immune response. We're all very encouraged."
Expecting More Impressive Results
Although the previous trial outcome was impressive, Stergiou expects the next trial to produce even better results. Researchers limited the phase II trial to just six vaccine injections — one every two weeks for each patient.
The next trial protocol will include up to 12 vaccinations and possibly more booster injections, doubling the treatment period and increasing the intensity of the vaccine.
When administered previously to patients with acute myeloid leukemia (AML), researchers used the WT1 booster vaccine for up to 12 months. The extended use sparked a considerable survival extension. An upcoming phase III trial for AML will be extended to 19 months.
"There is reason to believe that doing these booster injections will potentially provide longer survival times for mesothelioma patients," Stergiou said. "If patients receive seven, eight, nine, 12 or even more vaccinations, our hypothesis is that they will do better than only getting six. The increase keeps the immune system active."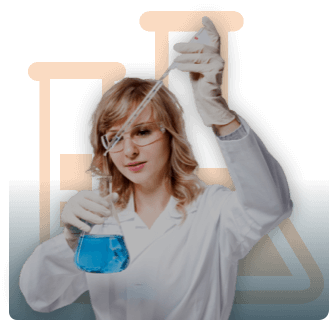 Clinical Trials for Mesothelioma Patients
Find mesothelioma clinical trials near you and learn how to sign up.
Researchers are currently testing the WT1 vaccine on various cancers, including multiple myeloma, ovarian cancer and glioblastoma multiforme (a fast-growing brain cancer), and at different clinical stages.
WT1 vaccine, also known by its generic name of galinpepimut-S, includes modified peptide chains that induce a powerful T-cell immune response against the WT1 antigen, which generally is not expressed in normal cells. The WT1 antigen appears in a number of cancers, including mesothelioma, where it is used in the diagnostic process.
WT1 May Provide Treatment for Majority of Mesothelioma Patients
Almost all mesothelioma patients express the WT1 antigen, which would allow a majority of patients to potentially benefit from the vaccine. Research shows the vaccine is especially effective as an enhancement to treatment, mostly in preventing recurrence after first-line therapy such as chemotherapy, surgery and radiation. The drug is designed to destroy residual tumor cells and complement existing therapies. Sellas officials hope to establish the drug's effectiveness on cancers in remission and provide immune surveillance for recurrent tumors such as mesothelioma. Recurrence is a major problem with mesothelioma, a rare, aggressive and incurable cancer. The lack of an approved second-line therapy, which is used after standard therapies fail, accentuates the importance of developing the WT1 vaccine. Dr. Anne Tsao, director of the mesothelioma program at MD Anderson Cancer Center in Houston, told Asbestos.com in an earlier interview the results of the multicenter, phase II clinical trial encouraged her.
Orphan Drug Designation Is Key
"It's fair to say that physicians, as well as the patients, are eager for something to help these patients after first-line therapy," Stergiou said. "We believe we will put together a robust clinical program in place to give this cancer vaccine the best chance to succeed." The orphan drug designation is designed to encourage the drug development for rare diseases and conditions. It provides incentives, such as tax credits, exemptions from FDA user fees, and short-term market exclusivity, if the designation is eventually approved. The vaccine will be a key topic of discussion May 1-4 at the International Conference of the International Mesothelioma Interest Group in Birmingham, U.K. "The data, to this point, has been extraordinarily encouraging," Stergious said. "We are now looking into all regulatory and developmental options to make this WT1 available as soon as possible to those in need. This cancer vaccine is truly exciting."

Connect with a Mesothelioma Doctor
Find a Top Specialist Near You
Get Help Now
1 Cited Article Sources
The sources on all content featured in The Mesothelioma Center at Asbestos.com include medical and scientific studies, peer-reviewed studies and other research documents from reputable organizations.