Johnson & Johnson Knew of Asbestos in Baby Powder for Decades
Investors responded negatively to an extensive report Friday that Johnson & Johnson knew for decades that its iconic baby powder could be contaminated with asbestos fibers but failed to warn the public or inform regulators.
Shares of Johnson & Johnson stock dropped by 10 percent Friday, its worst loss in almost two decades, dealing the company a serious financial setback.
Reuters News Service detailed internal documents, company memos and extensive conversations that contradicted previous claims by Johnson & Johnson that its Shower to Shower and Baby Powder products were beyond reproach.
Johnson & Johnson already is facing more than 11,000 plaintiffs contending its baby powder was causing cancer. Most of the cases involve ovarian cancer, but a small percentage relate to mesothelioma cancer, which is caused almost exclusively by asbestos.
Wave of Lawsuits Against J&J Expected in 2019
In court proceedings, J&J has filed thousands of documents in various trials, but most were deemed confidential and unavailable to the public.
The Reuters report included the most comprehensive, damaging collection of data to date, including trial reports, courtroom testimonies and previously unavailable documents.
An even bigger wave of lawsuits is expected in 2019 stemming from the report.
Talc, the softest naturally occurring mineral in the world, is used in a variety of consumer and industrial products, including Johnson & Johnson Baby Powder. When mined, talc often is found close to asbestos, which can cause cross contamination.
Internal documents that Reuters reviewed included efforts by Johnson & Johnson to influence scientific research on the health effects of talc and hinder regulators to limit asbestos in talc products.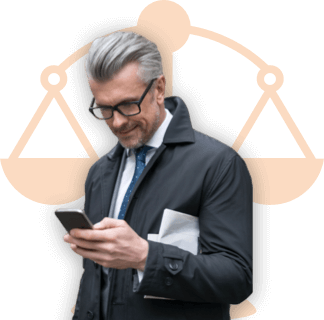 Get Connected to an Asbestos Lawyer
If you think you were exposed to asbestos using talc, we can help match you with an attorney. Get the compensation you deserve.
Talc Added $420B to J&J's Revenue
J&J, which is based in Brunswick, New Jersey, is the world's largest marketer of talc products. Its sales, according to Reuters, outpace those of all competitors combined.
According to Johnson & Johnson's latest stockholder report, talc contributed to just $420 million of the company's $76 billion in revenue for 2017.
According to the company's latest quarterly report, the talc cases amount to 10 percent of all its pending personal injury lawsuits.
Until now, results from lawsuits earlier this year — which have been mixed — had not dampened Johnson & Johnson's standing in the financial world.
Until Friday, the stock price had risen 6 percent for 2018, ahead of the Dow Jones Industrial Average.
J&J Talc-Related Cases in 2018
Some highly publicized J&J cases this year include:
Through each trial, Johnson & Johnson executives have maintained that their products do not contain toxic asbestos.
"This is all a calculated attempt to distract from the fact that thousands of independent tests prove our talc does not contain asbestos or cause cancer," Ernie Knewitz, vice-president of global media relations at Johnson & Johnson, told Reuters. "Any suggestion that Johnson & Johnson knew, or hid, information about safety of talc is false."

Free Mesothelioma Resources
Get Access to Free Resources for Patients & Loved Ones
Get Help Now
1 Cited Article Sources
The sources on all content featured in The Mesothelioma Center at Asbestos.com include medical and scientific studies, peer-reviewed studies and other research documents from reputable organizations.