Insulators
Fact Checked
Our fact-checking process begins with a thorough review of all sources to ensure they are high quality. Then we cross-check the facts with original medical or scientific reports published by those sources, or we validate the facts with reputable news organizations, medical and scientific experts and other health experts. Each page includes all sources for full transparency.
Scientifically Reviewed
An occupational scientist or another expert who specializes in occupational hazards reviewed the content on this page to ensure it meets current scientific standards and accuracy.
This Page was Scientifically Reviewed By
Insulators are employed in a number of fields, but they are primarily responsible for installing and replacing materials used to insulate buildings to help control and maintain temperature inside. Although they generally work indoors in residential and industrial settings, they also work on ships and machinery for a variety of occupations.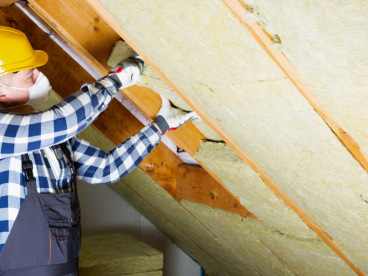 Page Topics
Quick Facts
Insulation workers typically determine the amounts and types of insulation needed and the methods of installation, based on factors such as location, surface shape and equipment use. They fit insulation around obstructions, shape insulating materials and protective coverings as required, and install sheet metal around insulated pipes with screws to protect the insulation from weather conditions. They also measure and cut insulation for covering surfaces using tape measures, handsaws, knives and scissors, and they seal or finish insulated surfaces or access holes with plastic covers, canvas strips, sealants, tape, cement or asphalt mastic.
Insulation reduces the cost of heating and cooling by more than 40 percent. It can be used for sound reduction and energy efficiency, and insulation is the simplest and most cost-effective way to reduce energy use and greenhouse gas emissions.
Although insulation has many benefits today, it posed serious health risks for insulators who worked between the 1930s and the 1970s.This is because toxic asbestos, known for its ability to retain temperature, was used in just about all insulation manufactured during that time. Current insulators may still be at risk of exposure if they work with or around buildings, structures or machinery that contain asbestos insulation that was manufactured prior to the 1980s.
In 2016, a Swedish study published in Epidemiology and Health reported the incidence of asbestos-related cancer in workers between 1961 and 2009. The rate of pleural mesothelioma for insulators was more than ten times higher than the rate for the general population.
Insulator Products and Locations
Asbestos insulation is most commonly used in attics, ceilings, floors, pipes, walls, roofs and basements of residential and commercial construction and shipbuilding.
Attic: Attic insulation was a common source of asbestos insulation. Zonolite insulation is one of the most recognized asbestos insulation brands, which was primarily used in attics. Heating, ventilation and air conditioning systems located in attics were often insulated with asbestos.
Pipe: Pipe insulation or pipe covering was often used to control the temperature of hot pipes, especially in shipbuilding, and it remains one of the most common ways workers are exposed to asbestos today.
Block: Block insulation was applied to concrete blocks of homes, apartments and other buildings as a way to maintain hot and cold temperatures.
Wall: Wall insulation is the most effective way to insulate and control the temperature inside a home or building, and as a majority of wall insulation contained asbestos, this type of insulation is highly hazardous.
Spray-Applied: Spray-applied insulation is a simple, inexpensive way to provide thermal insulation in attics, walls, ceilings and other spaces. Unfortunately asbestos was a common additive in spray-applied insulation before regulations limited its use. In 1990, NESHAP prohibited the spray-on application of materials containing more than 1 percent asbestos unless it was encapsulated with a bituminous or resinous binder during spraying.
Valve Insulation Jackets: This asbestos insulation product was used for boilers, flanges, pipe work, expansion joints and other temperature-sensitive equipment. They were typically used in industrial or commercial settings, although the energy efficiency they provided made them a useful tool in residential and public facilities as well.
Occupational Exposure for Insulators
Asbestos insulation was the biggest source of asbestos exposure for insulators throughout the 1900s. It was used in homes, buildings, ships, cars and manufacturing facilities, just to name a few. If insulation was needed, asbestos was used. Unfortunately, this meant that insulators were heavily exposed to asbestos on a daily basis. Because of its composition, asbestos becomes dangerous when pieces of it break away and float in the air. This is because even a tiny amount is comprised of tens of thousands of microscopic fibers.
When covering a steam pipe, for example, insulation workers measure and cut sections of insulation to the proper length, stretch it open along a cut that runs the length of the material and slip it over the pipe, releasing asbestos fibers in the fitting process. They then fasten the insulation with asbestos-containing adhesive, staples, tape or wire bands. Sometimes, they wrap a cover of aluminum, plastic or canvas over it and cement or band the cover in place.
Asbestos pipe insulation that is found today is usually old, crumbly and therefore hazardous and likely to disperse asbestos fibers. Once these fibers are inhaled, many are expelled, but some can become lodged in organ tissues and remain there throughout life. The accumulation of fibers can cause inflammation and scarring that may lead to the development of mesothelioma cancer and other asbestos-related illnesses.
Loose-fill attic insulation presented some of the greatest risks for exposure. Zonolite – a loose-fill insulation made of asbestos-contaminated vermiculite from the infamous mine in Libby, Mont. – was used for decades to insulate millions of American homes. Although all vermiculite does not consist of asbestos, Zonolite insulation was tainted with asbestos. When insulators installed, repaired or replaced attic insulation prior to the 1980s, they were heavily exposed to asbestos fibers.
In good condition, valve insulation jackets pose little risk, but as the jackets wear down through everyday wear and tear, asbestos fibers can become airborne. Valve insulation jackets in older buildings pose the most exposure risk.
When asbestos-containing wall insulation was inserted directly behind drywall between the studs, it had the potential to rip and tear, exposing asbestos fibers to workers. This type of insulation usually came in a roll and sometimes required cutting so it could fit, further increasing the risk for asbestos exposure.
Scientific Studies Involving Insulators
A study published in the British Journal of Industrial Medicine involving 162 men working as insulators in Belfast during the year 1940 found that there was a marked excess of deaths among these workers from asbestos-related diseases such as lung cancer and mesothelioma cancer. The men in the study were aged between 16 and 66 and some had worked as an insulator for up to 35 years.
According to another study, which was published in Environmental Health Perspectives, insulators of one U.S. Navy shipyard in Japan who directly handled asbestos-containing materials experienced a higher lung cancer mortality rate. The study also noted that asbestos products remained present in the shipyard until at least 1979. Insulators who worked at this facility until that time have an increased risk of developing lung cancer, asbestosis, mesothelioma or other asbestos-related diseases.
In 1990, Dr. Irving J. Selikoff and H. Seidman reported the decline in death cases among insulation workers associated with reduction in asbestos exposure between 1967 and 1986. There was a significant decline in the death rate from lung cancer, peritoneal mesothelioma and asbestosis in men with less than 40 years of exposure.
Additional extensive research conducted by Irving during the 1960s on the occupational effects of asbestos exposure showed that more than 80 percent of asbestos insulation workers with 20 years of experience in the trade developed asbestosis. The risk of lung cancer was 90 times greater if the worker smoked. Approximately 40 percent of the workers' deaths were attributable to asbestos exposure.
Asbestos Exposure Lawsuits Involving Insulators
The following asbestos lawsuits involve insulation workers who developed asbestos-related diseases as a result of working with contaminated insulation materials.
Borel v. Fibreboard Paper Products Corporation
One of the first successful lawsuits brought against an asbestos product manufacturer was filed in 1973 and it involved Clarence Borel, who installed asbestos insulation and had developed a serious asbestos-related disease. Borel, a husband and father of six children, worked in the shipyards and oil refineries along the Texas-Louisiana border. He insulated steam pipes, boilers and other high-temperature equipment using asbestos-laden products.
By the mid-1960s, long-term, constant exposure to asbestos began to weaken Borel's lungs, causing him chest pain and making it difficult for him to breathe. In the winter of 1969, he was diagnosed with an advanced case of asbestosis.
That spring, Clarence filed a workers' compensation claim for injuries suffered on the job. He eventually settled the claim for a little more than $13,000. In the fall of '69, he visited Ward Stephenson, a lawyer, about seeking further compensation in the courts to pay for ongoing medical care and to provide for his family. Stephenson filed a lawsuit in the Eastern District of Texas against 11 asbestos manufacturers across the United States, seeking $1 million in damages.
Before the final deposition was made, Borel died of mesothelioma in June 1970, and the court found in favor of his widow.
Karjla v. Johns Manville Products Corp.
John A. Karjala filed a lawsuit in 1971 against several manufactures of asbestos insulation charging that their products were the cause of his declining health. Karjala began working as an installer of asbestos insulation in 1948. Between then and June 1966, when he quit his job, Karjala was exposed to great quantities of asbestos dust.
In 1959, Karjala began to feel a shortness of breath, congestion, a loss of appetite and general weakness. Suspecting that he might have tuberculosis, he had his chest X-rayed, which showed no evidence of tuberculosis. In early 1963, Karjala entered a hospital for disc surgery. In the course of his treatment, a tumor was discovered on his right lung. This tumor was removed in May 1963. The shortness of breath nevertheless continued, and even such routine activities as walking up and down stairs became strenuous for Karjala.
After coughing up blood in June 1966, Karjala visited his doctor. Following an examination of his body and of X-ray photographs taken of his lungs, Karjala was told that he had asbestosis and that he should quit his job. He did so, but his health steadily declined and he filed a lawsuit. All defendants except Johns Manville were subsequently dismissed by stipulation.
Karjala was awarded $200,000 for damages sustained as a result of contracting asbestosis from the use of several asbestos products.
Manufacturers Who Made Products Used by Insulators
The following companies manufactured asbestos products used by insulators and may have been involved in asbestos litigation: A. P. Green Industries, A C & S, C. E. Thurston & Sons, Certainteed Corporation, Combustion Engineering, Crown Cork and Seal, EaglePicher, GAF Corporation, Kaiser Aluminum, Ehret Magnesia, National Gypsum Company, Nicolet/Keasbey & Mattison, Pacor Incorporated, Rock Wool Manufacturing, Shook & Fletcher, The Flintkote Company, Unarco and Western MacArthur.
Armstrong World Industries/ Fibreboard Paper Products Corporation, Johns Manville, Owens Corning/Fibreboard, Owens-Illinois, Garlock, Celotex and W.R. Grace & Company have been involved in asbestos litigation for exposing workers.
---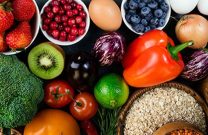 Get Free Recipes for Mesothelioma Patients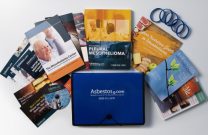 Read the Top Mesothelioma Guide for Free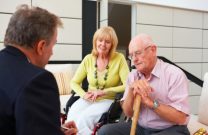 Get the Compensation You Deserve
---
Tell us what you think
Did this article help you?
How did this article help you?
What about this article isn't helpful for you?
Did this article help you?
Thank you for your feedback. Would you like to speak with a Patient Advocate?
---