Steel Mill Workers
Fact Checked
Our fact-checking process begins with a thorough review of all sources to ensure they are high quality. Then we cross-check the facts with original medical or scientific reports published by those sources, or we validate the facts with reputable news organizations, medical and scientific experts and other health experts. Each page includes all sources for full transparency.
Scientifically Reviewed
An occupational scientist or another expert who specializes in occupational hazards reviewed the content on this page to ensure it meets current scientific standards and accuracy.
This Page was Scientifically Reviewed By
The image of a steel worker in America is that of someone who holds one of the country's hard-core jobs, someone who tolerates a dirty, high-temperature work environment to produce heavy metal parts used to construct buildings, bridges, cars and all manner of other products. The steel mill is an industrial plant that manufactures steel, an alloy of iron and carbon. The mill takes mined coal and iron ore and combines them chemically to fabricate molded and rolled or cast products.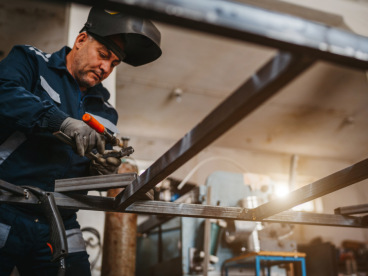 Page Topics
Quick Facts
Steel mill workers employ two basic manufacturing processes: the Electric Arc Furnaces process and the Basic Oxygen Furnace process. The Electric Arc process produces hot-rolled shapes, including wide-flange sections, angles and channels. The Basic Oxygen Furnace process produces slabs, beams and billets.
Working in a steel mill comes with inherent risks, including one that is not so obvious. Because asbestos was used in steel mills as a common insulation material from the 1940s through the end of the 1970s, workers were exposed to this toxic material while performing their daily tasks. If they are using equipment or working in buildings built before the 1980s, asbestos exposure remains a danger.
A 2015 British Medical Journal study reported asbestos-related deaths in Belgian workers. Based on data from 2001-2009, metal manufacturing workers are almost three times more likely to die of mesothelioma than the general population.
Jobs at steel mills fall under the categories of laborers, foremen and supervisors.
The various types of laborer jobs, which are most commonly exposed to asbestos, include:
Pipefitter: A pipefitter lies out, installs, maintains and repairs all types of pipelines, fittings and fixtures in plant maintenance and construction.
Machinist: A machinist sets up and operates all types of machine tools and performs all types of layout, fitting and assembly work.
Boilermaker: A boilermaker lies out, fabricates, assembles, erects and makes repairs for all types of structural, boiler and plate work. A boilermaker lies out, fabricates, assembles, erects and makes repairs for all types of structural, boiler and plate work.
Welder: A welder performs welding, brazing and cutting on any type of metal.
Blacksmith: A blacksmith forges, hammer-welds and heat-treats iron and steel materials in the construction, maintenance and repeal of plant equipment.
Millwright: A millwright inspects, repairs, replaces, installs, adjusts and maintains all mechanical equipment in a major unit or assigned area.[/li]
Bricklayer: A bricklayer performs masonry work in plant maintenance and construction.
Motor Inspector: A motor inspector inspects, repairs, replaces, installs, adjusts and maintains all electrical equipment in a major unit or assigned area (mechanical repairs to cranes and other electrical services).
Conductor: A conductor directs the movement of cars on general plant switching and assures that all freight is dispatched to its proper destination.
After World War II, the U.S. steel industry faced competition from Japanese and European producers, but U.S. steel production has remained steady since the 1970s. In 2010, the ThyssenKrupp steel mill, located in Alabama, became the largest and most technologically advanced steel plant in the U.S.
Steel Mill Products and Locations
Steel mill workers were exposed to different types of asbestos products such as:
Machinery and Equipment Insulation: Asbestos was used to insulate equipment including, ovens, hot blast stoves, furnaces, rolling mills, tanks, boilers, cranes, molding boards and steam pipes. Use of asbestos was also found in gaskets in machinery and brake lining for cranes.
Protective Clothing: Asbestos-containing materials were used in protective clothing such as gloves, aprons, coveralls and facemasks. Employees who worked with furnaces and stood along the paths where molten metal flowed wore asbestos coats and leggings during the casting process.
Construction Products: Asbestos-containing material used in some parts of the steel mills include refractory bricks on hot tops, floor tiles and ceiling tiles, liner boards and asbestos blankets used for covering ladles, which were often discarded on the pouring pit floor.
Occupational Exposure for Steel Mill Workers
Regardless of the type of steel mill worker, their exposure to asbestos was usually the result of direct handling machinery, equipment and material in the process of manufacturing steel.
Asbestos insulation used in an abundance of steel mill equipment such as, ovens, hot blast stoves, furnaces, rolling mills, tanks, boilers, cranes, molding boards and steam pipes helped prevent fires and burns, but the fibers it released were toxic. Workers would inhale these asbestos fibers as they became involved in the process of manufacturing steel, including feeding the vessels scrap metal by a crane, controlling machinery to then melt the scrap metal and adding other metal to give it the required chemical composition.
As with the basic oxygen process, oxygen is then blown into the furnace to purify the steel, and lime and fluorspar are added to combine with the impurities to form slag. Samples are then taken and the furnace is tilted to allow the slag, which is floating on the surface of the molten steel, to be poured off. The furnace is then tilted in the other direction and the molten steel poured into a ladle, where it either undergoes secondary steelmaking or is transported to the caster.
As workers became involved in the steel making process, the fibers from the machinery would become lodged in the area of the lungs, often causing scarring. In some cases, tumors would form and workers would eventually be diagnosed with mesothelioma cancer. Workers of steel mills often wore asbestos protective garments, including coats, leggings, gloves aprons, coveralls and face masks to protect them from extreme temperatures and from burns while working with molten materials. After daily wear and tear of these protective garments, fibers within the clothing were released and could be inhaled by workers. In regular use, clothing was also susceptible to cuts by pieces of sharp metal or machinery in steel mills, which released extra fibers.
Steel mill workers were also exposed to asbestos even if they were not participating in the actual manufacturing of steel, because building material such as refractory bricks on hot tops, floor and ceiling tiles, liner boards and asbestos blankets used for covering ladles, which were often discarded on the pouring pit floor, contained asbestos.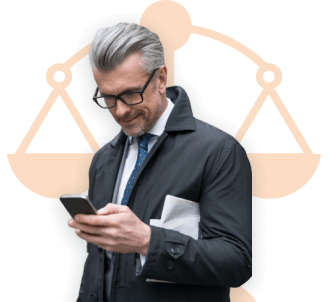 Find a Mesothelioma Attorney
Get help finding an attorney who knows the process and can get you and your family the compensation you deserve.
Scientific Studies Involving Steel Mill Workers
Medical researchers have conducted a number of scientific studies related to asbestos in steel mills, including the studies of Dr. William J. Blot, which revealed cases of asbestosis among pipe coverers working in steel mills.
A study of steelworkers in Belgium found an increased prevalence of asbestos bodies particularly among maintenance workers and production workers.
Among the mesothelioma cases collected by the Mesothelioma Registry of the Province of Brescia from 1980 to present, there are 55 workers who spent at least five years in the steel industry, on a total of 289 cases classified as asbestos exposure. For eight subjects who worked in steel mills and production of electrical steel pipes, of which four were in the same plant, lung tissue samples were available for the asbestos fibers burden analysis.
In seven cases autopsied, the diagnosis was confirmed. The asbestos fiber burden analyses showed a range of concentrations between 260,000 and 11,000,000 fibers per grams of dry tissue. The highest body burden was detected in the maintenance workers of the same plant in which a cluster of malignant mesothelioma was observed. In conclusion, this study illustrates the results of asbestos fibers burden analyses in subjects where exposure to asbestos is sure but not quantifiable.
Mesothelioma Lawsuits Involving Steel Mill Workers
Roby Whittington won a $250 million verdict from a Madison County, Ill., jury through his lawsuit against U.S. Steel. From 1950 to 1981, Whittington worked for U.S. Steel's Gary Works plant in Gary, Ind. In 2001, he was diagnosed with mesothelioma, which he attributed to his job at the steel plant. The plant used asbestos-containing insulation as a fire retardant.
LTV Steel filed for bankruptcy in 1986 and again at the turn of the millennium because it faced a never-ending pile of lawsuits filed by those who claimed they got sick because of exposure to asbestos and other toxic substances while working at one of LTV's many steel-making facilities.
Prior to LTV Steel's bankruptcy filing, thousands of workers lost their jobs, pensions and medical benefits because of a 2001 federal ruling. In late 2001, LTV Steel sought to shut down its mills and make drastic changes for its retirees. On Dec. 7, 2001, Federal Bankruptcy Judge William T. Bodah ruled LTV Steel could cease all steelmaking operations, and he issued another ruling allowing the company to proceed with liquidation plans, which allowed for elimination of employee health coverage effective March 1, 2002, and for significant reductions in all retirees' pensions.
Many of those who lost their medical coverage were suffering from serious lung diseases, including mesothelioma, and others would be diagnosed with the disease in the future. Some were already suing the company for compensation for their injuries.
Manufacturers Who Made Prodcuts Used by Steel Mill Workers
AK Steel, USX Corporation, Porter Hayden Co., a former installer of asbestos-containing insulation products, LTV Steel, Weirton Steel and Wheeling-Pittsburgh Steel Corp. have been involved in asbestos litigation for exposing steel mill workers.
Keystone Steel & Wire Co. also manufactured asbestos products used by steel mill works.
---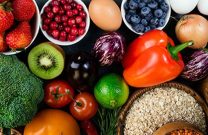 Get Free Recipes for Mesothelioma Patients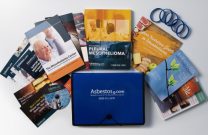 Read the Top Mesothelioma Guide for Free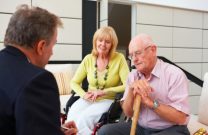 Get the Compensation You Deserve
---
Tell us what you think
Did this article help you?
How did this article help you?
What about this article isn't helpful for you?
Did this article help you?
Thank you for your feedback. Would you like to speak with a Patient Advocate?
---