How Keytruda Works for Mesothelioma
Keytruda (pembrolizumab) is an immunotherapy drug that works for malignant mesothelioma by unmasking tumor cells and allowing the immune system to fight cancer. Doctors and researchers use Keytruda in combination with traditional mesothelioma treatments such as surgery and chemotherapy.
As of June 2020, the U.S. Food and Drug Administration has approved its use for a subset of mesothelioma patients as a second-line treatment for patients with advanced or metastatic disease. Eligible patients must have progressed following prior treatment and have no viable alternative options.
Immunotherapy medications utilize immune cells that typically fight viral and bacterial infections and redirects them to target and eliminate cancer cells. Keytruda belongs to a class of immunotherapy drugs known as checkpoint inhibitors, which allow the immune system to fight cancer by blocking the PD-1 pathway.
Scientists have found that many cancer cells carry proteins that mask them from the immune system, allowing them to blend in with healthy cells. Cancer cells use the PD-1 pathway to hide from T cells, a type of white blood cell released by the immune system to attack damaged or diseased cells.
Many cancer cells, including malignant mesothelioma cells, carry high expressions of the PD-L1 protein to carry out this deception. When T cells use the PD-1 receptor to bind to PD-L1 proteins on the tumor cells' surface, it signals the T cell to leave the tumor alone, allowing cancer to multiply and spread without an immune response.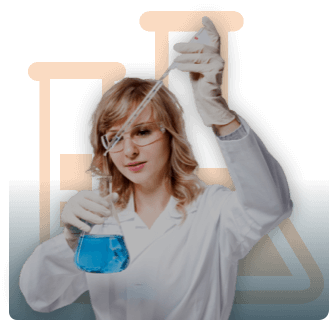 Find Immunotherapy Clinical Trials
Learn how to access mesothelioma clinical trials for immunotherapy.
Sign Up Now
FDA Approval for Keytruda to Treat Mesothelioma
Keytruda has a history of proven effectiveness for mesothelioma patients who received the drug through clinical trials and various access programs. With FDA approval, immunotherapy drugs could become easier to obtain for some mesothelioma patients with specific genetic markers.
In 2017, Keytruda became a reliable first-line treatment option for non-small cell lung cancer patients. In most cases, a combination of surgery, chemotherapy and radiation therapy is still the standard first-line treatment of mesothelioma but remains relatively ineffective as a long-term solution.
Keytruda represents a new long-term treatment option for mesothelioma patients who have progressed on previous conventional therapies. Doctors administer Keytruda an intravenous (IV) injection, similar to many chemotherapy regimens. Treatments with Keytruda are usually given over 30-minute sessions every three weeks.
The FDA decided to approve Keytruda as a mesothelioma treatment based on results from an ongoing clinical trial called KEYNOTE-158. The study involved patients who expressed high levels of the protein PD-L1, referred to by the FDA as tumor mutational burden-high or TMB-H.
About 29% of patients in the TMB-H group responded to the drug, compared to just 6% of those with low tumor mutational burden.
The one-year progression-free survival rate in the TMB-H was 26.4% and 14.1% in the non-TMB-H group. The two-year rates were 18.9% in the TMB-H group and 6.5% in the non-TMB-H group.
Who Is Eligible for Keytruda Mesothelioma Treatment?
The FDA specifies that patients eligible for Keytruda must have unresectable disease, no alternative treatment options, and disease progression following prior treatment. In other words, eligible patients must have tried and failed all other viable therapies.
The recommended Keytruda dosage regimen for TMB-H solid tumors is 200 mg every three weeks or 400 mg every six weeks for adults.
Previous clinical studies have shown that less than 20% of mesothelioma patients are in the TMB-H group and express the high levels of the PD-L1 protein that would make Keytruda an effective therapy. For this reason, eligible patients must also undergo an FDA-approved blood test to indicate if they have a high mutational burden of PD-L1 expression.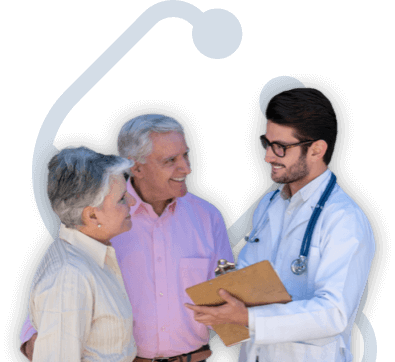 Find a Mesothelioma Cancer Center
Top mesothelioma cancer centers have cutting-edge technology and multidisciplinary teams with experience treating this rare disease.
Get Help Now
Side Effects of Keytruda
Common side effects of Keytruda and other immunotherapy medications include:
Fatigue

Nausea

Loss of appetite

Constipation

Dry mouth

Low red blood cell count (anemia)

Coughing

Itching

Rashes

Diarrhea

Shortness of breath

Pain in muscles, bones or joints
By activating your immune system to fight cancer, Keytruda can also cause immune cells to attack normal organs and tissues in many areas of the body, leading to inflammation and organ dysfunction.
Prolonged inflammation can lead to severe and sometimes life-threatening complications. However, the side effects of Keytruda and other checkpoint inhibitors are typically minimal compared to adverse reactions associated with chemotherapy.
Pleural mesothelioma patients who took part in a Keytruda clinical trial at the Abramson Cancer Center at Penn Medicine reported only dry mouth, fatigue, nausea and decreased appetite. None of the patients in the study discontinued treatment as a result of side effects.
In a different study, patients who received Keytruda combined with chemotherapy reported a 13% increase in potentially serious side effects. The most commonly reported severe adverse reactions were acute kidney problems.
Serious Side Effects of Keytruda
In rare cases, Keytruda can cause a severe immune reaction. Organs typically affected by these reactions include the lungs, intestinal tract, liver, kidneys and certain hormone glands.
Some of the most severe adverse reactions include:
Pneumonia: Shortness of breath, chest pain and new or worsening cough

Colitis: Inflammatory infection of the colon that causes bloody or black stools, severe abdominal pain and possible tears or holes in the intestine

Hepatitis: Inflammation of the liver characterized by yellowing of the skin, dark urine and pain in the right side of your abdomen

Hormone Gland Problems: Can lead to hair loss, muscle aches, rapid heartbeat, recurring headaches and weight loss

Kidney Problems: Including nephritis (inflammation of the kidneys) and kidney failure
Some patients may experience adverse IV reactions, such as itching, rash, chills, dizziness, fever, wheezing and shortness of breath. Mesothelioma patients taking Keytruda should be aware of these side effects and alert their doctor immediately if they experience any symptoms.
Mesothelioma Patient Experiences with Keytruda
Pleural mesothelioma survivor Emily Ward received immunotherapy after exhausting other options.
"I was on Keytruda for a year. The infusions are painless, and I experienced no side effects other than slight fatigue," she said.
Now, Emily uses her experience as a cancer survivor to help others understand their disease.
Ron Green was an accomplished golfer before his doctor diagnosed him with malignant pleural mesothelioma in 2016. He went on to enroll in a clinical trial and received Keytruda for almost a year.
"I started Keytruda, and almost immediately, things changed for the better," said Ron. "You could feel it. Something worked for me."
Access More than $32 BIllion in Trust Funds
Learn How
13 Cited Article Sources
The sources on all content featured in The Mesothelioma Center at Asbestos.com include medical and scientific studies, peer-reviewed studies and other research documents from reputable organizations.
How did this article help you?
What about this article isn't helpful for you?
Did this article help you?
Thank you for your feedback.
Would you like to speak with a Patient Advocate?
Last Modified October 15, 2020