March at Mesothelioma Center Means Patients, Families Getting Mesothelioma Help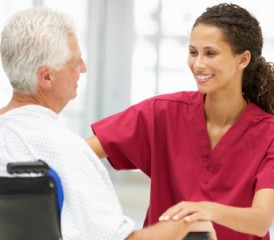 As we wrap up each month, it's always nice to look back and reflect on all of the families we were able to help and the good that we were able to do for them.
March was a very busy month around here, and I wanted to share some of the wonderful things I've been able to help patients with over the past few weeks:
Four patients got access to surgery and/or chemotherapy through the National Institutes of Health, and they also received some financial help with their travel to NIH. Prior to contacting us, two of these people were basically told that treatment was not an option and to go home and "get their affairs in order."
Six families are securing appointments with mesothelioma specialists and also know that their travel and hotel costs will be discounted.
We received word that a promising clinical trial could receive funding from an organization that contacted us because someone at the Mesothelioma Center made an inquiry about it.
With the help of some wonderful organizations that provide air travel to patients in need, I was able to arrange an airlift for someone who needed to get to a specialized facility.
At least five people who were told they "just have asbestosis" are getting the care they need, seeing doctors who will not only respect them enough to go through the steps of getting a definitive biopsy but perform life-extending surgeries if the diagnosis comes back that they do have mesothelioma .
Three people received insurance overrides and will see a specialist who was not in their insurance network.
One doctor is going in to perform a weekend biopsy as a favor. The timing will allow the patient to get home in time for his 50th wedding anniversary.
Things like that happen every day at the Mesothelioma Center, and we see each day as a new opportunity to provide help and hope and care to people who otherwise might not be able to find it.
We are proud of all the good we were able to do last month and now have our eyes set on April and the hope of changing more people's lives for the better.
As one of the very first employees of The Mesothelioma Center, Kaylen Jackson is dedicated to working with patients and families who have received a mesothelioma diagnosis. Throughout her experience, she recognized the need for a medical branch of our advocacy services. This led her to develop our Doctor Match program as well as our Medical Outreach efforts.