Legislation & Litigation
EPA and Asbestos Crimes
Fact Checked
Our fact-checking process begins with a thorough review of all sources to ensure they are high quality. Then we cross-check the facts with original medical or scientific reports published by those sources, or we validate the facts with reputable news organizations, medical and scientific experts and other health experts. Each page includes all sources for full transparency.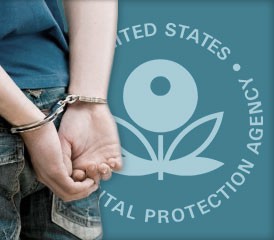 Although asbestos isn't used as often as it was pre 1980. Asbestos-related crimes happen more often than you might think. Most of these crimes are by people removing asbestos illegaly by either not being certified or handling it incorrectly.
In fact, already this year the Environmental Protection Agency (EPA) announced seven cases related to asbestos. That is keeping with an escalated history over the recent past.
Over the previous four years, the EPA revealed:
16 asbestos criminal cases in 2011;
6 in 2010;
6 in 2009; and
10 in 2008.
Most of the infractions were related to the Clean Air Act (CAA) or Abatement/Handling Laws. These laws were put in place to prevent more people from being exposed to asbestos and from potentially being affected by mesothelioma cancer.
Overall, the EPA can take action from civil to full-fledged criminal cases. One of the main points that separate criminal cases from civil cases is intent. In other words, did the person know they were breaking the law?
Also, the criminal cases can result in jail time. Recently, a man was sentenced to 10 years for felony violations of the CAA.
So how does the EPA become involved when someone violates regulations? Well, I searched on the EPA website and found some interesting facts. Among them:
The EPA has a criminal enforcement program
Right before the EPA passed heavy restrictions on asbestos, in 1988 Congress authorized a law enforcement program. Whenever people's health, or the environment, is at risk, the EPA can step in to investigate, collect evidence and assist in any prosecution.
The EPA has a fugitive list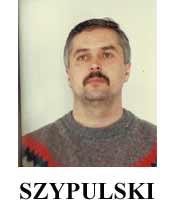 When I saw the bold red lettering — "Do not attempt to apprehend any of these individuals" — I immediately started looking for John Walsh and "America's Most Wanted." The EPA keeps track of fugitives related to asbestos violations.
For instance, Zidzislaw (Jimmy) Szypulski is alleged to have removed asbestos illegally and was indicted for that crime. Before his trial, he fled the country. So he's on the EPA's list.
Albania Deleon issued fraudulent asbestos training certificates to hundreds of people. Once she was caught, she fled to the Dominican Republic, where she was arrested following 19 months on the run.
The EPA partnered with other government agencies
Throughout the United States, the EPA's Criminal Enforcement Program works with the FBI and other federal agencies. That working relationship is bad news for folks who break the law related to asbestos crimes.
When you violate federal law, you go to Federal Court. Those judges won't take it easy on violators.
Whenever a government building needs asbestos abatement, an abatement company is chosen through a standard bidding process. However, some companies try to tempt the selection committee with bribes to sway their decision.
This happened to William Morgan, a supervisor of a suburb in Illinois. Unfortunately, he accepted the payment. Then he was sentenced to three years in prison.
Do you feel like these crimes fit the punishments?
Although the court follows guidelines when sentencing, sentences are generally harsh.
But the real tragedy comes when someone is unknowingly exposed to asbestos. Many of the people that are convicted at this level aren't just putting themselves at risk, but everyone else too.
What would you like to tell those convicted of asbestos-related crimes? Tell us in the comments below or on Facebook and Twitter.
Get Financial Assistance
Access Trust Funds, Grants & Compensation for Mesothelioma