NCI-Designated Cancer Center
Cancer center recognized by the National Cancer Institute as one that meets rigorous standards for multidisciplinary, innovative research focused on developing new and improved approaches to preventing, diagnosing and treating cancer.
Vanderbilt-Ingram Cancer Center
Vanderbilt-Ingram Cancer Center in Nashville, Tennessee, is a renowned treatment facility with a thoracic cancer research program led by thoracic surgeon Dr. Eric S. Lambright. Vanderbilt-Ingram focuses on multidisciplinary care and offers ongoing mesothelioma clinical trials.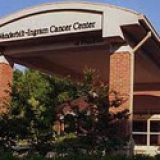 2220 Pierce Avenue, Nashville, TN 37232
All-Inclusive Vanderbilt-Ingram Cancer Center
Nashville, Tennessee, is the home of Vanderbilt University, which houses one of the nation's leading cancer treatment programs, the Vanderbilt-Ingram Cancer Center (VICC). Since its establishment in 1993, VICC has reigned as a medical and educational powerhouse, offering an all-inclusive destination for cancer-related research, clinical care and education for adults and children. And in the South's notorious "Cancer Belt," seven states with the highest cancer death rates, the need for high-quality cancer care is crucial.
This hospital handles every type and stage of cancer, including mesothelioma, but with a special focus applied toward lung cancer and related diseases. As lung cancer is the leading cancer killer, VICC established the Thoracic/Head and Neck Cancer Research Program in 2009, which includes oncology surgeons, oncologists (medical, radiology) and investigators dedicated to basic, clinical and translational research. The team also works to develop treatments, including surgery, radiation and chemotherapy, and therapeutic combinations.
Among this department's luminaries are Eric S. Lambright, M.D., chief of Thoracic Surgery at Veterans Affairs Medical Center and a specialist in thoracic malignancies such as mesothelioma and lung cancer, as well as a specialist in chemotherapy and immunotherapy; and David Carbone, M.D., a professor in the departments of Medicine, Cancer Biology, and Cell and Developmental Biology specializing in lung cancer genetics and cancer immunotherapy.
Translational Research at Vanderbilt-Ingram Cancer Center
All VICC staff members utilize a collaborative, multidisciplinary approach to patient care and treatment. This has impacted the hospital's efforts for translational research, in which laboratory-based findings are quickly and directly taken to patients. The lung cancer team greatly benefited from its selection for a Specialized Programs of Research Excellence (SPORE) grant.
Indeed, the hospital's research program has earned more than $160 million per year, including competitive NCI grant funding and private sources, which ranks it among the nation's top 10 centers. Besides surgery, radiation, chemotherapy and combinations, the researchers focus on new and advanced therapies affording patients with personalized treatment plans, including:
Brachytherapy, localized, high-dose radiation delivered through small seeds implanted into a surgical site, which are usually performed following lobectomies (procedures involving the removal of a lung lobe)
Minimally invasive techniques, such as laparoscopic surgery. These are performed for lung tumors, pleural cancers (mesothelioma) or mediastinal tumors, as well as for general surgery, obstetrics and gynecology, and orthopaedic and urologic surgeries
Video-assisted thoracic surgery (VATS)
The Thoracic/Head and Neck Cancer Research Program has been developing its own biorepository in support of translational research. Since 2000 it's collected more than 2,000 tissue samples and 10,000 biofluid samples, including 18 lung cancer tissue microarrays for research use. Whether for lung cancer or any medical condition, research is a vital component at VICC. Nearly 300 members are working in seven research programs. Since 1998 more than 7,500 patients have participated in VICC clinical trials. More than 200 clinical trials for adults and children are currently being conducted.
Vanderbilt-Ingram is a Center of Excellence
In 1995, VICC was designated as Tennessee's only Comprehensive Cancer Center by the National Cancer Institute (NCI), meaning it maintains the highest standards of excellence in patient care, education, basic science, clinical research and cancer prevention. VICC handles about 65,000 outpatient visits and 4,500 new cancer patients each year. In fact, it's the nation's only facility with a comprehensive program for cancer survivors regardless of age, type of cancer or where they received their oncology treatment.
Mesothelioma Clinical Trials at Vanderbilt-Ingram Cancer Center
A phase II clinical trial using the immunotherapy combination of nivolumab (Opdivo) and ipilimumab (Yervoy) for patients with rare tumors, including mesothelioma cancer.