32 Chronic Pain Statistics to Help You Understand Your Health
Chronic pain is defined as persistent pain lasting at least three months. It has many underlying causes, from arthritis to cancer and more. It affects more than 50 million adults in the U.S. and costs the nation up to $635 billion annually.
Chronic pain prevalence is expected to increase in the coming years due to the aging population, the increase in diabetes and the increase in cancer survival rates. As a result, chronic pain research and management will become increasingly important.
To help patients better understand the state of chronic pain in the U.S., The Mesothelioma Center compiled 32 key statistics on the prevalence, treatment and cost of chronic pain. Explore them below.
Page Topics
Prevalence of Chronic Pain in the U.S.
If you're not directly impacted by chronic pain, chances are you know someone who is. Advances in medication and treatment make it easy to overlook how many people suffer every day.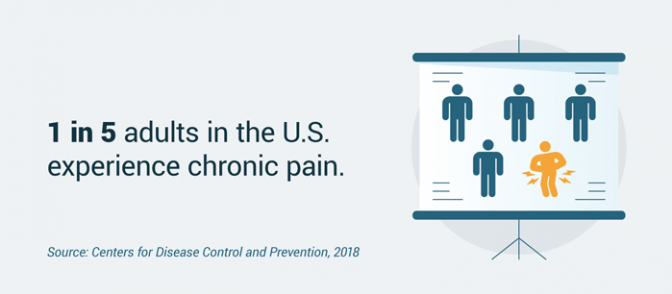 Chronic Pain Demographics
Age, gender, education and income all play a role in who experiences chronic pain.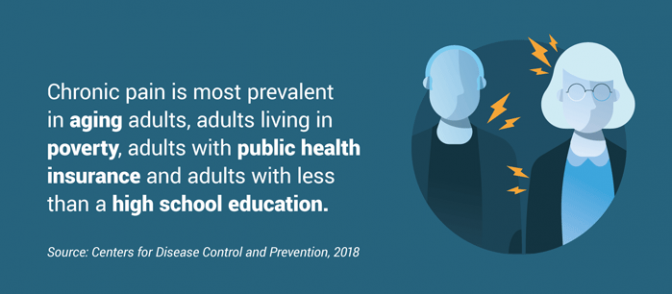 Types of Chronic Pain
Chronic pain tends to fall within four broad categories: Back pain, headaches, neuropathic pain and joint pain.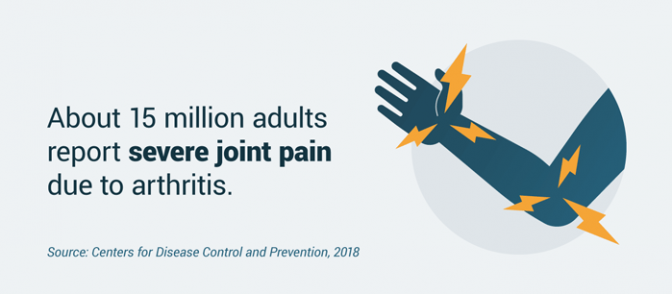 Cancer-Related Chronic Pain
Pain in cancer patients is typically caused by tumors pressing against organs and nerves or when surgeons cut nerves during surgery. Mesothelioma and lung cancer patients often report chest pain because tumors are pressing against the lungs or abdominal cavity. In fact, chronic chest pain is a symptom of respiratory cancers.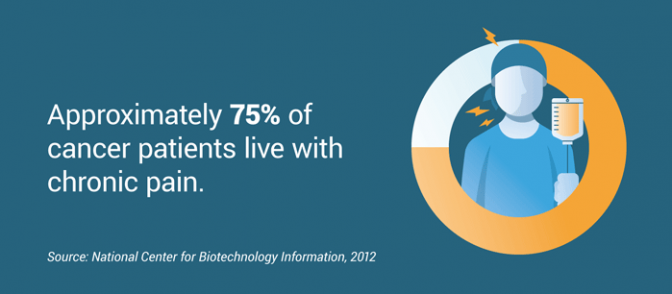 Chronic Pain and Mental Health
Studies have found a link between chronic pain and mental health — specifically, depression, suicide, anxiety and addiction or overdose tendencies.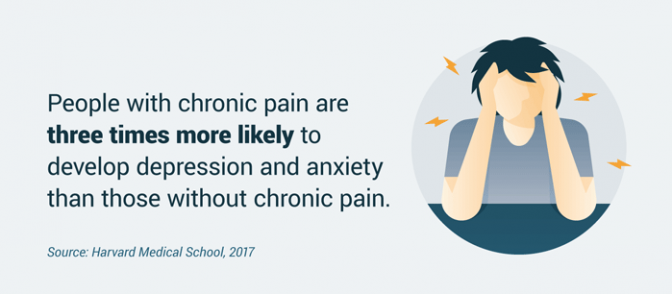 The Cost of Chronic Pain
Costs related to chronic pain are staggering, both on a nationwide and individual level. Total costs outweigh those of the four most prominent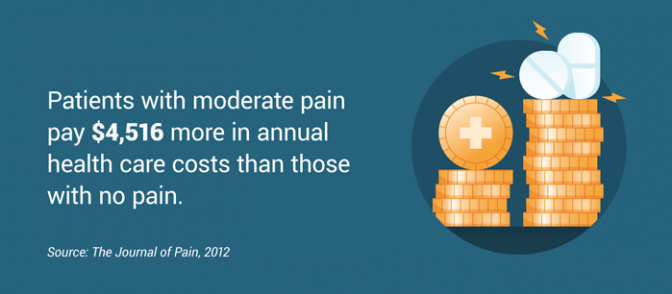 Treating Chronic Pain
For many, prescription medication offers relief from chronic pain. Always consult your doctor before trying any new treatments or medications.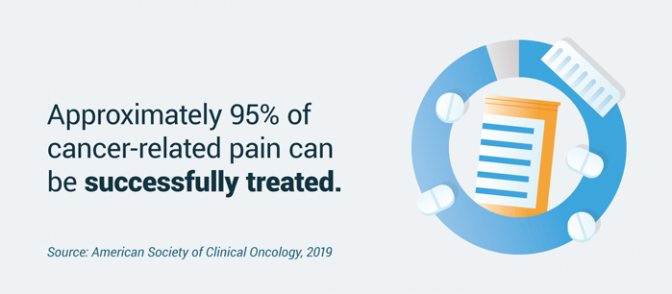 Your doctor may recommend pain treatment based on the cause, location and severity of your pain. The following are common treatments for cancer-related pain:
Over-the-Counter Medication: Ibuprofen and acetaminophen are commonly taken for mild or moderate pain. They can be obtained without a prescription and the side effects are minimal to none.
Prescription Medication: Oxycodone, tramadol and morphine may be prescribed for severe pain. Your doctor may combine these with other medications for pain management.
Surgical Procedures: If you're a candidate, your doctor may suggest surgery. Neurosurgeons are able to block the nerve pathways that carry pain signals to the brain, helping reduce discomfort.
Anesthesia: Both regional and local anesthesia in the form of pain blockers or steroids are another option for pain management. They are administered by an anesthesiologist via injection or infusion.
Palliative Chemotherapy: If chemotherapy is unable to completely cure cancer, palliative chemotherapy may be able to shrink the tumor, resulting in reduced pain and overall improvement of quality of life.
Rest: Rest, mindfulness and engagement in enjoyable activities may help lessen pain, while fatigue may worsen it. Make sure to get plenty of sleep and pay attention to your pain to better understand and work around it.
Visualizing Chronic Pain
For chronic pain stats at a glance, explore our visual below. Whether you're a cancer patient, caregiver, chronic pain sufferer or simply trying to learn more about this widespread health concern, take note of these science-based facts and figures.

Throughout your journey with chronic pain, consistent communication with your doctor is key. If you're experiencing mesothelioma-related pain, mesothelioma symptoms so your medical provider can determine the best treatment. Talk to your doctor about the best medication options, possible side effects and proper dosages. Remember that chronic pain does not define you, and with medical supervision, it doesn't have to limit you.
---