Colorectal (Colon) Cancer and Asbestos Exposure
Fact Checked
Our fact-checking process begins with a thorough review of all sources to ensure they are high quality. Then we cross-check the facts with original medical or scientific reports published by those sources, or we validate the facts with reputable news organizations, medical and scientific experts and other health experts. Each page includes all sources for full transparency.
Medically Reviewed
A medical doctor who specializes in mesothelioma or cancer treatment reviewed the content on this page to ensure it meets current medical standards and accuracy.
This Page was Medically Reviewed By
Colorectal cancer is as a disease of the large intestine or rectum, and it is the second-leading cause of cancer-related deaths in men and the third-leading cause in women in the United States.
Page Topics
In 2018, about 95,520 people in the U.S. were diagnosed with colon cancer and 39,910 people were diagnosed with rectal cancer.
Risk factors for developing the disease include being overweight or obese, physical inactivity, smoking, heavy alcohol use, having type 2 diabetes and family history of colorectal cancer.
Medical research on the relationship between colorectal cancer and asbestos is mixed. Some studies suggest a definitive cause and effect culminating in higher colorectal cancer rates among people who worked with asbestos. Other studies show little statistical basis for such a claim.
Colorectal Cancer and Asbestos Research
Occupational exposure to asbestos was the impetus for a major cancer study between 1984 and 2004. Experts looked at 3,897 patients who were exposed at work to asbestos. They then reviewed the potential link between asbestos and various specific cancers and found that colorectal cancer was elevated among men who were occupationally exposed to asbestos. Authors of the study said age, a history of smoking and other factors were adjusted in the results.
According to the U.S. Centers for Disease Control and Prevention (CDC) in 2012, screenings for colorectal cancer are recommended for women and men beginning at the age of 50.
In 1994, a study published in American Journal of Epidemiology found asbestos workers exposed to amphibole asbestos were 1.4 times more likely to develop colorectal cancer.
In 1995, a study published in the same journal found male heavy smokers who were exposed to asbestos were 1.3 times more likely to develop colorectal cancer.
Another much older study of 632 insulation workers, an occupation well-known for asbestos exposure, yielded similar results. Workers who were evaluated entered the industry before 1943. Their health was monitored until 1962.
Authors of the study had expected 5.2 deaths, but data revealed 17 deaths were attributed to this cancer, suggesting that asbestos exposure increases the risk of developing colorectal cancers.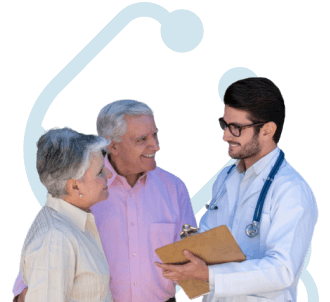 Connect with a Top Mesothelioma Specialist
Get specialized treatment from experienced mesothelioma doctors.
Other Studies Failed to Find Increased Risk
Despite scientific data supporting a link between colorectal cancer and asbestos exposure, conflicting studies suggest the opposite.
According to one report, published in International Archives of Occupational and Environmental Health in 1994, researchers studied 261 cases of colon and rectal cancer and 183 control cases in southeast Michigan. Workers from occupations with historically known asbestos exposure were analyzed.
The authors said the data did not support a finding of a causal relationship. They acknowledge that links between asbestos exposure and colorectal cancer exist in other studies and reports but found contradicting evidence within the context of their study.
In addition, researchers who performed an in-depth analysis of different published reports involving 20 groups of asbestos-exposed individuals found similarly interesting results.
The study, which was published in the American Journal of Epidemiology, found that one specific type of asbestos, amphibole asbestos, may potentially be associated with colorectal cancer, but may be as a result of an improper certification of cause of death. The authors reported data that suggests serpentine asbestos is not linked to an increased risk of colorectal cancer.
A 2006 review of 32 scientific studies the examined the potential connection between asbestos and colorectal cancer found no statistically significant causal relationship in the data.
---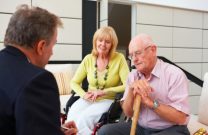 Get the Compensation You Deserve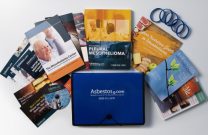 Learn About Top Mesothelioma Treatments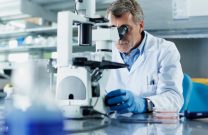 Immunotherapy & Mesothelioma Clinical Trials
---
Tell us what you think
Did this article help you?
How did this article help you?
What about this article isn't helpful for you?
Did this article help you?
Thank you for your feedback. Would you like to speak with a Patient Advocate?
---