Prostate Cancer
Fact Checked
Our fact-checking process begins with a thorough review of all sources to ensure they are high quality. Then we cross-check the facts with original medical or scientific reports published by those sources, or we validate the facts with reputable news organizations, medical and scientific experts and other health experts. Each page includes all sources for full transparency.
Medically Reviewed
A medical doctor who specializes in mesothelioma or cancer treatment reviewed the content on this page to ensure it meets current medical standards and accuracy.
This Page was Medically Reviewed By
Prostate cancer, a disease of the male reproductive system, is the second-most common cancer and the second-leading cause of death among men in the United States.
Page Topics
Men older than 50 are at the highest risk for developing prostate cancer. According to data gathered by the National Cancer Institute in 2019, about 174,650 cases are diagnosed in the U.S. each year.
Approximately 11.6 percent of men will be diagnosed with prostate cancer at some point during their lifetime, based on 2014-2016 data. In 2016, more than 3 million men were living with prostate cancer in the U.S. The 5-year survival rate is 98%.
Although specific causes are not completely understood, doctors believe that some risk factors increase a person's likelihood of developing the disease. These risk factors can include age, ethnicity, family history and diet. Asbestos exposure is another potential risk factor that has been studied.
Multiple treatment options are available to patients who have been diagnosed. While specific risk factors may increase your chance of developing prostate cancer, these factors do not guarantee that you will actually develop the disease.
Asbestos Exposure and Prostate Cancer
Multiple studies have been performed that show a potential link between asbestos exposure and prostate cancer. Although none have produced conclusive results, many have shown potential correlations. A 1993 Danish study tested workers at an asbestos cement factory for their exposure to asbestos. An elevated number of prostate and lung cancer cases were recorded among the workers. Researchers found a 36 percent increase in the observed number of prostate cancers compared to the expected amount.
The American College of Chest Physicians released a similar study in 1980. The study, "Presence of Asbestos Bodies in Organs Other than the Lung," examined 37 people who died from asbestos-related pulmonary issues. It determined that someone with asbestos fibers or residue in the lungs was likely to have them in other organs as well. Doctors looked at various organs and discovered about half contained asbestos. Of 14 prostate samples, six contained asbestos bodies.
More recently, a 2003 study analyzed participants of the Finnish Asbestos Screening Campaign. The study followed the health of 23,285 men and 930 women who worked with asbestos. These individuals were studied for eight years for cancer occurrence. Results indicated a much higher incidence of prostate cancer when compared to the total Finnish population. Participants were also at a significantly higher risk to develop mesothelioma and lung cancer.

A research report in February 2020 concluded there was sufficient evidence to suggest asbestos exposure increases prostate cancer risk. Environmental and occupational exposure correlated with an increased risk of prostate cancer, and the main method of absorption was inhalation.
These studies show an association between asbestos exposure and prostate cancer. Although extensive research on the topic is limited, these existing findings do provide some insight into potential causal relationships. More research and studies are required to provide definitive conclusions on this relationship.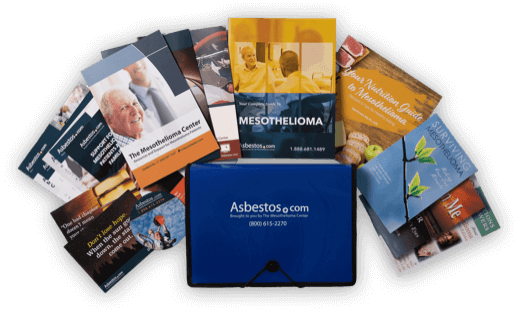 Free Mesothelioma Guide
Learn more about asbestos cancer in our comprehensive mesothelioma guide. Over 200+ pages covering treatment options, support, and more.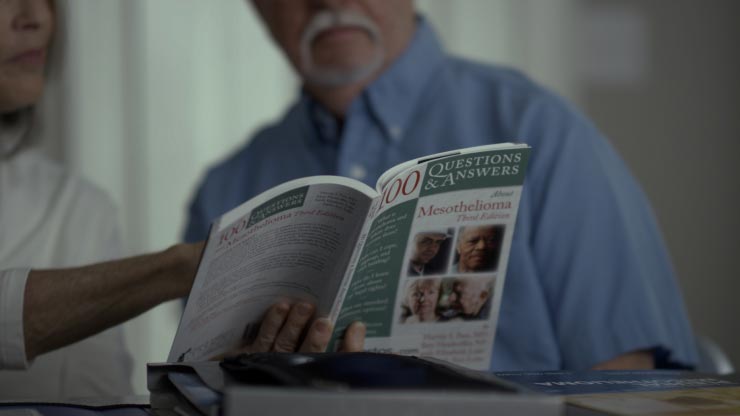 Prostate Cancer Treatment Options
There are options for patients diagnosed with prostate cancer. Because of the extensive history of the cancer, studies and research have produced multiple treatment options to control cancerous growth, treat symptoms or simply improve a patient's quality of life.
The five most common treatments for prostate cancer include:
Watchful waiting: This is the close monitoring of symptoms to see if any changes occur. This is more common in an early-stage diagnosis.[/li]
Surgery: This option is best reserved for patients who are in good health.
Radiation therapy: This treatment option uses radiation to kill cancer cells and slow their growth.
Hormone therapy: This can remove specific hormones or block their action in order to control the cancer.
Chemotherapy: This involves the use of drugs to kill cancerous cells or stop them from dividing.
When considering the best treatment option, you and your doctor should consider your age and your expected life span, the stage of your cancer, side effects of treatment and any other serious health concerns or conditions that you may have.
It is also possible that you will want to examine the option of more cutting-edge treatments, available through clinical trials.
---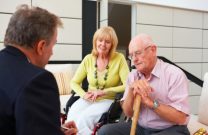 Get the Compensation You Deserve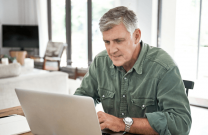 Mesothelioma Case Value Webinar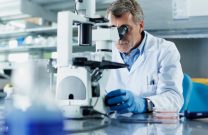 Immunotherapy & Mesothelioma Clinical Trials
---
Tell us what you think
Did this article help you?
How did this article help you?
What about this article isn't helpful for you?
Did this article help you?
Thank you for your feedback. Would you like to speak with a Patient Advocate?
---