Senior Care and Caregiving
Between nursing homes and at-home care, senior caregiving can take many forms. The answer that is best for your situation will depend on not only what type of care is needed but also insurance eligibility and availability of senior housing.
Many tools and resources exist to help you find the solution that's right for you. Several retirement homes and at-home care sites will work with you to figure out what's best for your situation and your loved ones.
At-Home Care and Assisted Living
At-home care provides someone who cares for a senior care in their own home and assists them with activities of daily living, household tasks or errands. Assisted living provides similar benefits but in a location that caters to several other older adults.
Seniors who would feel more comfortable in their own home and can remain mostly independent benefit from at-home care. Alternatively, assisted living is a suitable option for households unable to provide a caregiver or need additional services.
The most appropriate professionals for providing care to you in your home are often health aides and certified nurse assistants or CNAs.
These workers provide basic medical care such as monitoring vital signs, assisting with medication and treating wounds. More advanced medical services are offered by registered nurses or RNs.
Following a set of guidelines as you look for a home care worker will help you make the right choice.
Verify certifications and licenses. Health aides working with home care agencies will typically have completed a minimum of eight hours of training through an online school, community college or the American Red Cross. Trained caregivers are taught proper nutrition, incontinence management and respectful communication among other topics. Confirm with the home care agency that your health care worker has appropriate certification or licensure and whether they are certified in CPR.

Confirm which services are available. Each patient will have different needs and requirements in their care, and every health care worker will have a different set of skills and experience. Discuss with the agency you are considering if they will be able to provide all the services you need at the frequency you will need them. It's also important to identify if the required services are available in your area and during times you may need them without notice.

Finalize cost details beforehand. You will need to know whether the at-home service you are considering will bill directly to Medicare or insurance companies and which services are covered by Medicare and Medicaid. Verify with the agency what out-of-pocket expenses you may incur as well as any deposits or extra fees. Also, finalize all billing details in writing such as the frequency of bills and the total cost of services. Some agencies can also provide a sliding scale for payment based on income.
Retirement Homes and Communities
When choosing a retirement community, be prepared with a list of questions. Gather research beforehand and know what type of care will be required.
Senior living communities have several advantages over other retirement options, such as:
More consistent health care with access to more providers.

Accessible transportation, housekeeping and repair services.

A larger sense of community where you can meet others your own age.
Skilled Nursing: This type of facility is reserved for patients who require the greatest amount of care outside of a hospital. These seniors can no longer care for themselves and require nursing care to be always available. Usually, residents will have their own rooms or have a roommate.
Assisted Living: Assisted living services provide help with most activities of daily living such as meals, dressing, hygiene, medication and leisure. These facilities offer a mix of nursing care and unrestricted community living. Seniors live in private apartment-style rooms.
Independent Living: In independent living scenarios, seniors are expected to care for themselves. Services offered are limited to meal preparation and housecleaning without medical staff. Housing options are private apartments or condos.
The most important facet of senior living that a facility can provide to its residents is ensuring safety and quality of care. Retirement facilities should have policies and regulations provided for residents to review and question at any time.
When you've narrowed down your choices, visit each facility in person to speak with managers, staff and other residents.
Some questions you may want to ask include:
What is the staff-to-resident ratio?
Can I verify your licenses and references?
What social programs and activities are available?
Have there ever been legal issues affecting operation?
What training is provided for staff and medical personnel?
Make sure you get answers to all your questions and discuss them with your family before making a decision. Ask the facility about their policies on issues such as elder abuse and neglect. Reputable facilities will detail their policies to prevent these issues and provide you with peace of mind.
Caregiving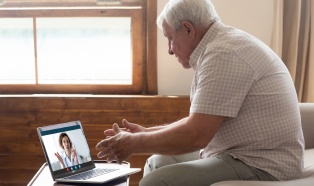 The AARP reports that over 34 million Americans provide unpaid care to adults age 50 or older every year. Informal caregivers make up a significant percentage of how seniors are receiving care at home. These caregivers might be family members, companions or longtime friends who provide personal support or medical care.
In some cases, remote caregiving is an option to providing companionship or counseling through phone calls and video calls. Long-distance caregivers are also able to manage recurring services such as delivery and medical appointments.
Caregivers support seniors through a great deal of responsibilities such as housecleaning, personal hygiene, basic medical care and companionship. Aging-related advance planning is also made significant easier with the help of a caregiver.
Advance planning provides benefits such as:
Anticipating lifestyle changes due to accident or mental illness
Financial planning for retirement homes and medical costs
Legal documentation of advance directive and living will
In 2015, the National Alliance for Caregiving reported that unpaid caregivers spent an average of 25 hours per week providing care. The study also reported 41% of caregivers worked unpaid for 41 or more hours per week.
Since 1993, the Family and Medical Leave Act allows a person to take 12 weeks off work to provide caregiving (26 weeks if providing care to a veteran). Unfortunately, many caregivers cannot afford to go 12 weeks without income, and paid family leave is becoming a more common option.
Several states have paid family leave or wage replacement laws in effect, but the degree of eligibility and compensation varies widely.
Caregivers may need help to cope with taking on such a demanding role. Respite care services are available through Medicaid, home care agencies and many community organizations. These services can relieve you of caregiving duties several times per week often for low cost or free.
Staying organized and documenting the caregiving process will help alleviate stress and allow you to prepare a schedule of events. Keep an organizer with appointments, contact numbers and medical notes. Journaling your own experiences and emotions may help you identify any major obstacles in caregiving.
Most importantly, remember care for yourself. Caregiving is emotional and, at times, overwhelming. Join a caregiver support group or establish a regular exercise and meditation routine that allows you time to step away from your duties.
End-of-Life Planning
While it may be disparaging to consider the end of your care, planning for the future will ensure your medical and personal wishes are carried out. As you become more familiar with your medical condition, you'll also be able to decide how best to improve your quality of life.
Discussing your end-of-life choices with your family can relieve anxiety and fear of the unknown. Your family will also better understand how you're feeling and why those choices are important to you.
Depending on your medical condition, you may choose to focus on symptom management rather than curative treatments. Consult with your physician if palliative care would improve your quality of life and achieve a satisfactory level of comfort.
You should also discuss with your family where you'd like to receive care. Some patients prefer constant medical attention in the hospital, while others would feel more comfortable at home with loved ones for support.
Beneficiaries of possessions, insurance policies, taxes and investments
Finalizing a will with the most recent account of assets
Directions to care for children or pets
The type of funeral or ceremony you'd prefer with details important to you
It's possible you may be uncomfortable with certain medical support equipment or techniques for end-of-life care such as a ventilator, respirator or feeding tube. Discuss with your family and medical team which forms of life support are acceptable to you and include them in your advance directive.
In case a patient is unable to completely plan their end-of-life care and wishes, a durable power of attorney for health care can be appointed. This is a friend or family member you trust implicitly to make medical decisions, on your behalf, that you believe would be aligned with your best interests.
Similarly, a durable power of attorney for financial affairs has the ability to make decisions about your estate in the event a will is incomplete, invalid or challenged.
Consider your options and the choices that would provide the most fulfillment. There is always support available, and no one ever has to face these decisions alone.