History
A C & S, Inc., started as the Armstrong Cork Company. Launched in the 1920s, Armstrong's sole business was installing cork insulation in cold storage units and facilities. Over time, Armstrong became a national corporation, primarily by buying local independent insulation companies. During the 1940s and 1950s, Armstrong profits declined, leading to a decision to spin off two companies. One of the two subsidiaries was Armstrong Contracting and Supply Corporation, which focused on insulation products and contracts.
In the late 1960s, Armstrong Cork separated from businesses that it deemed no longer fit the Armstrong culture, specifically Armstrong Contracting and Supply. Because the parent company did not want workers leaving on bad terms, the employees were given the option of buying out the business and having it renamed A C & S, Inc. The employees agreed. Through a series of stock transactions, A C & S was formed. A C & S continued with its insulation business, building a reputation as a reliable contractor. Irex Contracting Group purchased A C & S in 1969.
Unfortunately, the material A C & S used for insulation shifted from cork to asbestos, eventually costing the company millions in asbestos claims.
Litigation & Specific Lawsuits
From 1981 to 2002, A C & S resolved more than 247,000 individual asbestos-related lawsuits, most of which claimed the company exposed workers to the deadly mineral, triggering a number of mesothelioma diagnoses. The company was hit with nearly 55,000 claims in 2001 alone. The financial strain from these claims forced A C & S to file for Chapter 11 bankruptcy in September, 2002.
A judge rejected A C & S's initial reorganization plan because it did not adequately take into consideration ongoing or long-term costs of these claims. In 2007, AC & S's second reorganization was approved. It established a trust fund to handle existing and future claims against the company and required the company to place $400 million in the trust.
Among those who benefitted from the trust was the family of Jess Lemmons, who worked as a boilermaker at Todd Shipyard in Houston, Texas. Lemmons often used block insulation, pipe covering and other materials that contained asbestos. When he passed away from a related condition, Lemmons's wife sued A C & S and won a $3 million verdict.
In 2001, A C & S lost a trial involving five people. Together with Walker Refractories and A. P. Green Industries, A C & S paid a portion of the $40 million verdict. The five claimants worked with pipe covering, cement block, insulating cements, pipefitting and asbestos bricks.
Henry Plummer, a U.S. Navy machinist who worked with contaminated insulation, gaskets and pipe coverings in warships, also won money from A C & S in 2001. Plummer, who developed mesothelioma that necessitated the removal of his left lung, received $3.1 million from his lawsuit.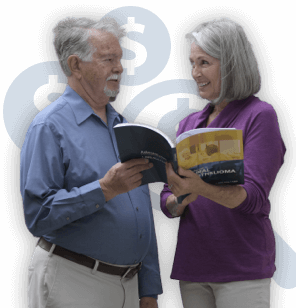 Exposed to Asbestos at A C & S Inc.?
Gain access to trust funds, grants and other forms of compensation for you or your loved ones.
Get Help Now
Industries & Occupations
In 1974, A C & S said it no longer would use materials containing friable asbestos. While A C & S created a policy to stop using certain kinds of the mineral in 1974, it did not stop using it entirely. According to an A C & S, Inc. bankruptcy statement, the company continued to use some friable materials on certain projects for another decade. It also continued to use material considered to be non-friable until 1985.
Asbestos was most commonly used in shipyard-related insulation for boilers. In addition to shipyard workers, common claimant vocations are pipefitters, ship fitters, sheet metal workers and A C & S factory employees.
A June 2018 study published in the International Archives of Occupational and Environmental Health shows cancer incidence is higher among shipyard and shipbuilding workers compared to the general population.
"This cohort experienced an excess in the incidence of both mesothelioma and lung cancer, showing increasing incidence rates at higher level of asbestos exposure," the authors wrote.
A C & S sold four types of asbestos-containing gaskets used by pipefitters. The gasket brand names are Accobest AN-B012, Accobest AS-474, Accobest AS-8073 and Accopac.
Learn More About Companies That Manufactured Asbestos Products
Products
Armstrong Contracting and Supply Company sold products used in construction. These asbestos-containing materials include cement, insulation, gaskets, tile, boards and paper.
AC & S insulation and building products containing asbestos include:
Air Cell Insulation
Armstrong's Plastic Emulsion
Armstrong's S. P. Emulsion with asbestos
Asbestos Cement
Asbestos Millboard
Asbestos Paper
Asbestos Rollboard
Bestfelt Pipe and Block Insulation
Hy-Temp Combination Insulation
Hy-Temp Pipe and Block Insulation
Mani-Ply Pipe Insulation
Vinyl Asbestos Tile
85% Magnesia Cement
85% Magnesia Pipe and Block Insulation
9 Cited Article Sources
The sources on all content featured in The Mesothelioma Center at Asbestos.com include medical and scientific studies, peer-reviewed studies and other research documents from reputable organizations.
How did this article help you?
What about this article isn't helpful for you?
Did this article help you?
Thank you for your feedback.
Would you like to speak with a Patient Advocate?
Last Modified February 1, 2019