Abex Corporation's History with Asbestos
Abex Corporation was a friction products company that used asbestos in its products to make them resistant to heat and prevent fire. Asbestos is a mineral that is naturally resistant to heat and it was commonly added to friction products.
Abex put asbestos into its brake shoes, brake pads and brake linings from 1926 through 1987. Some reports suggest Abex used asbestos in its hydraulic systems, fluid power parts, aircraft control systems and components for railroad cars.
The company continued to use asbestos in its products until it merged with Pneumo Corporation in 1978. The merger shut down the original Abex manufacturing facility in Virginia and put an end to its use of asbestos.
Pneumo Abex Asbestos Claims Settlement Trust
In 2001, Pneumo Abex filed for bankruptcy and reorganization because of mounting asbestos lawsuits.
Abex's successor companies set up the Pneumo Abex Asbestos Claims Settlement Trust in 2006 to handle asbestos-related claims.
The trust fund is active and contains an estimated $307 million to compensate people who develop asbestos-related diseases as a result of exposure to Abex products.
Learn About Other Companies That Manufactured Asbestos Products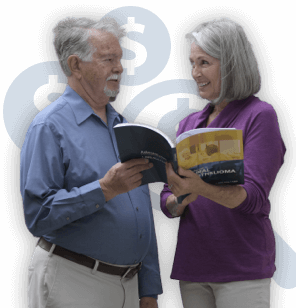 Exposed to Asbestos at Abex Corporation
Gain access to trust funds, grants and other forms of compensation for you or your loved ones.
Get Help Now
Asbestos Litigation Involving Abex Corporation
Abex has faced thousands of personal injury lawsuits and wrongful death lawsuits because their asbestos products caused workers to develop asbestos-related illnesses.
Pneumo Abex continues to handle asbestos lawsuits that fall outside the coverage of the Pneumo Abex Asbestos Claims Settlement Trust.
In 2009, Charles Gillenwater sued several companies, including Pnuemo Abex, after he was diagnosed with mesothelioma. He had worked with asbestos-containing products as a pipefitter in the 1970s and had never been warned of the associated health risks. A jury awarded him a total of $9.6 million in compensatory damages.

In 2010, retired mechanic Gordon Bankhead filed a personal injury lawsuit against Pneumo Abex after being diagnosed with mesothelioma. He had serviced and repaired heavy-duty vehicles using asbestos-containing brake pads from 1965 to 1999. He was awarded nearly $4 million in damages, and then after he passed away a year later, his family was awarded an additional $11 million in a wrongful death lawsuit.

In 2014, a Florida jury awarded nearly $37 million to the family of Gary Hampton, who claimed he developed peritoneal mesothelioma as a result of working with Pneumo Abex's brake products as an auto mechanic for seven years in 1970s.
Occupations Exposed to Abex's Asbestos Products
People exposed to Abex's products included factory workers who manufactured Abex products and workers who used those products on the job.
Many of Abex's employees were metalworkers and factory workers. Occupations that used Abex's asbestos products included construction workers, railroad workers, aerospace workers and automotive mechanics. These workers often inhaled asbestos dust when installing or servicing Abex brake pads.
These workers have an elevated risk of developing mesothelioma and other asbestos-related diseases because they were exposed to asbestos through Abex's products and manufacturing equipment.
Abex Corp. Superfund
In 1990, the U.S. Environmental Protection Agency declared the old Abex plant and surrounding areas a Superfund site after discovering soil contamination that included asbestos and lead. Several nearby neighborhoods and a playground contained contaminated soil resulting from work performed at the facility.
Throughout the late 1980s and the 1990s, the EPA ordered Abex to clean up sections of the facility and surrounding areas. In March 2000, soil cleanup within 700 feet of the facility's foundry was completed.
In 2001, a new phase of cleanup began to determine how far contamination from the Abex facility had spread. By April 2015, the EPA approved a Remedial Investigation and Feasibility Study regarding the spreading of contamination.
The EPA expects to complete the remedial investigation in 2019.
11 Cited Article Sources
The sources on all content featured in The Mesothelioma Center at Asbestos.com include medical and scientific studies, peer-reviewed studies and other research documents from reputable organizations.
Environmental Protection Agency. (2019). Abex Corp., Portsmouth, VA.


Retrieved from: http://www.epa.gov/reg3hwmd/npl/VAD980551683.htm
PR Newswire. (2014, August 29). Jury Awards $37 Million in Asbestos-containing Brake Lining Case; Finds Pneumo Abex Liable.
Retrieved from: https://www.prnewswire.com/news-releases/jury-awards-37-million-in-asbestos-containing-brake-lining-case-finds-pneumo-abex-liable-273190141.html
Gvillo, H.I. (2014, February 5). Calif. jury awards mesothelioma victim's family $11M in wrongful death lawsuit.
Retrieved from: http://legalnewsline.com/stories/510516959-calif-jury-awards-mesothelioma-victim-s-family-11m-in-wrongful-death-lawsuit
Reuters. (2011, February 7). Cooper to pay $307.5 million to settle asbestos claims.


Retrieved from: https://www.reuters.com/article/cooper/update-1-cooper-to-pay-307-5-mln-to-settle-asbestos-claims-idUSSGE71608O20110207
SEC. (2011, February 1). Full and Final Release, Settlement and Indemnity Agreement.
Retrieved from: https://www.sec.gov/Archives/edgar/data/1141982/000129993311000399/exhibit1.htm
Redding, B. (2011). Illinois Jury Returns $89.6 Million Asbestos Verdict.


Retrieved from: https://www.lexisnexis.com/legalnewsroom/litigation/b/litigation-blog/posts/illinois-jury-returns-89-6-million-asbestos-verdict
SEC. (2006, July 7). Cooper Industries Reaches Revised Agreement to Resolve Abex Asbestos Liabilities Through Federal-Mogul Bankruptcy Trust.
Retrieved from: http://www.sec.gov/Archives/edgar/data/1141982/000129993306004613/exhibit1.htm
Tenneco. (n.d.). Abex History. Retrieved from: https://www.fmheavydutyparts.com/brands/abex.html
How did this article help you?
What about this article isn't helpful for you?
Did this article help you?
Thank you for your feedback.
Would you like to speak with a Patient Advocate?
Last Modified August 29, 2019