History
The origins of Bestwall Gypsum stem from the invention of the first gypsum wallboard, Beaver Products' Bestwall gypsum board. The drywall product changed hands when CertainTeed Corporation purchased Beaver Products in 1928.
By the late 1950s, Bestwall grew to be so successful that stockholders approved a spin-off company, Bestwall Gypsum Company. In addition to its signature gypsum wallboard, Bestwall manufactured other wall construction products such as spackling and joint compound products.
Throughout the years of asbestos use at Bestwall Gypsum, the company was well aware of the mineral's adverse effects. Executives at Bestwall Gypsum and Georgia-Pacific Corporation failed to disclose the negative information to employees or consumers.
Bestwall Gypsum products contained asbestos as a major component in joint compounds until U.S. laws mandated its discontinuation in 1977. Before the 1970s, many products made with gypsum — a hydrated calcium sulfate material — had asbestos fibers mixed in.
Despite facing thousands of asbestos-related lawsuits, Bestwall and Georgia-Pacific never filed for Chapter 11 bankruptcy protection or needed to establish a trust fund to handle claims.
Learn About Other Companies That Manufactured Asbestos Products
Bestwall Gypsum Litigation and Notable Lawsuits
Beginning in the 1980s, employees and customers who developed asbestos-related diseases traced their exposure to Bestwall Gypsum and Georgia-Pacific.
Georgia-Pacific encountered thousands of lawsuits for exposing workers and consumers to a carcinogen and concealing their research.
By 2005, Georgia-Pacific faced 60,000 lawsuits and nearly $1 billion in liability related to joint compounds it sold after the acquisition of Bestwall in 1965. To combat the claims, the company launched a secret research program in an effort to discredit the link between its products and asbestos-related diseases.
Court records obtained by the Center for Public Integrity show Georgia-Pacific paid 18 scientists a total of $6 million to "control science" while keeping all communications as privileged. Thirteen company-funded articles were published in scientific journals, including one where researchers attempted to recreate versions of the asbestos-containing joint compounds used in the 1970s.
Another study exposed lab mice to reformulated materials, concluding the asbestos fibers were cleared quickly from the rodents' lungs — a claim many researchers not on the company's payroll reject.
In a unanimous decision in June 2013, a New York appeals court ordered Georgia-Pacific to turn over study-related documents to plaintiffs in thousands of lawsuits consolidated in a Manhattan court, despite the company claiming the studies were protected under attorney-client privilege.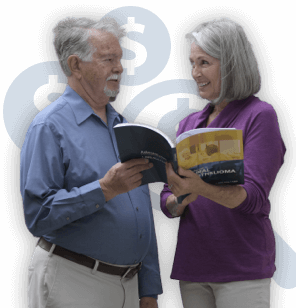 Exposed to Asbestos by Bestwall Gypsum products?
Get access to compensation for you or your loved ones.
Get Help Now
NFL Great Files Lawsuit Against Georgia-Pacific
Merlin Olsen, a professional football Hall of Fame player, filed a publicized asbestos case involving Georgia-Pacific.
A former actor on the hit television show "Little House on the Prairie" and a color analyst for NFL games after he retired from football, Olsen was diagnosed with mesothelioma in 2009 and filed a lawsuit later that year. Georgia-Pacific and CertainTeed — in conjunction with Bestwall Gypsum — were among the 25 named defendants, which included high-profile companies such as NBC and Twentieth Century Fox.
According to the suit, Olsen claimed he was first exposed to asbestos as an 11-year-old when he worked on a construction site during the summer. He said he used various asbestos products manufactured by the defendants, including drywall. He also claimed he was exposed later in life as a broadcaster and as an actor.
The lawsuit was not resolved by the time Olsen died of mesothelioma complications in 2010. Olsen's lawsuit was settled by his widow, Susan Olsen, in 2011 for an undisclosed amount.
Uruguayan Man Settles with Georgia-Pacific
In 2011, Daniel Stupino, an immigrant from Uruguay, settled mid-trial with Georgia-Pacific for an undisclosed amount.
In his testimony, Stupino said he regularly used the company's joint compound while renovating New York apartments from 1974 to 1983.
Stupino said when he sanded the product, it was "like a snow" that covered his entire body. He died of mesothelioma on Dec. 14, 2012, just before turning 64.
Painter from Saudi Arabia Awarded $9.4 Million
A Florida jury awarded plaintiff Roy Taylor $9.4 million in damages against Georgia-Pacific in August 2015.
The case was unique because Taylor claimed he was exposed to the company's asbestos products while working as a painter in Saudi Arabia, making the discovery process more difficult. Taylor allegedly came home from construction projects each day covered in dust from sanding Bestwall joint compounds shipped into his country by Georgia-Pacific.
Taylor was diagnosed with mesothelioma decades later, after moving to the U.S.
The jury in Miami set the total amount of damages in the case at $17 million but found Georgia-Pacific to be only 55 percent liable. Taylor's former employer — who was not named in the lawsuit — was ruled 30 percent to blame, and Taylor himself was found 15 percent responsible for his illness.
Bestwall Gypsum Asbestos Products
Georgia-Pacific incorporated asbestos into most of their products, including gypsum wallboard and joint compounds, which workers use to fill gaps between pieces of drywall.
Employees of Bestwall Gypsum and Georgia-Pacific may have encountered asbestos on a daily basis, breathing in dangerous fibers released into the air from production materials.
Asbestos-containing products sold by Bestwall and Georgia-Pacific between 1950 and 1977 include:
Dry-mixed joint compound
All-purpose joint compound
Wet-mixed joint compound
Bedding compound
Central mix
Laminating CPD ready mix
Lite acoustic plaster
Patching plaster
Spackling compound
Topping compound
Triple duty joint compound
Drywall adhesive
Machine-applied acoustical plaster
Kalite
Speed set
Construction workers, shipyard workers and maintenance workers may have been exposed to asbestos while using these products or while mixing and sanding joint compound. Workers applied asbestos-containing joint compounds to drywall in the initial building phases of homes and businesses, and homeowners often used the product to repair dents or holes in their walls.
7 Cited Article Sources
The sources on all content featured in The Mesothelioma Center at Asbestos.com include medical and scientific studies, peer-reviewed studies and other research documents from reputable organizations.
How did this article help you?
What about this article isn't helpful for you?
Did this article help you?
Thank you for your feedback.
Would you like to speak with a Patient Advocate?
Last Modified October 11, 2018