History
Automobile manufacturing company Daimler-Chrysler was founded as the Chrysler Corporation in 1925 by Walter P. Chrysler. The company's first car model was the Chrysler 6, which was priced at $1,565 and featured an innovative six-cylinder engine and four-wheel hydraulic brakes. In 1928, lower-priced vehicles were sold under the Plymouth brand and featured four-cylinder models.
In the 1930s, Chrysler introduced one-piece windshields and replaceable oil filters, and it purchased the Dodge Brothers company to add the Dodge brand to its lineup of cars. The government approached the auto manufacturer's engineers in the 1940s with several defense-related projects for World War II. In addition to military vehicles, these engineers helped develop radar antennas, the short-range ballistic missile named PGM-11 Redstone and boosters for the Saturn space vehicles.
Chrysler experienced financial troubles in the 1970s when U.S. consumer focus shifted to more gas-efficient vehicles and gas prices were soaring. Traditionally, the company had manufactured large vehicles that were not focused on fuel economy. It lagged behind the two other U.S. automakers, GM and Ford in sales. The cost of complying with new government regulations was factored into the price of each new vehicle and made it difficult for the already struggling automaker to price their vehicles competitively.
The compact Dodge Dart and Plymouth Valiant were released in 1973 to modest sales, but the bulk of Chrysler's inventory was still made up of low gas mileage vehicles. In order to attempt to improve sales, the Dodge Aspen and Plymouth Volaré were rushed onto the market in 1976 only to be plagued with mechanical issues and recalls. The public's confidence in the automaker plummeted, and the company was spending millions on warranty costs to repair faulty design in the vehicles.
By 1978, the company lost millions a year. It momentarily recovered under the leadership of ex-Ford executive Lee Iacocca. To combat the influx of Japanese imports, Iacocca released his book, Talking Straight, which attempted to instill pride in American-made products. Iacocca also asked for a government loan in the amount of $1.5 billion to avoid bankruptcy. President Jimmy Carter signed the Chrysler Corporation Loan Guarantee Act of 1979 in 1980 under pressure from factory workers and car dealers.
With the money received from the government, the auto maker produced the Dodge Aries and Plymouth Reliant in 1981. It released the Dodge Caravan and Plymouth Voyager in 1983. These two models would lead industry sales for the next 25 years. The company paid back the government loan in the same year. It also sold Chrysler Defense to General Dynamics for $348.5 million.
However, faulty production still haunted the company when it was discovered in 1987 that approximately 32,750 cars had disconnected odometers and were test-driven with as much as 500 miles before being shipped to dealers. Iacocca called the action "dumb" and "unforgivable." The company settled out of court. In the same year, it acquired American Motors Corporation (AMC) for its Jeep brand.
Chrysler became Daimler-Chrysler Motors Company in 1998 when the company formed a partnership with Germany's Daimler-Benz. However, after a decade of financial losses, Daimler announced it was selling its shares in American company. In 2007, Cerberus Capital Management bought 80.1 percent of Daimler's stake in Chrysler for $7.4 billion. The company was renamed Chrysler Holding LLC and split into two subsidiaries, Chrysler Motors LLC and Chrysler Financial Services LLC.
The company was unable to financially recover from a decade of loses, and in 2009 it filed for bankruptcy along with fellow auto giant GM. The United States government agreed to provide $6 billion if the company partnered with Fiat. It emerged from bankruptcy within months. Today, Chrysler's brands include Chrysler, Dodge and Jeep.
However, Chrysler still has lingering financial troubles in the form of asbestos lawsuits. Since the 1980s, the automaker has contended with a high number of claims because it manufactured, used and sold automobile parts containing asbestos. Thousands of plaintiffs suffering from asbestos-related diseases like mesothelioma have come forward naming Chrysler as a defendant.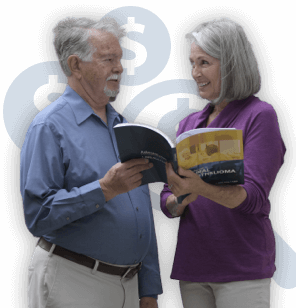 Exposed to Asbestos at Daimler Chrysler?
Gain access to trust funds, grants and other forms of compensation for you or your loved ones.
Get Help Now
Litigation & Special Lawsuits
Automobile brakes and clutches are among the products that still contain asbestos. Chrysler manufactured brake drum linings and sold parts like clutches, brake shoes and support plates since the 1950s. Even if the company knew the dangers of asbestos, it failed to warn the general public of the dangers of its products.
In New York County, a jury awarded 73-year-old Alfred D'Ulisse $25 million following a winning verdict in his lawsuit against Chrysler. D'Ulisse developed mesothelioma after being exposed to asbestos from Chrysler brakes. He worked at Morak Brakes in Broolyn, New York and stripped linings from old brakes and replaced them from 1960 to 1981. At the trial, D'Ulisse testified, "I am on death row for a crime I did not commit."
Evidence was presented that Chrysler knew about the dangers of asbestos and it failed to place warnings on its products. The jury found that the defendant was 10 percent liable for damages, but because it acted "with reckless disregard for the safety of others," the company was liable for the full verdict amount.
Industries & Occupations
Asbestos has been used in the manufacture of automobile parts, most notably friction products, since the early 1900s. Chrysler manufactured its own brand of drum brake linings in Trenton, Michigan, at the Trenton Chemical Plant from 1959 to 1988. These brake linings were made with 50 percent chrysotile asbestos. It also purchased asbestos-containing friction parts from third party suppliers and packaged them under its own brand.
As a result, several people in varying occupations were put at risk of developing an asbestos-related disease from the workers at the factory who dealt with raw fibers to the auto parts store employees that sold them.
Some of these occupations include:
Auto mechanics
Auto parts store employees
Brake assemblers
Clutch Assemblers
Factory workers
Machinists
Warehouse workers
Chrysler also purchased disc brake linings and clutches from other companies including:
Abex Corp.
Bendix Corporation
Ferodo
Kelsey Hayes
Luk,Fichel & Sachs
Marshall
A subsidiary, American Motors Corporation (AMC) sold asbestos-containing friction parts produced by:
Abex Corp.
Bendix Corporation
BorgWarner
Kelsey-Hayes
Valeo
Wagner Electirc
A 2016 report from The Center for Public Integrity revealed that Chrysler, Ford and General Motors Co. funded a 2004 Exponent paper that concluded "employment as a motor vehicle mechanic does not increase the risk of developing mesothelioma." A 2015 update to the paper found the same result.
The National Cancer Institute later published a fact sheet that stated there was no evidence brake work was associated with an increased risk of mesothelioma or lung cancer. The document cited the Exponent paper as a source.
"What is truly ironic about such a statement is that it is incontrovertible that asbestos, including chrysotile, the type of asbestos found in brakes, does, in fact, cause lung cancer and mesothelioma," Dr. Arthur Frank, chair of the Department of Environmental and Occupational Health at Drexel University, wrote in a letter to the National Cancer Institute.
Chrysler Prevents the Burial of Mesothelioma Victim
In addition to Chrysler's negligent behavior, many believed the company conducted itself poorly in the case of mesothelioma victim Harold St. John. In 2009, St. John filed a lawsuit against Chrysler claiming the company manufactured the brakes parts containing asbestos that caused his disease. St. John worked as a mechanic in his father's Jersey City auto shop from the 1950s to '60s.
He died before his trial was scheduled to begin. Chrysler sent a representative to Mr. St. John's funeral and stopped his body from being buried. Furthermore, the representative had the body in the casket returned to the funeral home for an autopsy. Superior Court Judge Phillip Paley denied the defendant's request for an autopsy based on the lack of sufficient need, the objections from the family and the "compelling public necessity standard."
Chrysler placed a stay on the burial of the body for two weeks until the matter could be appealed. The Appellate judges upheld Paley's ruling and allowed the body of Harold St. John to be buried. The Appellate judges argued that if St. John had not died, the defendants would have proceeded without an autopsy and their case was not hampered.
Products Types
Drum brakes and linings
Brake shoes
Brake support plates
Disc brakes and linings
Clutches
Product Brands
Cycleweld
Cyclebond
Mopar
8 Cited Article Sources
The sources on all content featured in The Mesothelioma Center at Asbestos.com include medical and scientific studies, peer-reviewed studies and other research documents from reputable organizations.
How did this article help you?
What about this article isn't helpful for you?
Did this article help you?
Thank you for your feedback.
Would you like to speak with a Patient Advocate?
Last Modified March 5, 2019